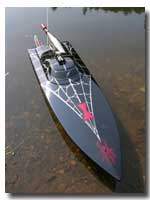 Part 2 of the custom Insane Mono build...the Widowmaker!
In Issue 14 we showed you the build of this Custom Insane Mono I did for my brother. In this short article we will show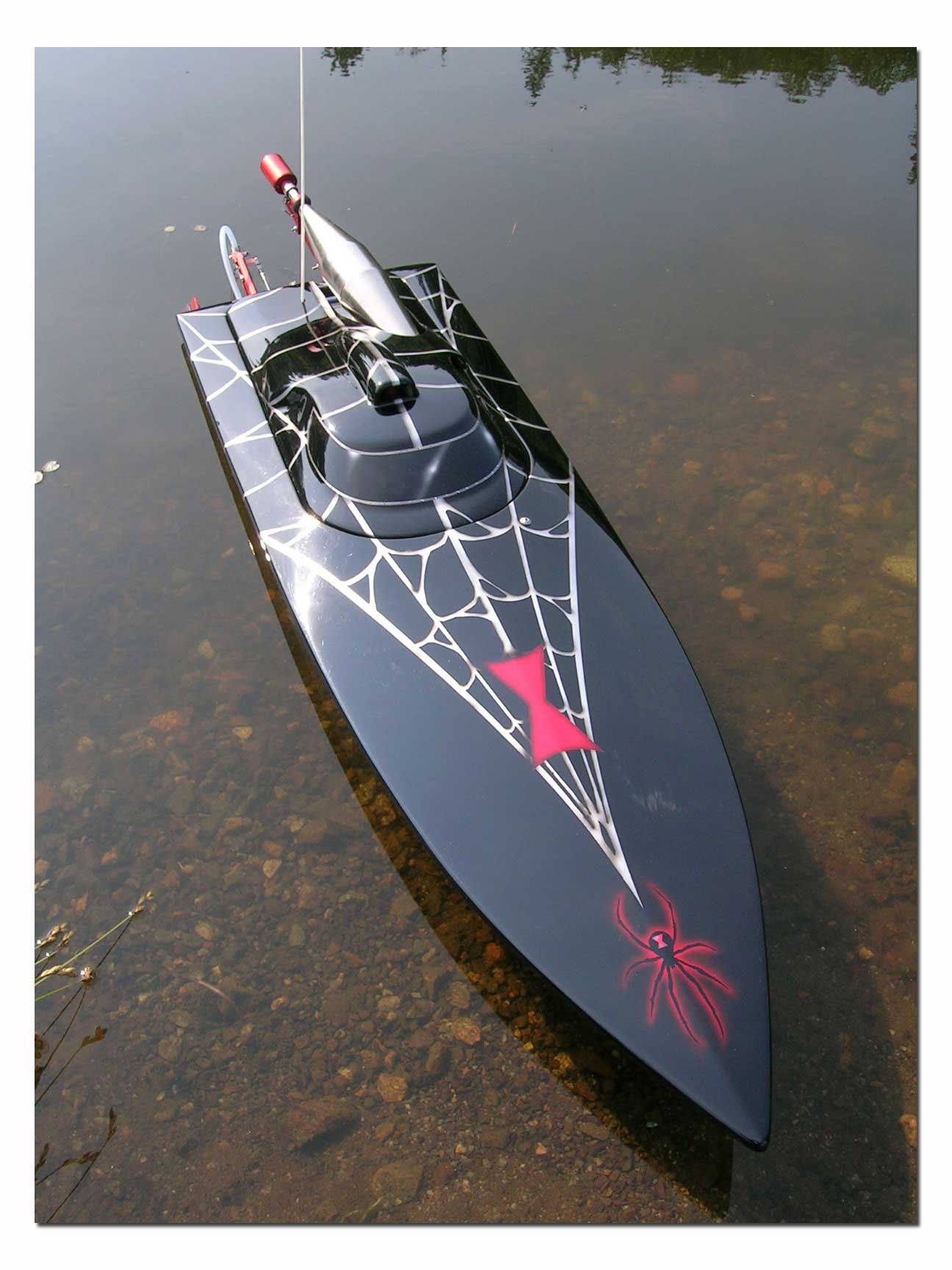 you the end result! She is called the Widowmaker!
The build went very well, and after an impatient wait for the hull to return from the paint shop it was time to put it all back together and put the finishing touches prior to on-water testing.
Below you can see many pictures of when the boat was reassembled. It was a little bit nerve racking having to work on such a beautifully painted hull, so I used a lot of pre-mask tape to protect the paint while doing all the assembly.
My brother had all the aluminum parts anodized red. He also had the Needforspeed Hobbies steel pipe and header chromed. The business end is topped off with a mirror finish Stainless Steel Voodoo Prop!
The build turned out very nice. I was really pleased with the way it came out, and more importantly my brother loved his boat!
I took the boat out for its maiden run and did a few minor adjustments. The boat ran great! My brother now has the boat at his cottage and is breaking it in properly! Hopefully he will now be hooked to model boating!
Suppliers who made this build possible:
Insane Boats : Hull and hardware
Needforspeed Hobbies : Engine and Tuned Pipe
T-Mod Racing : Muffler
Rocket City Racing : Misc parts
Great Hobbies : misc Parts
Voodoo Props : Killer Props!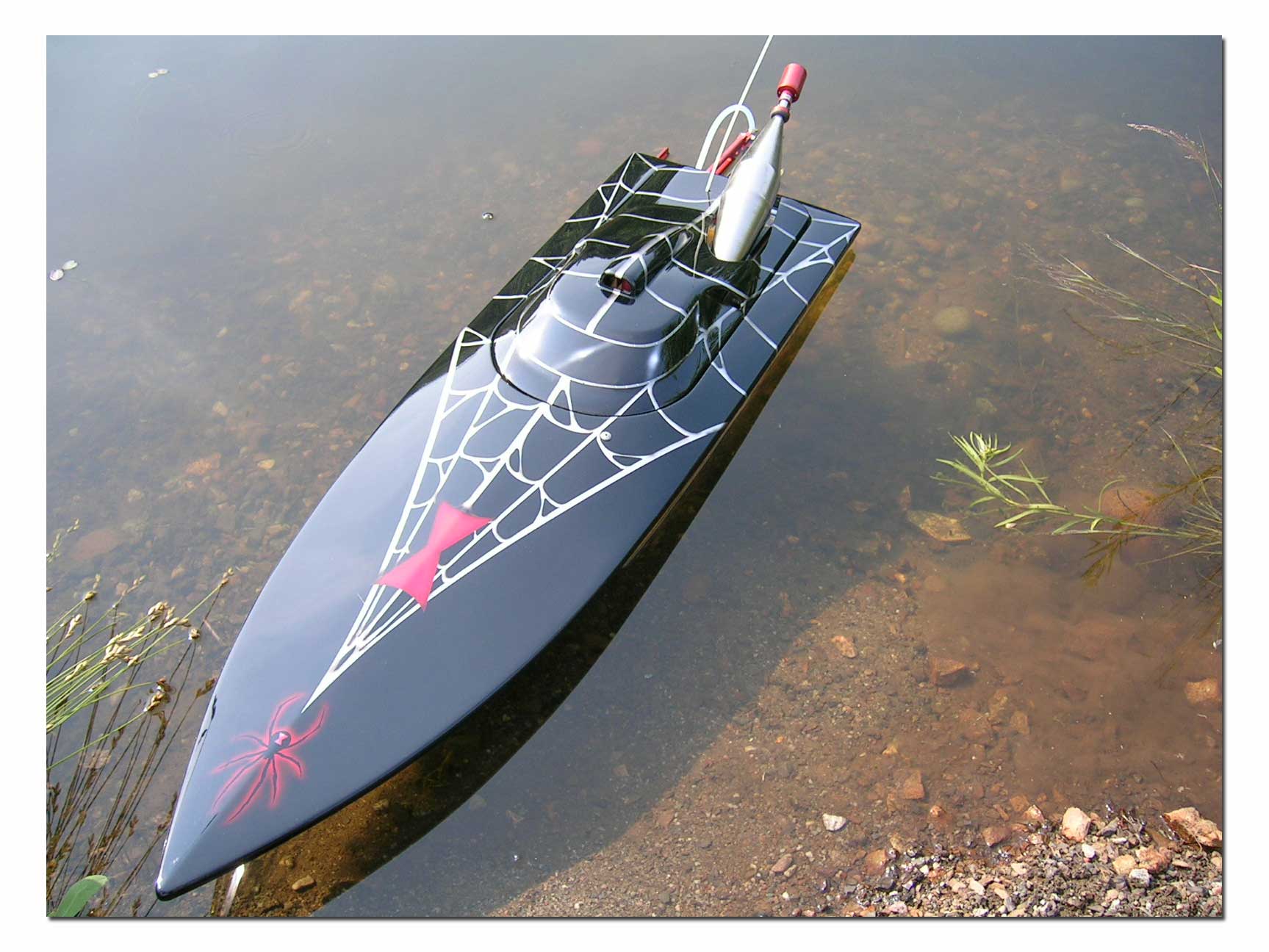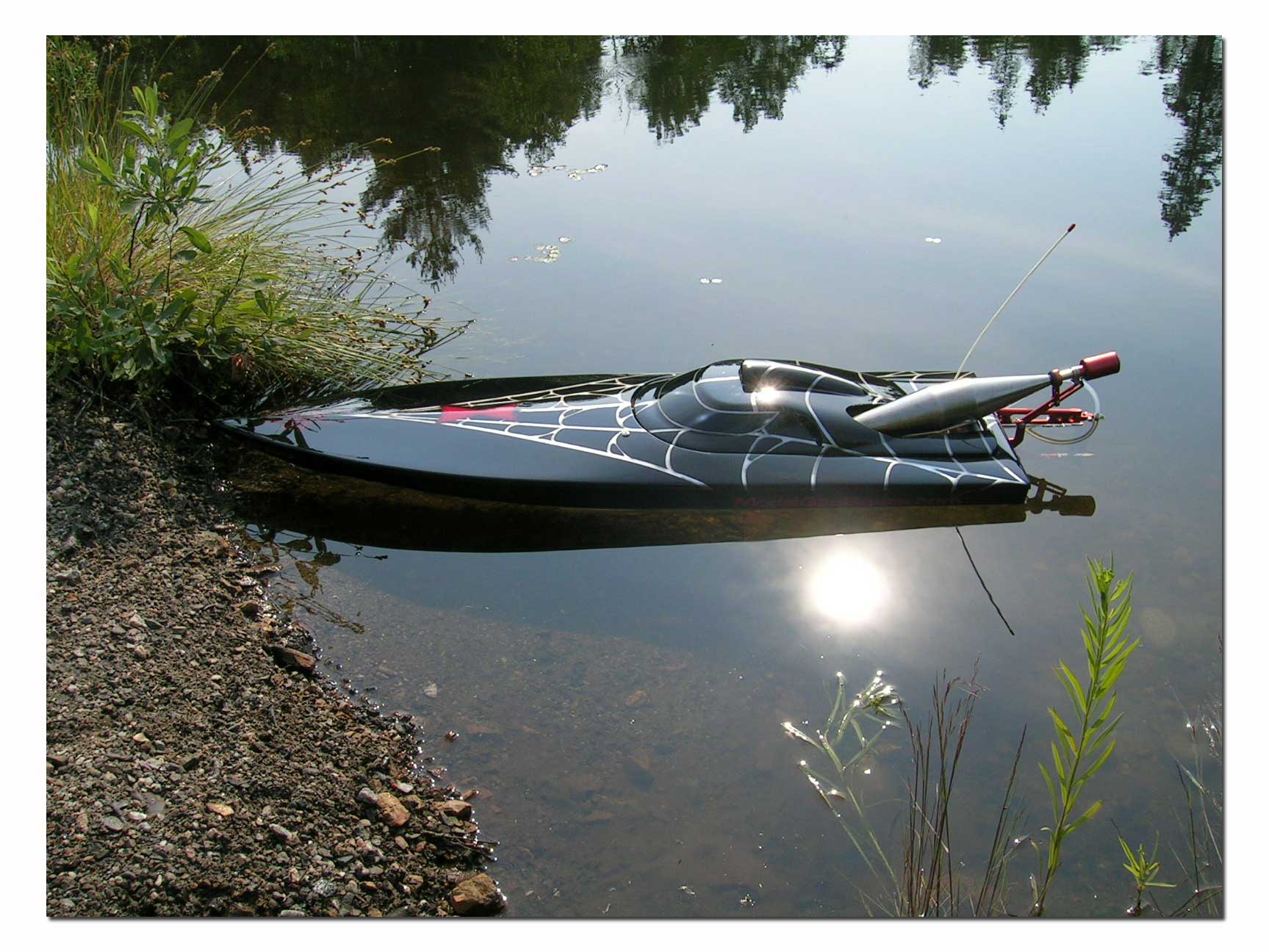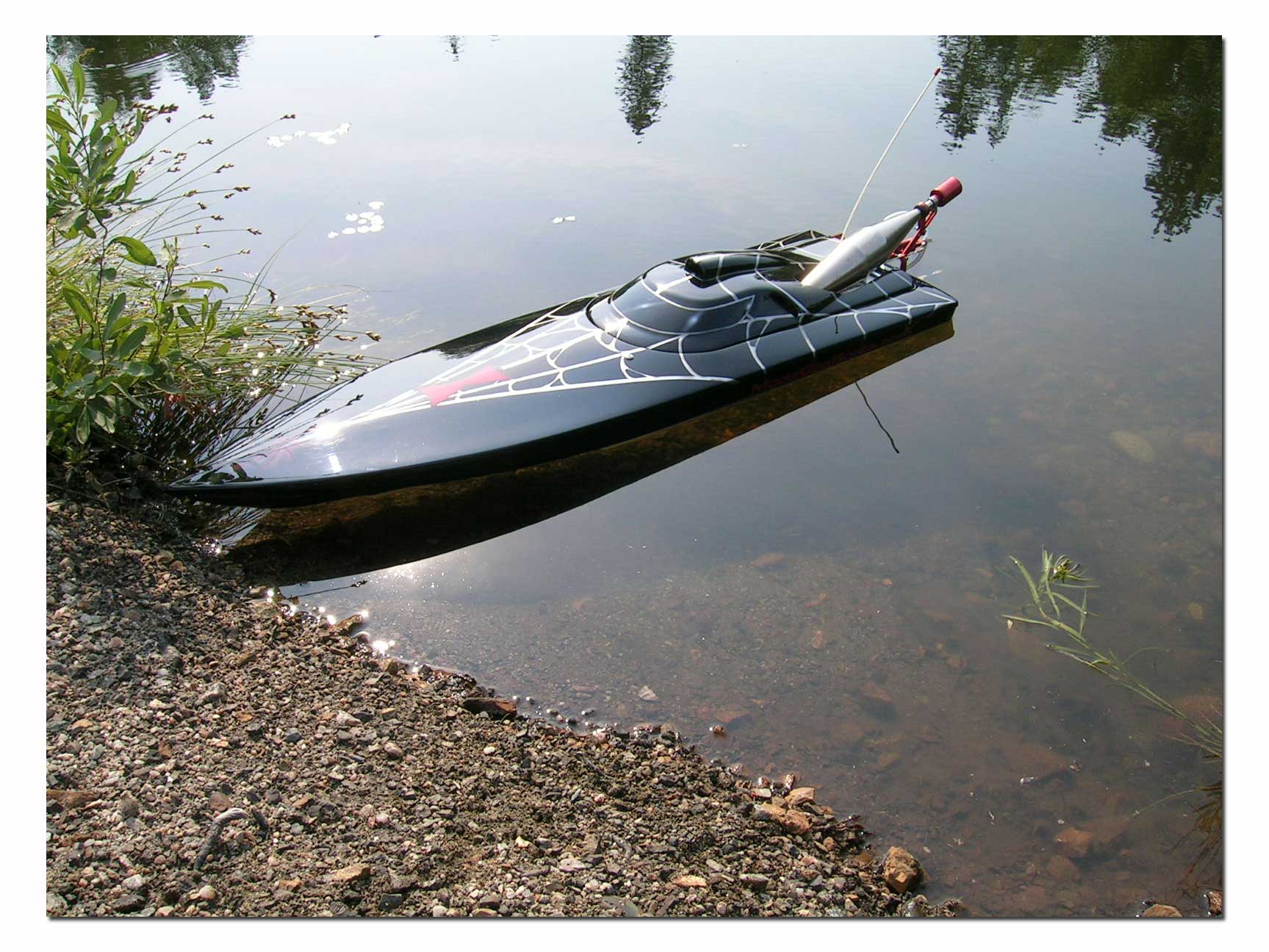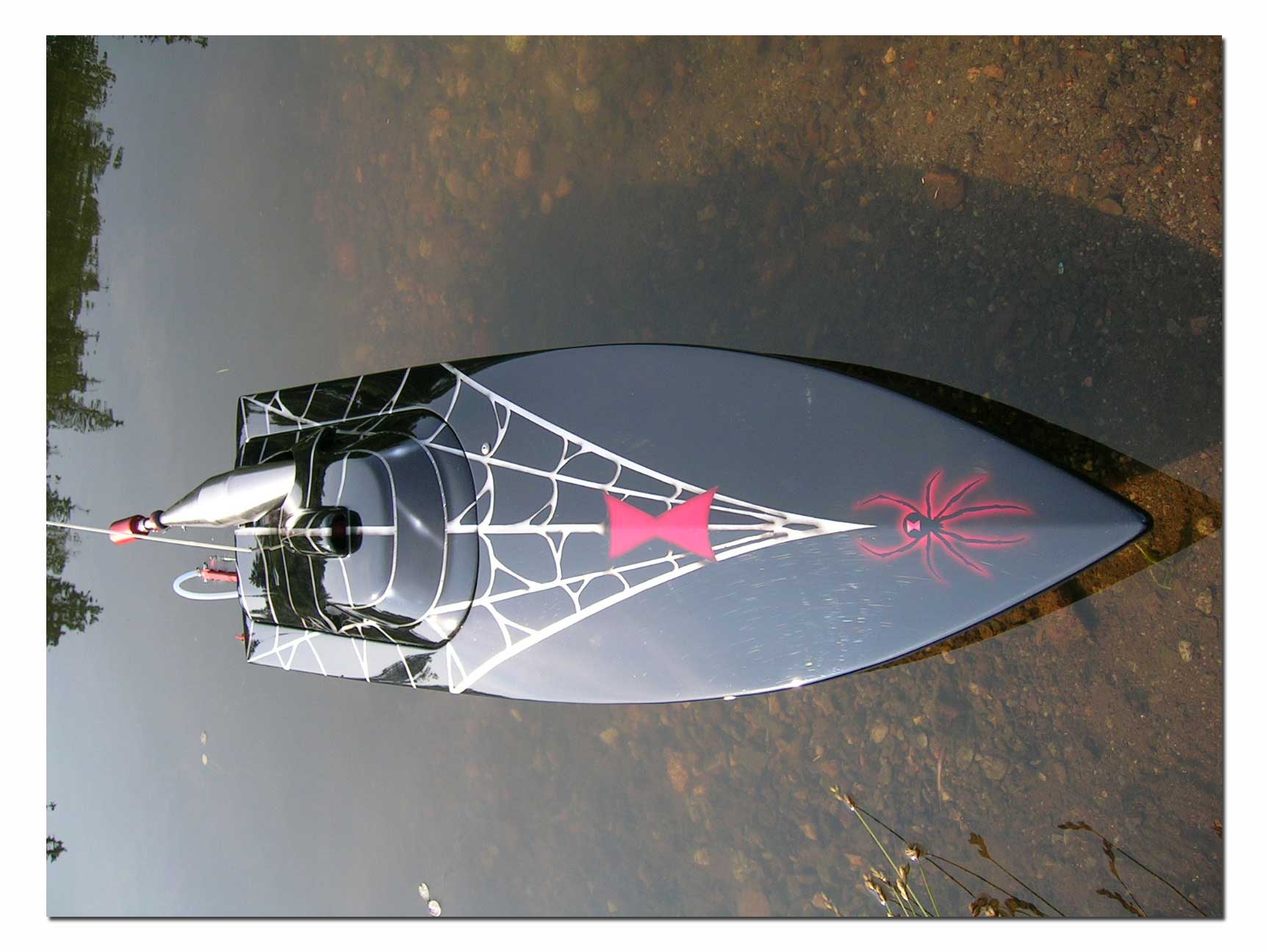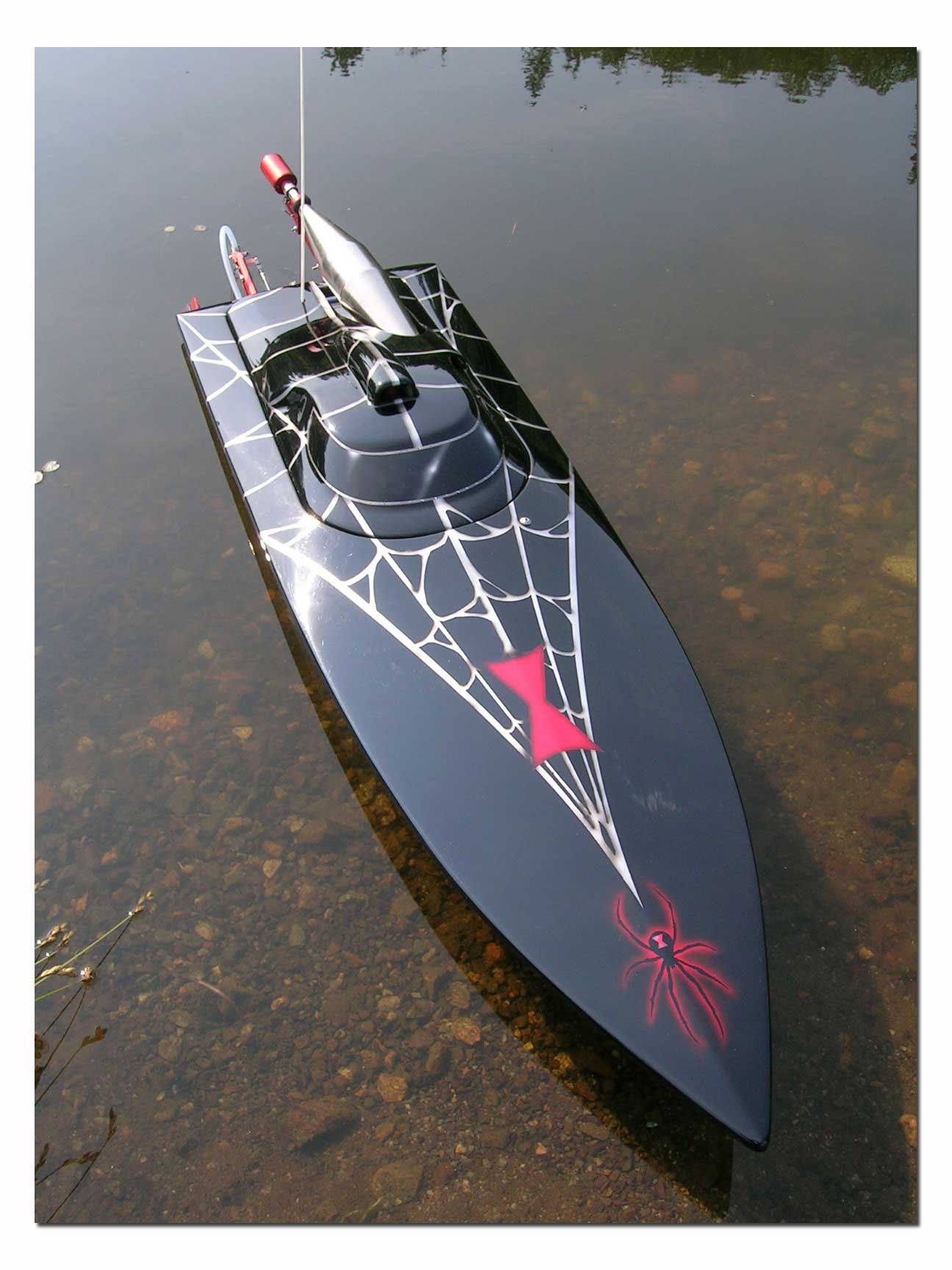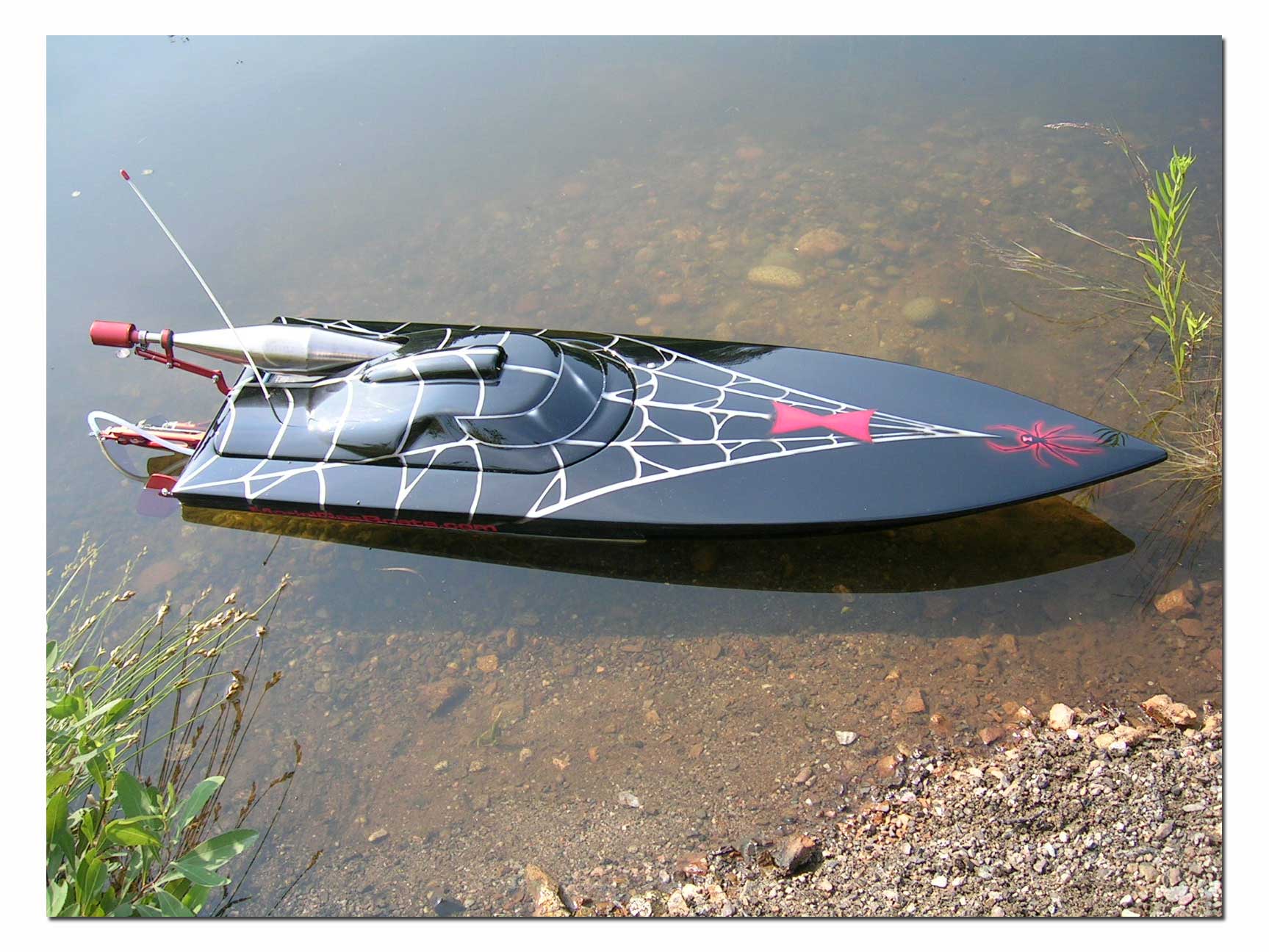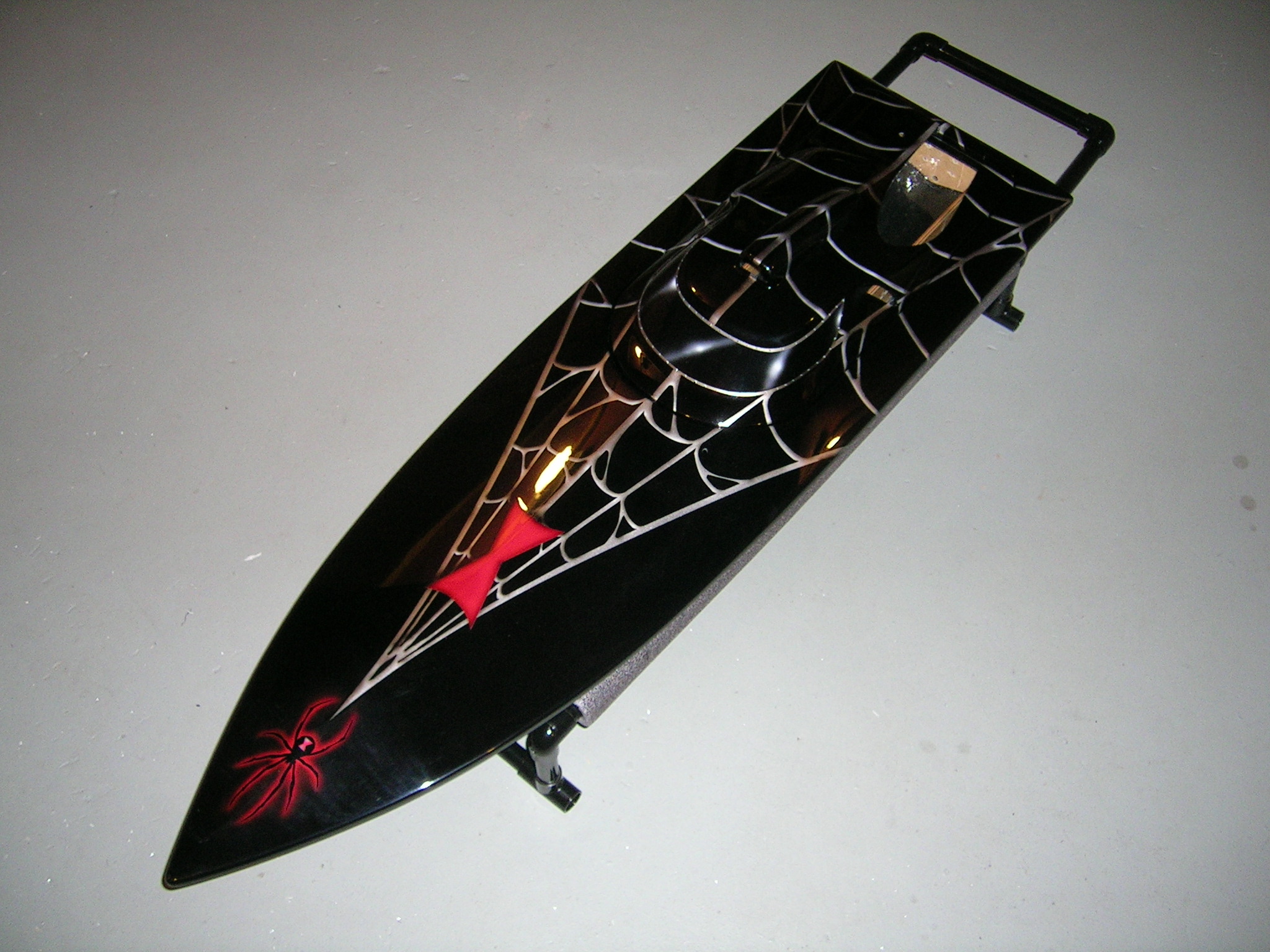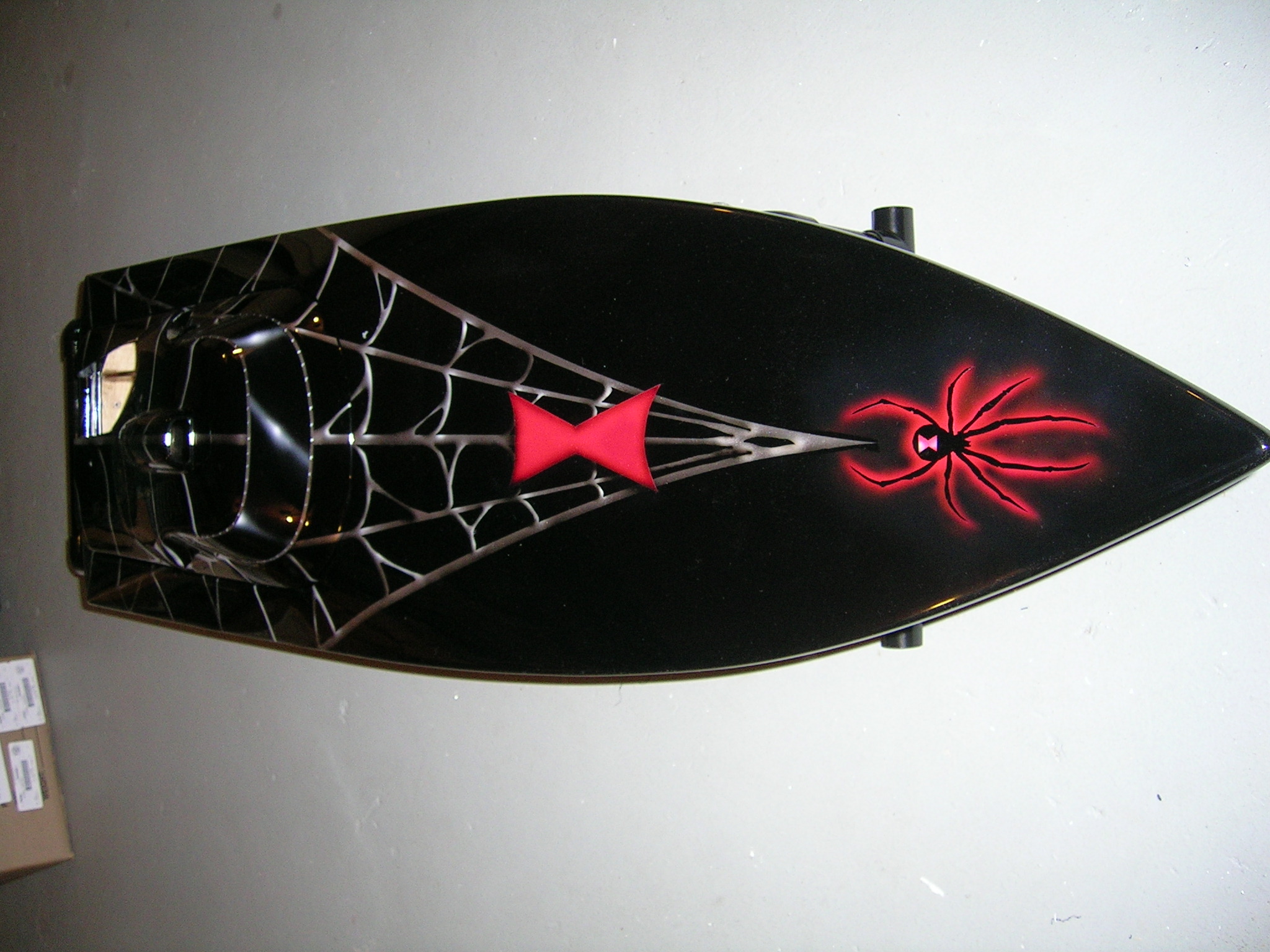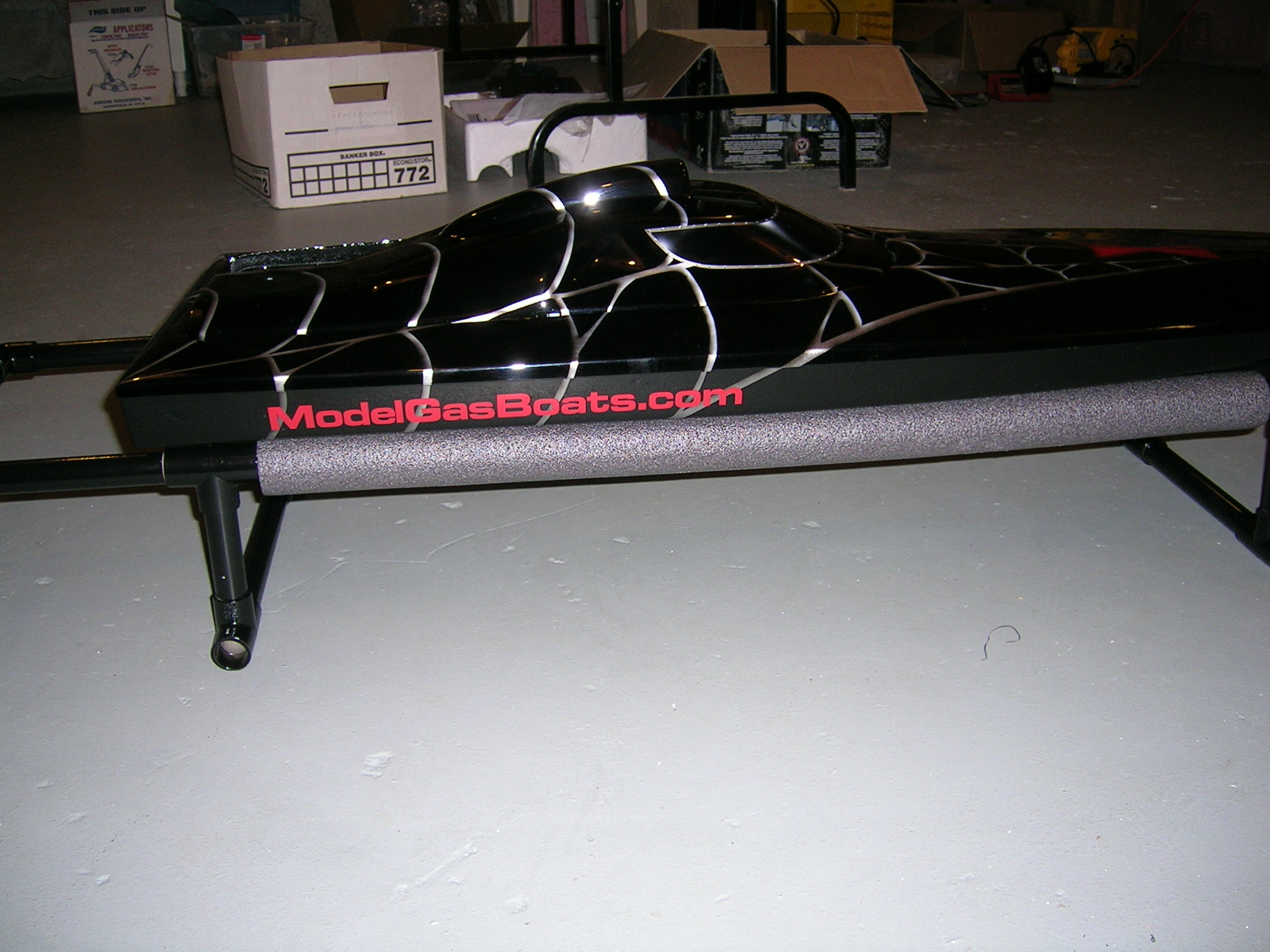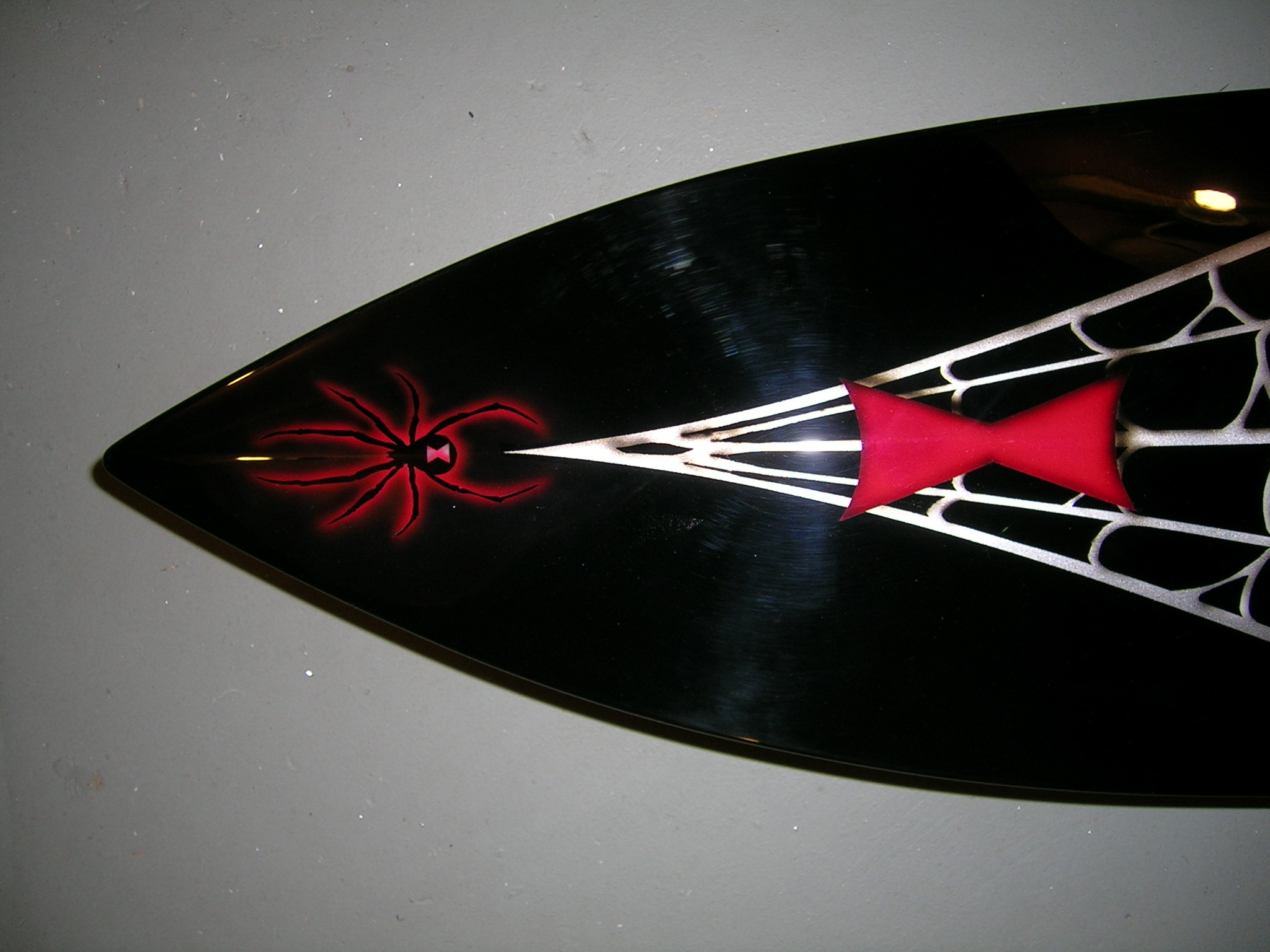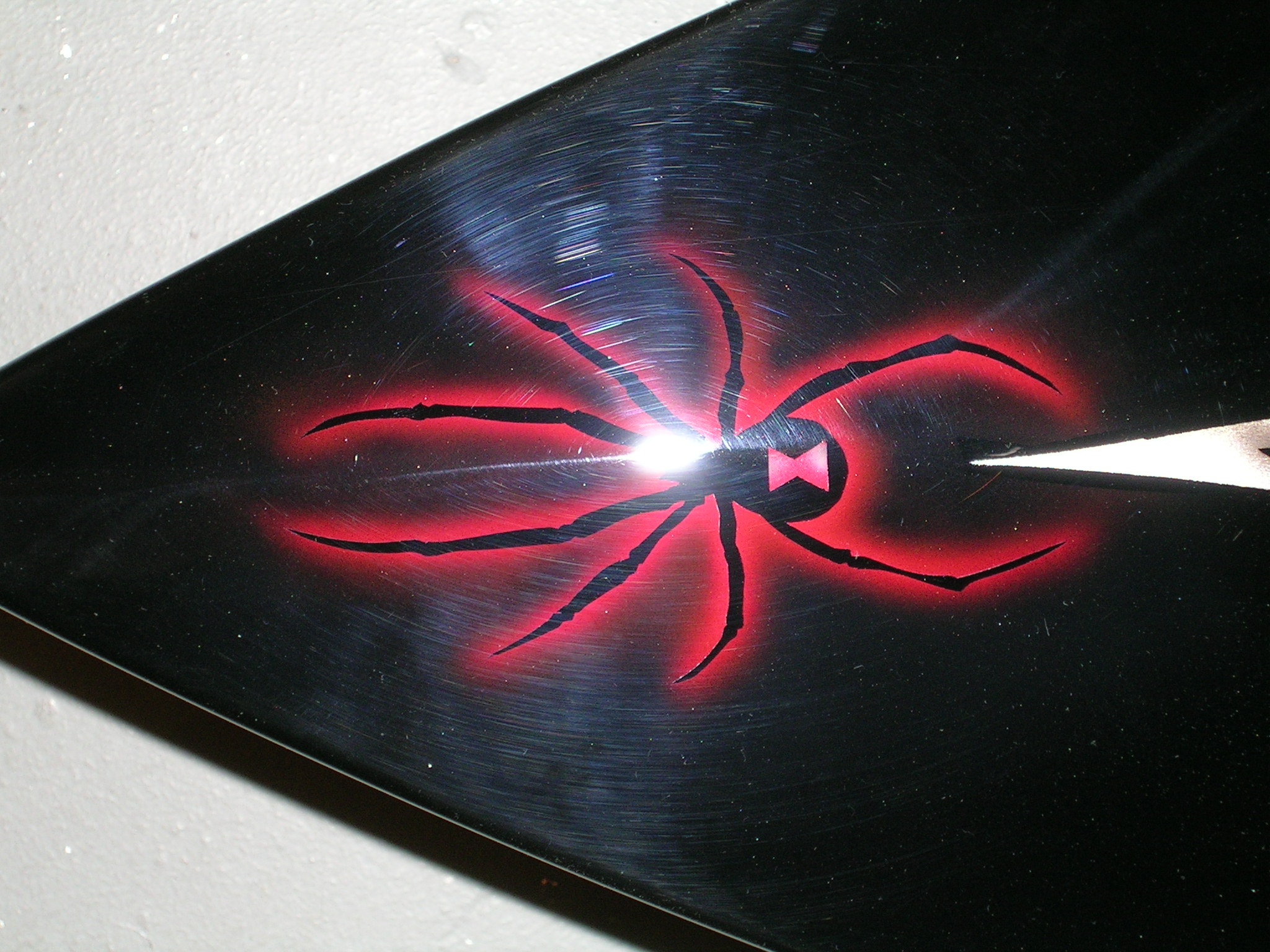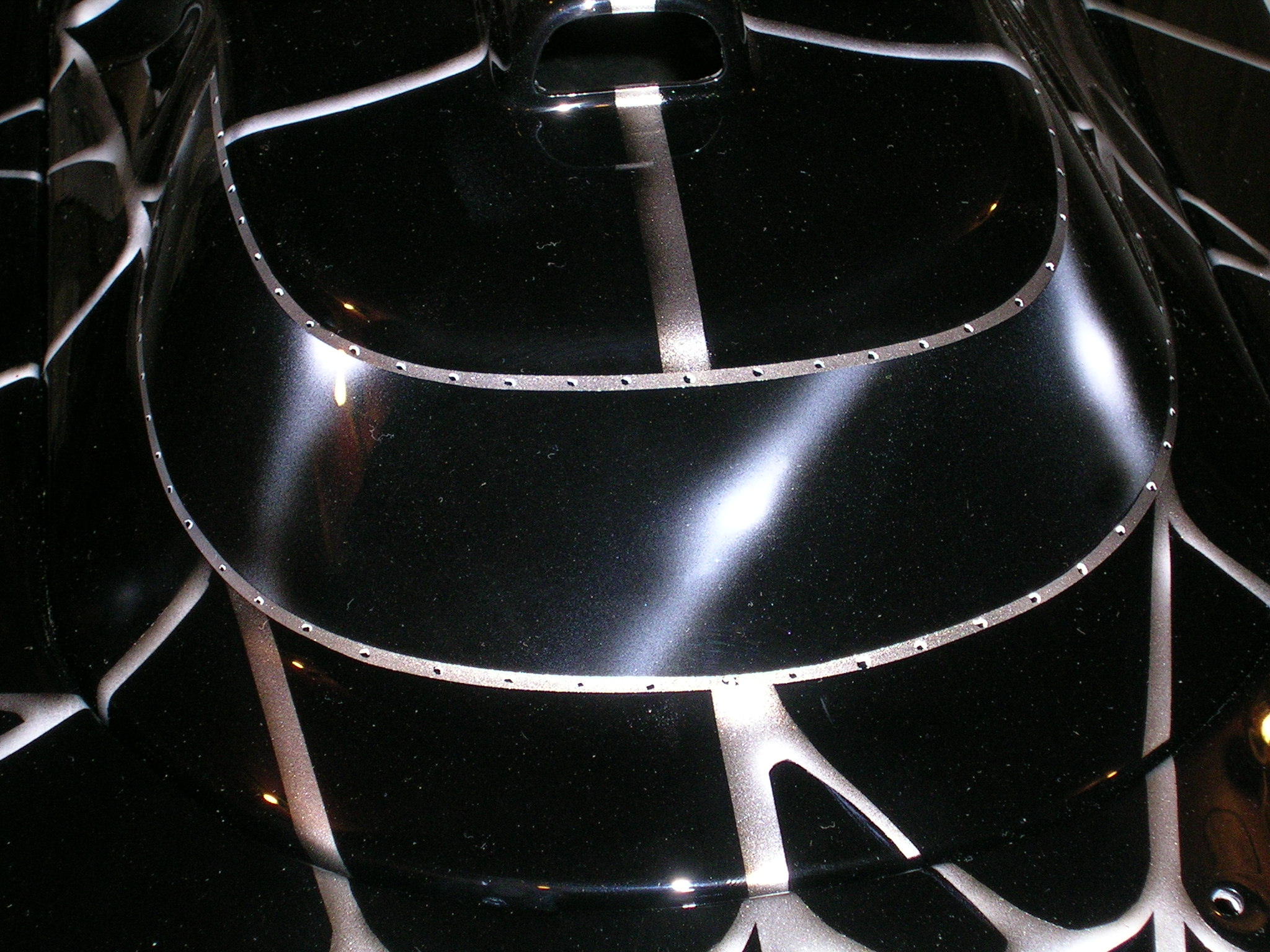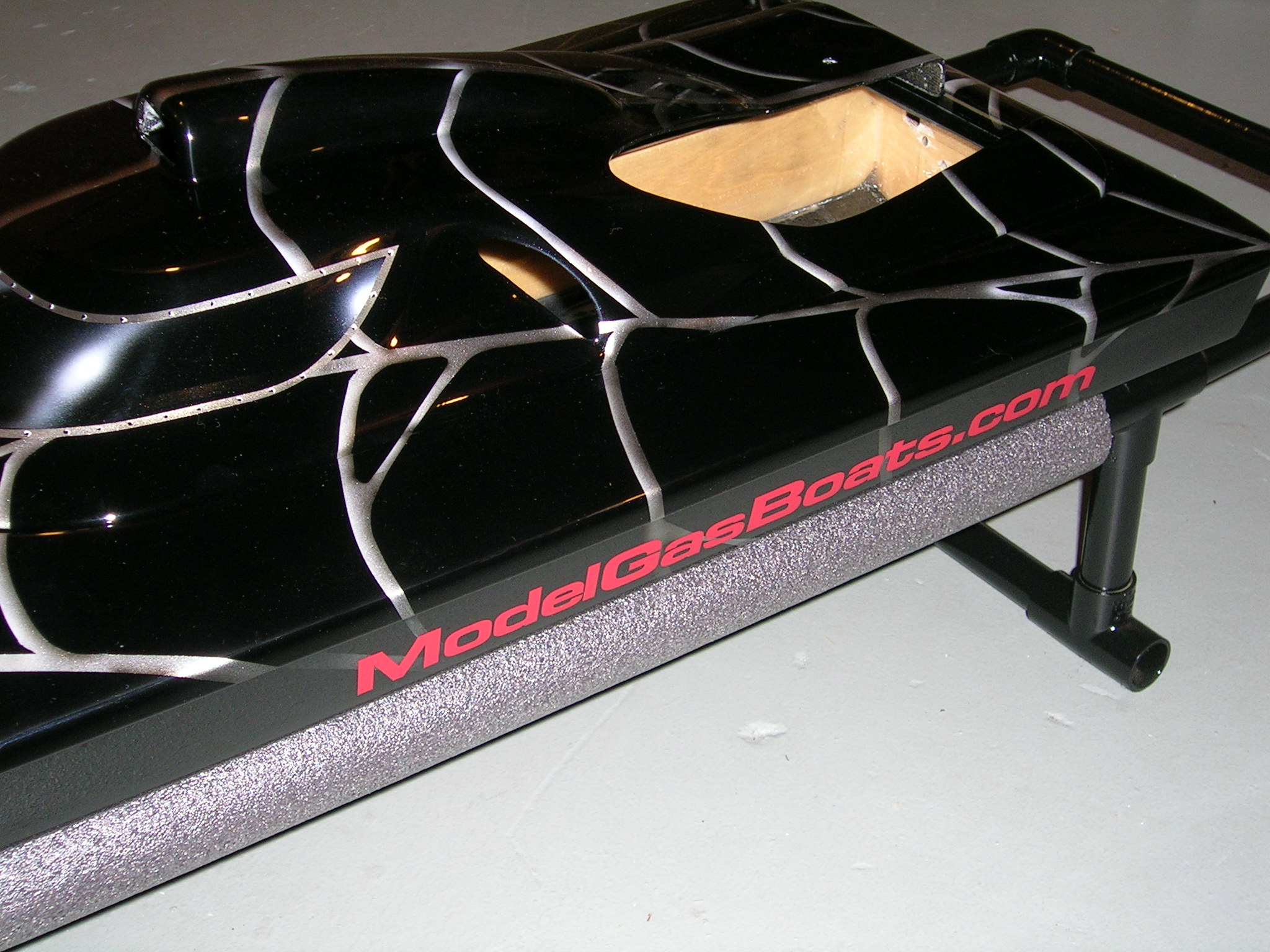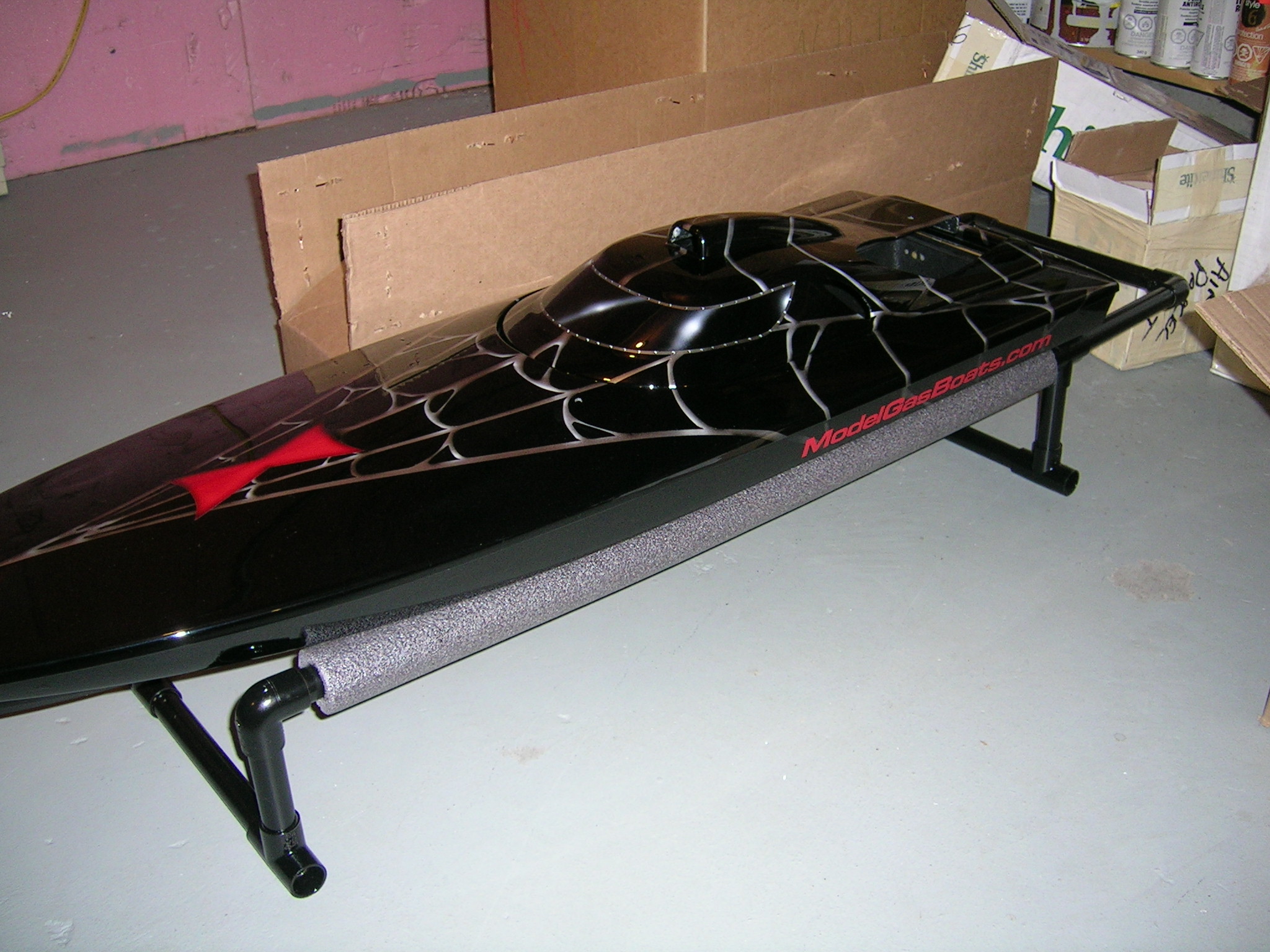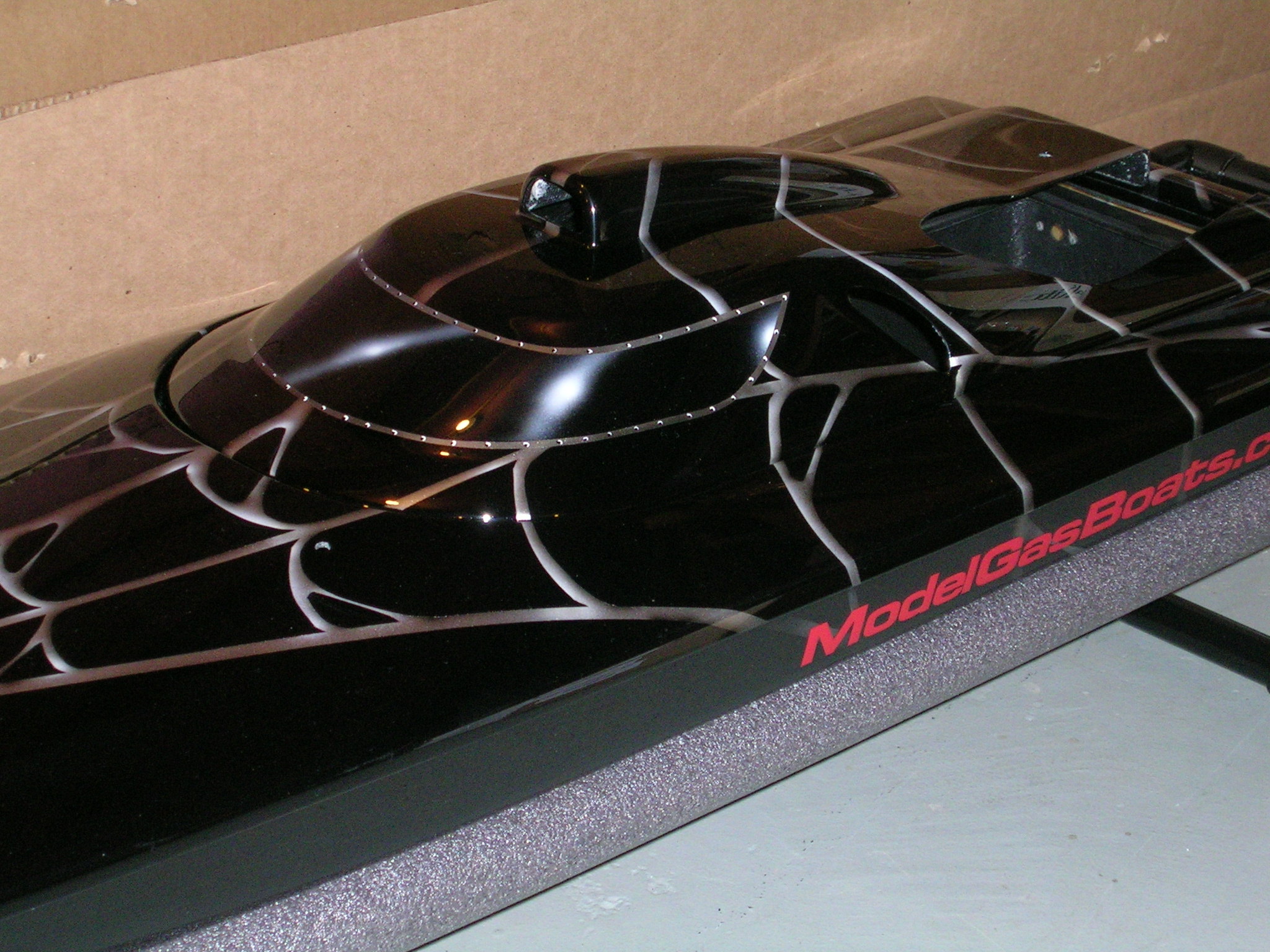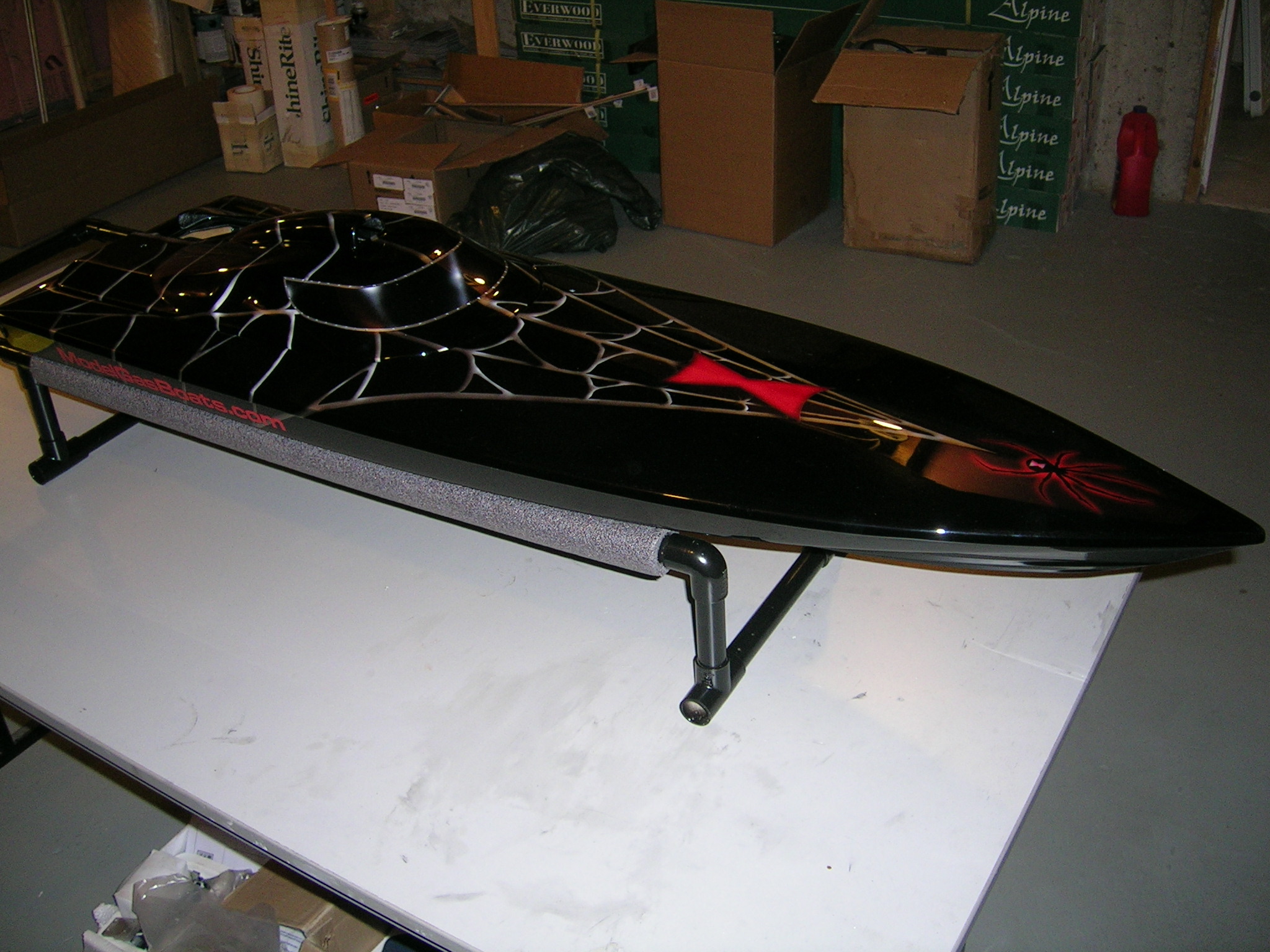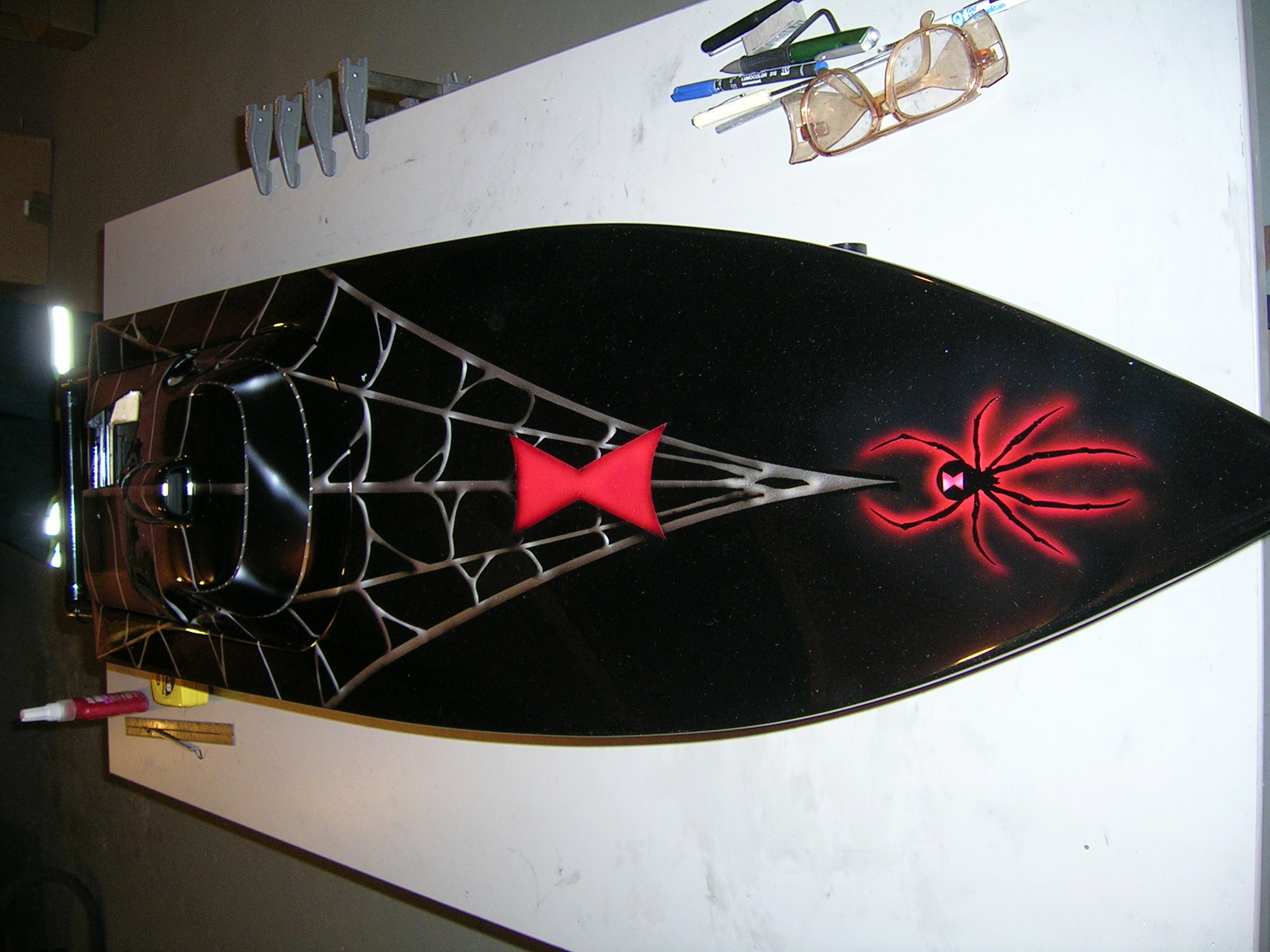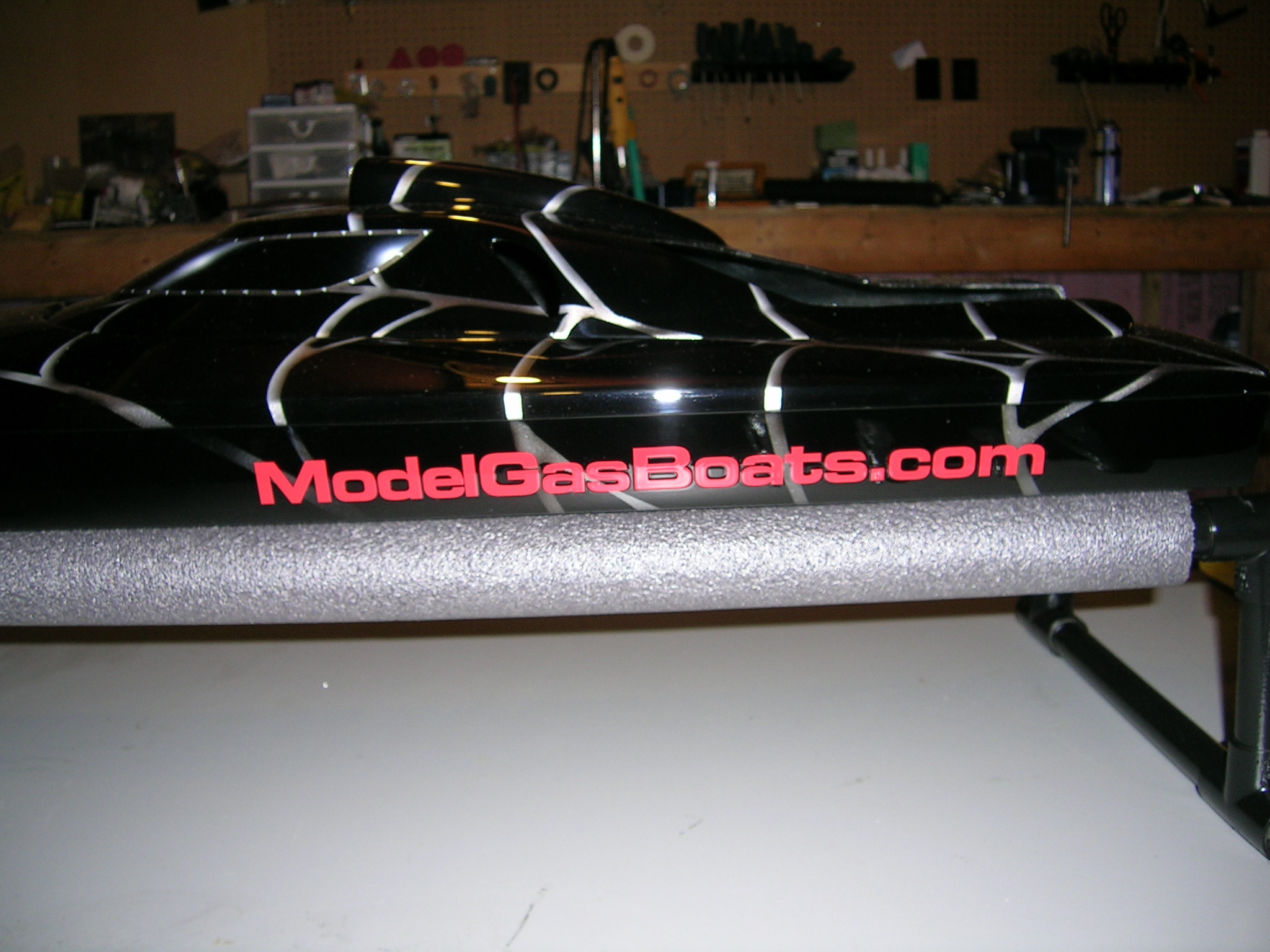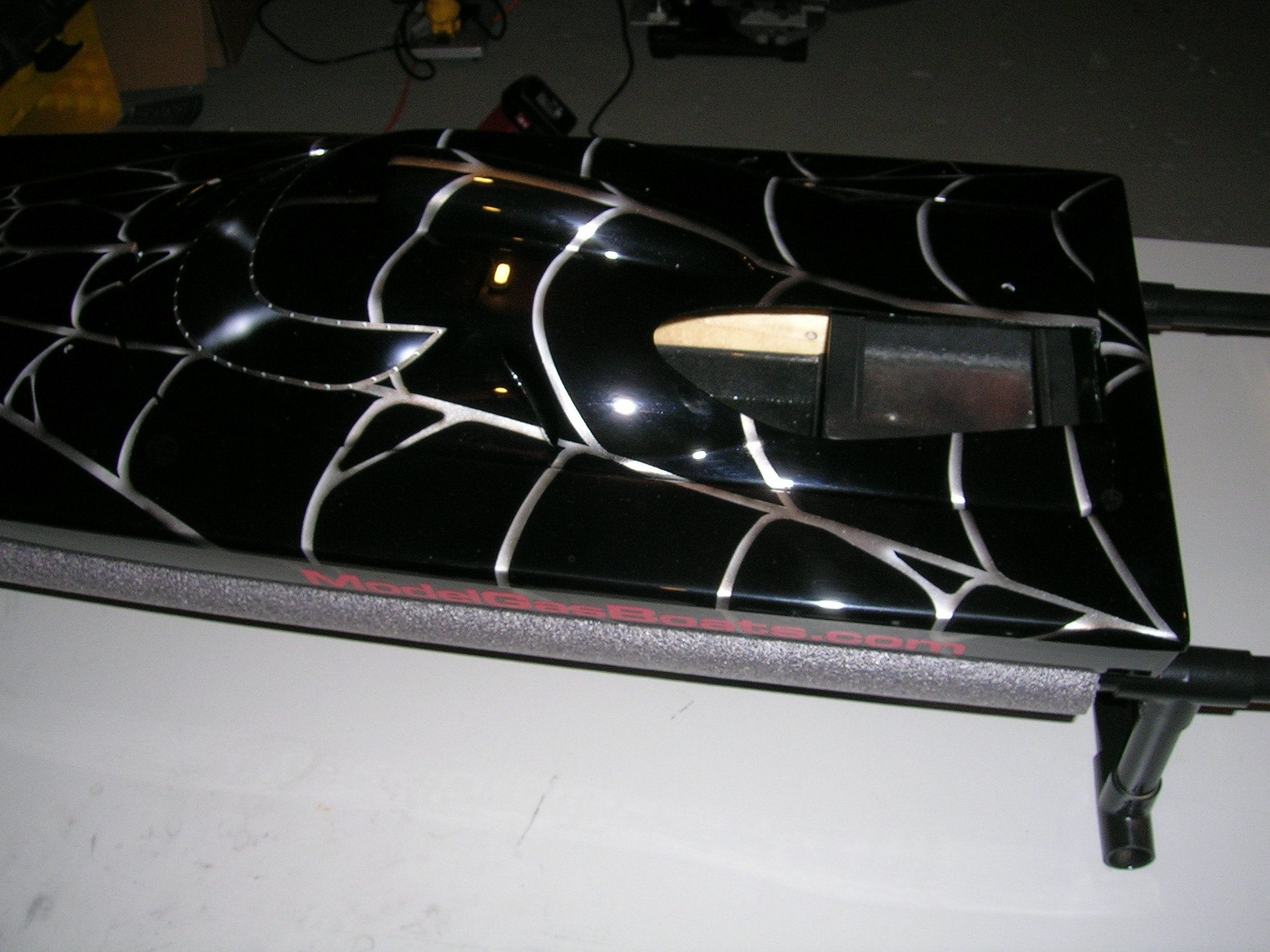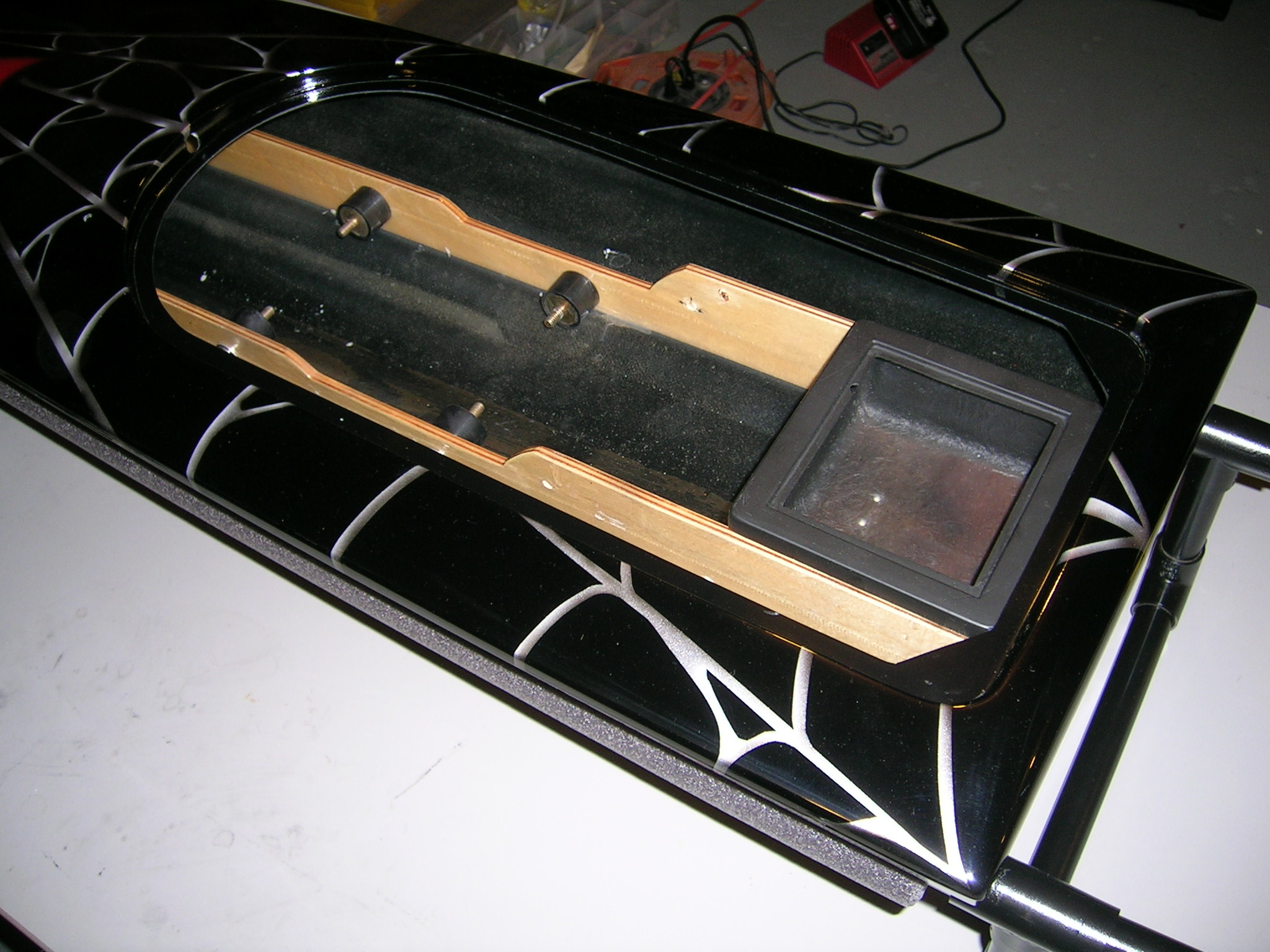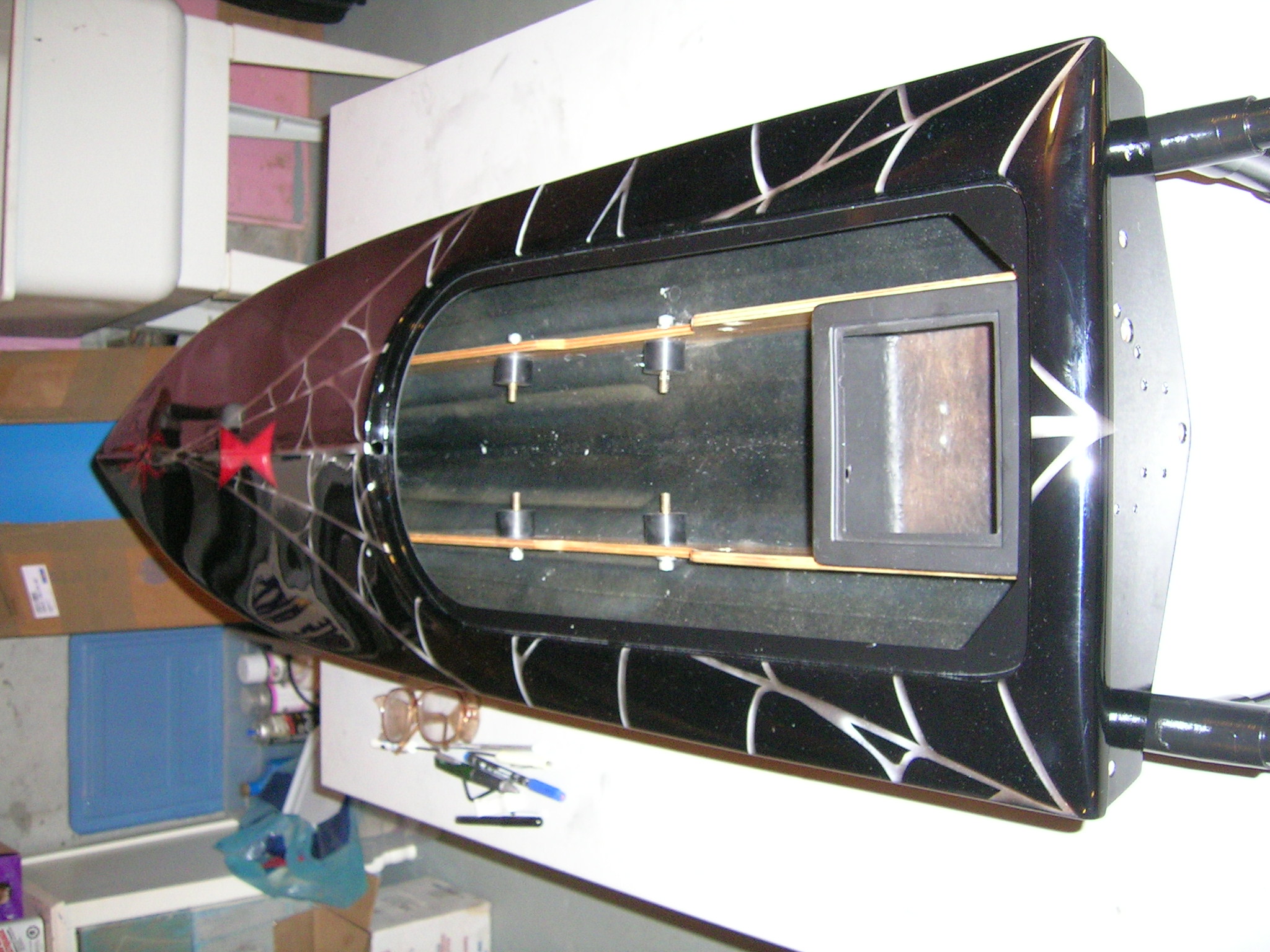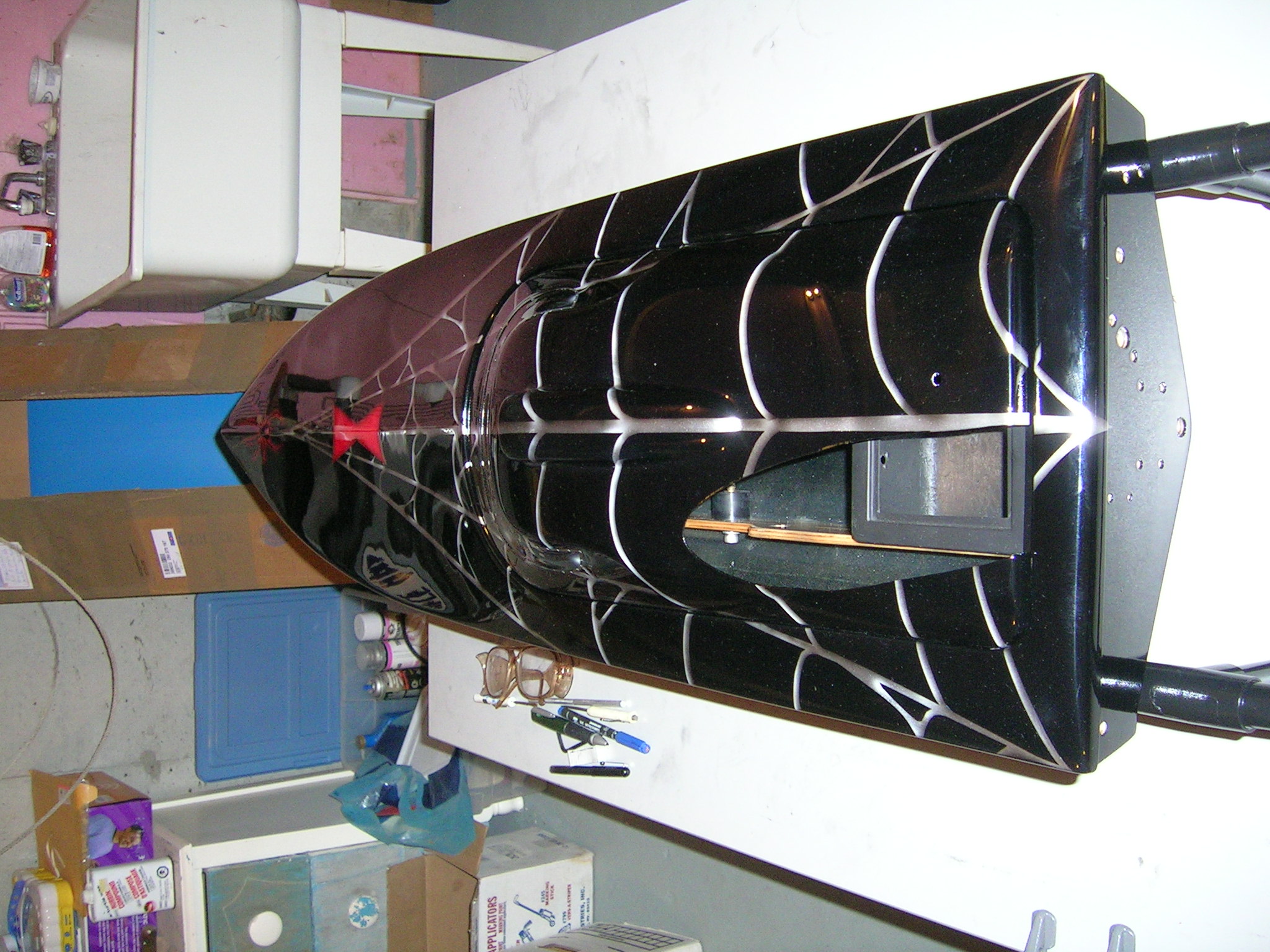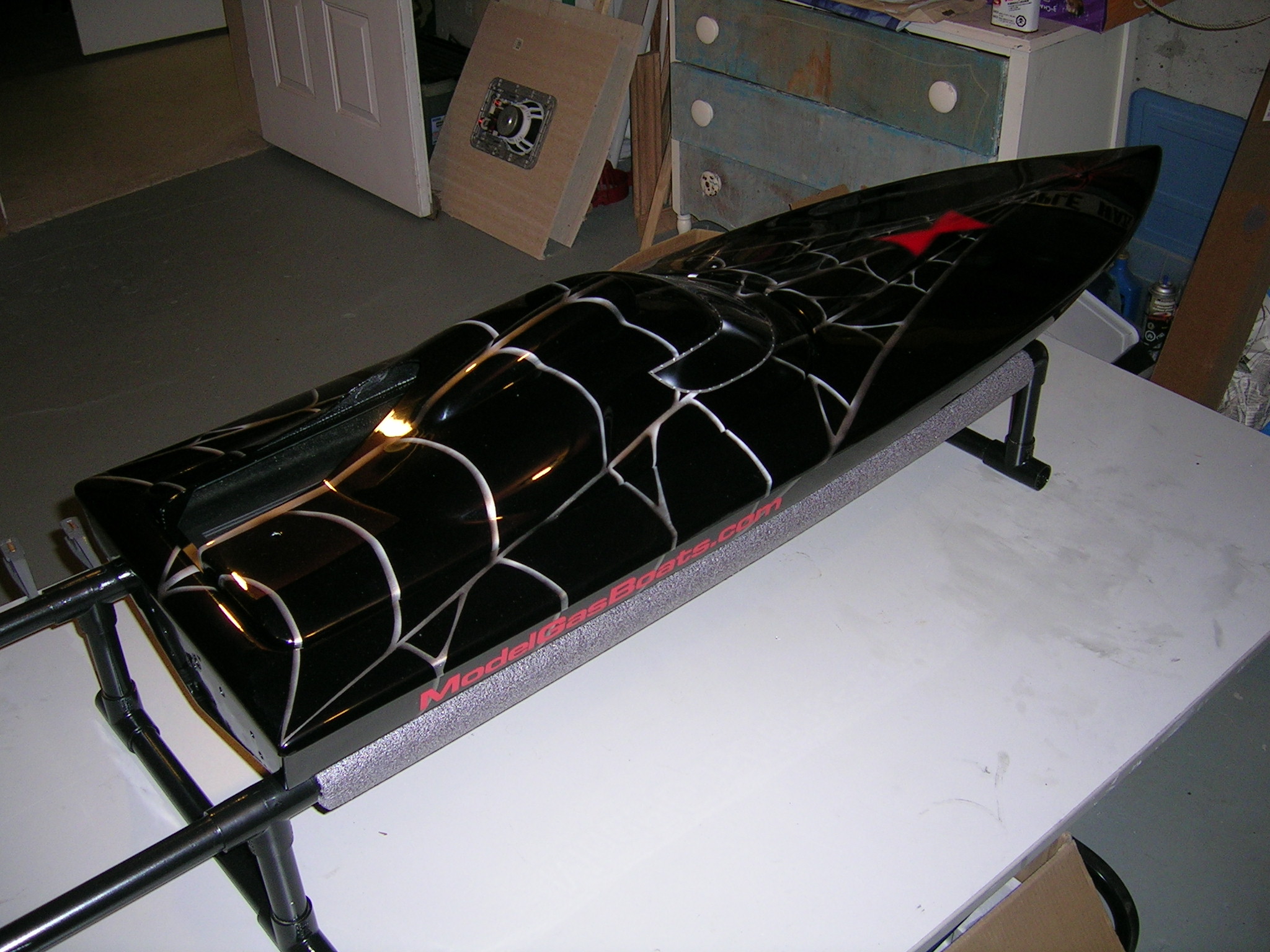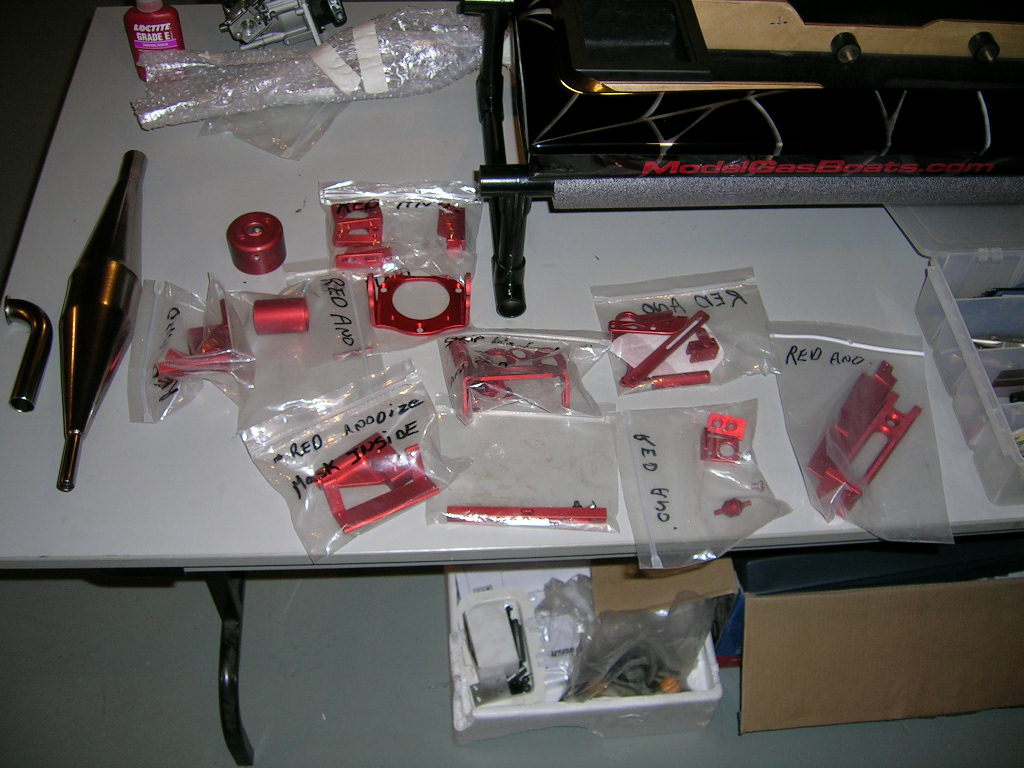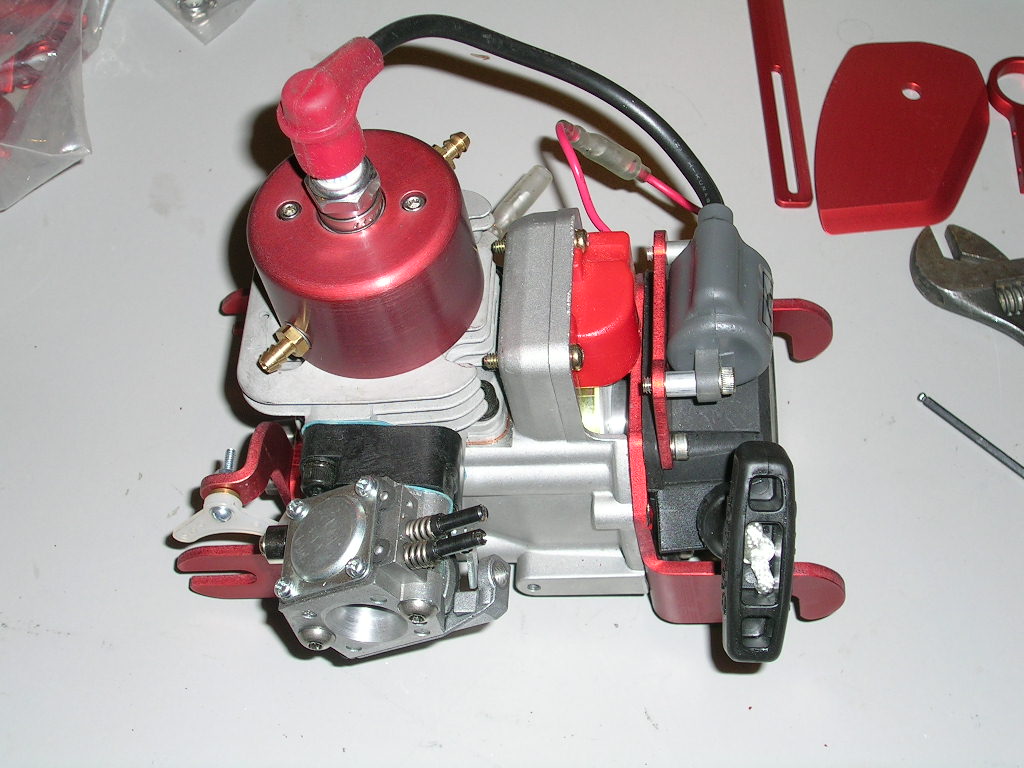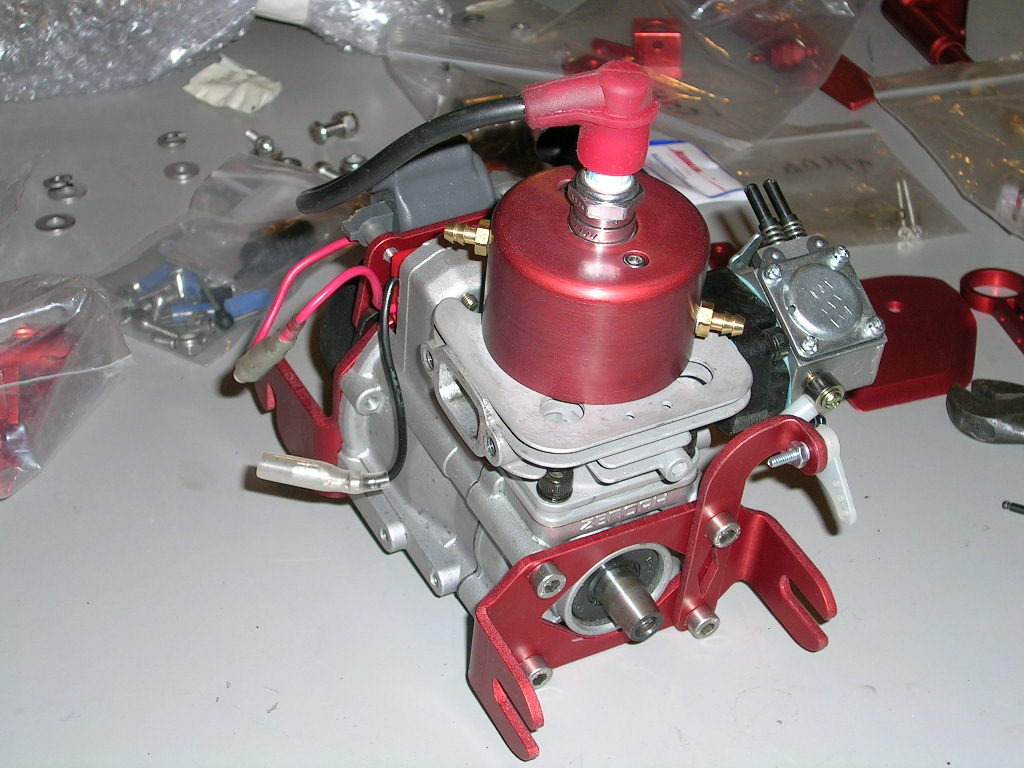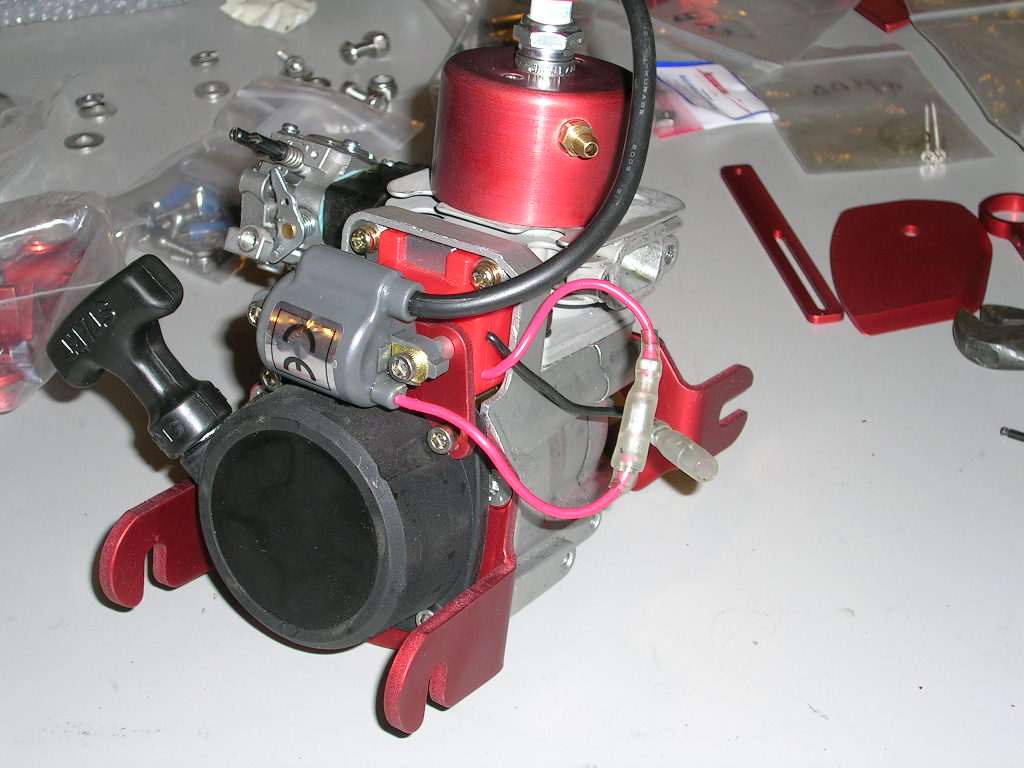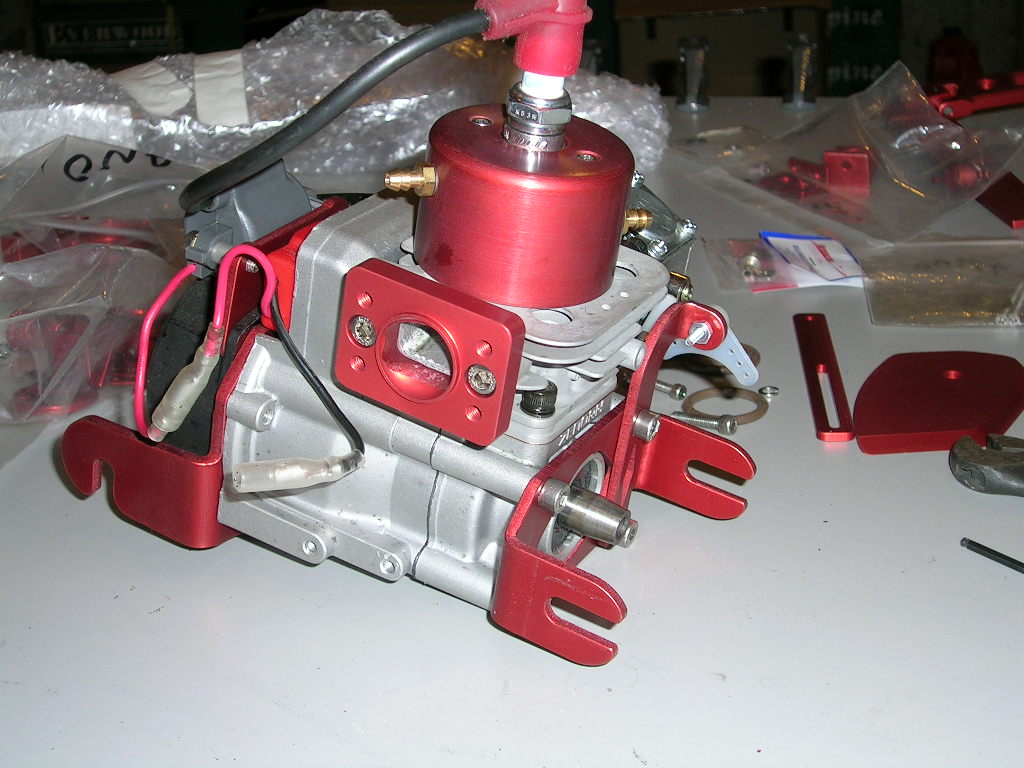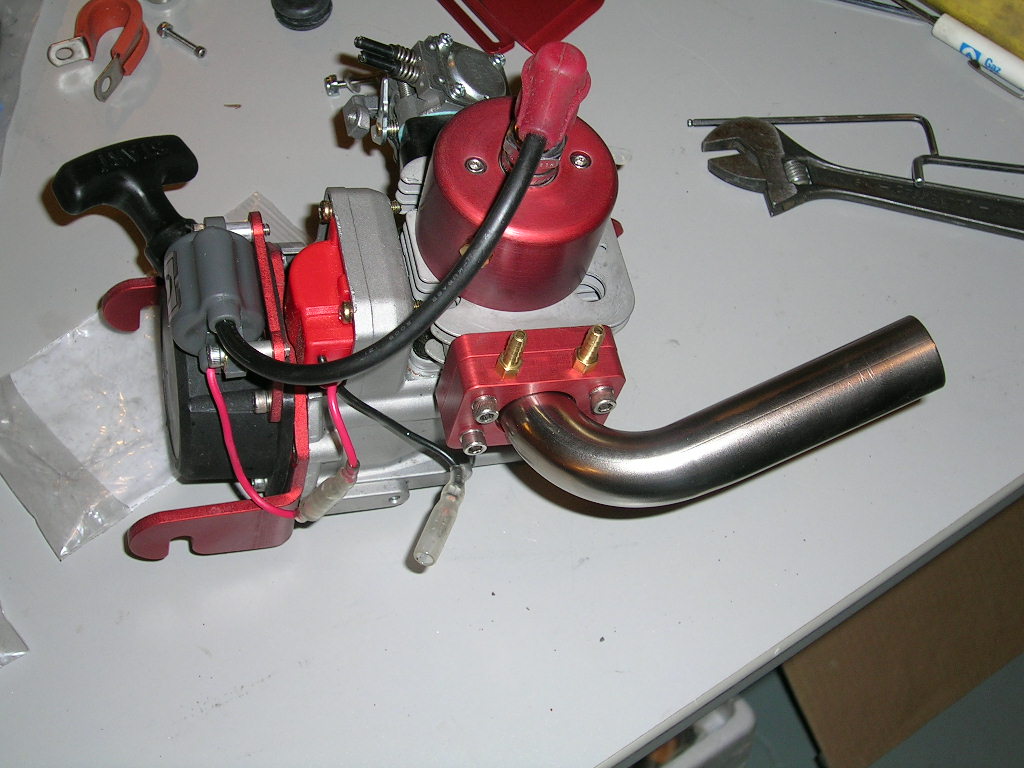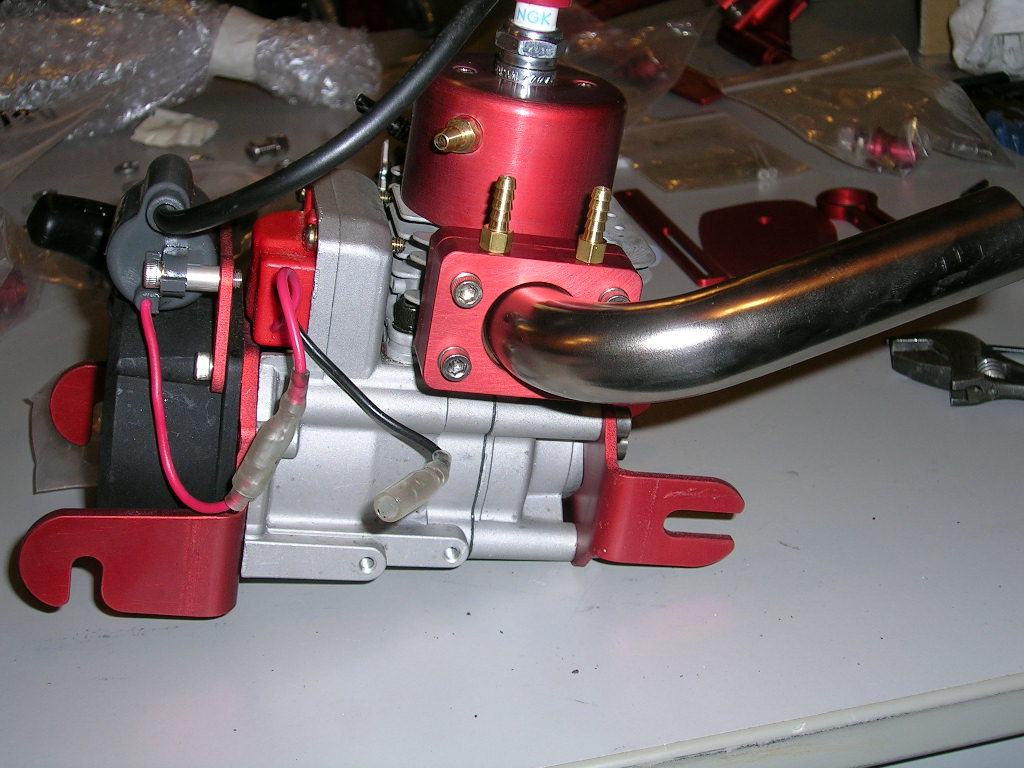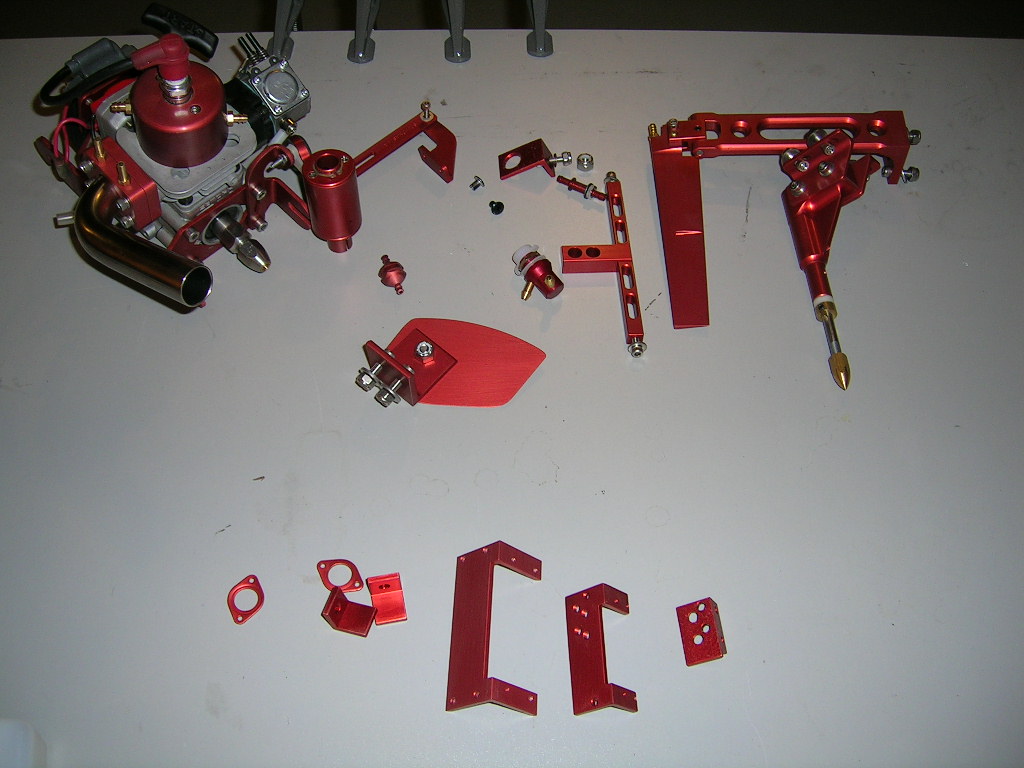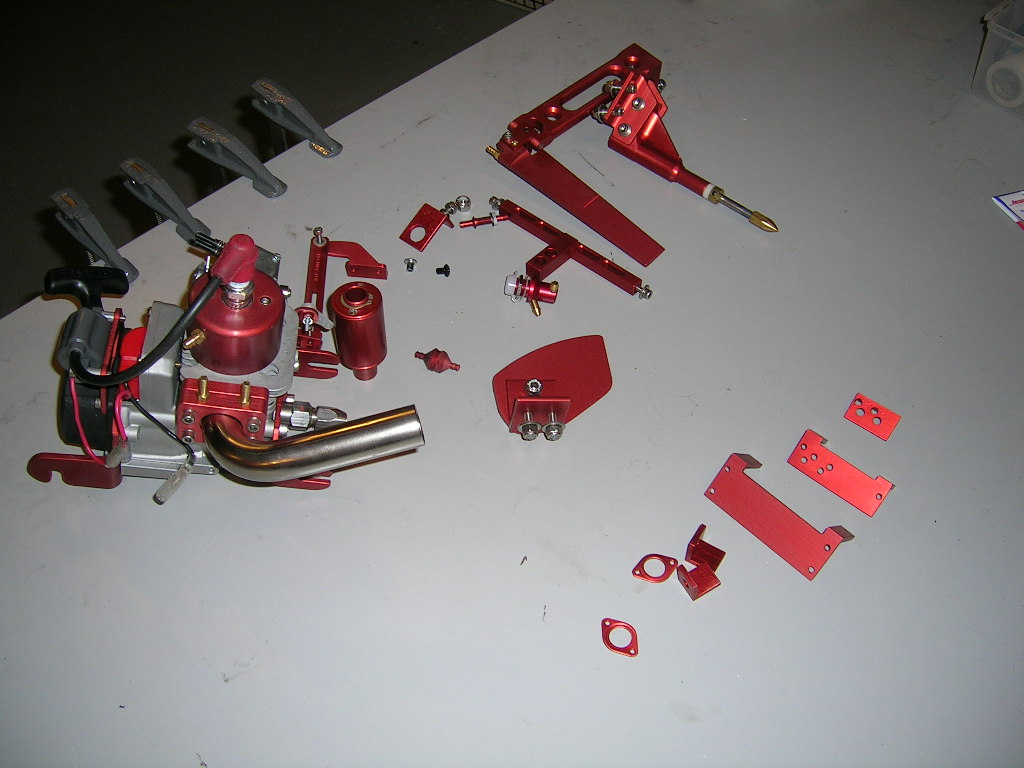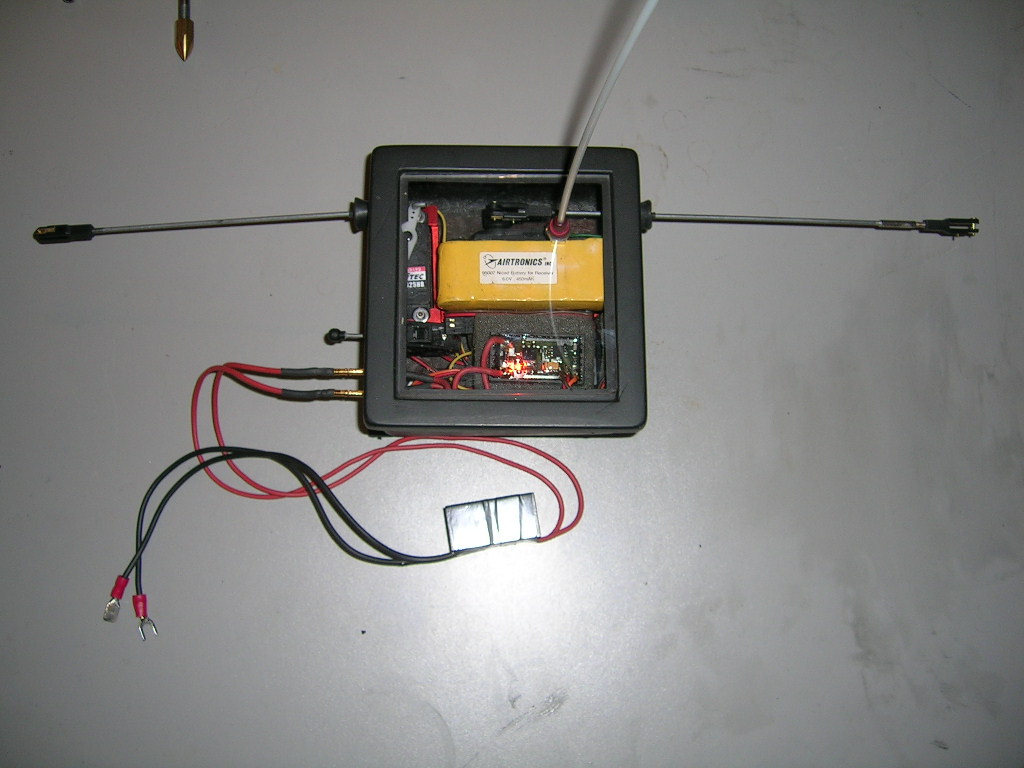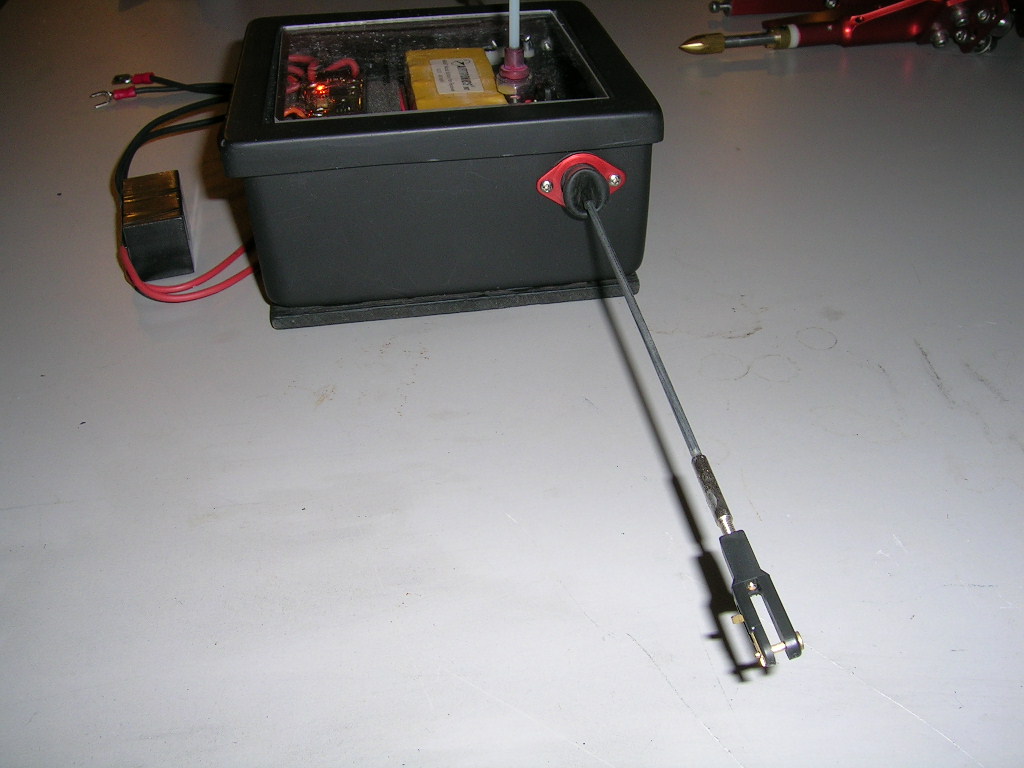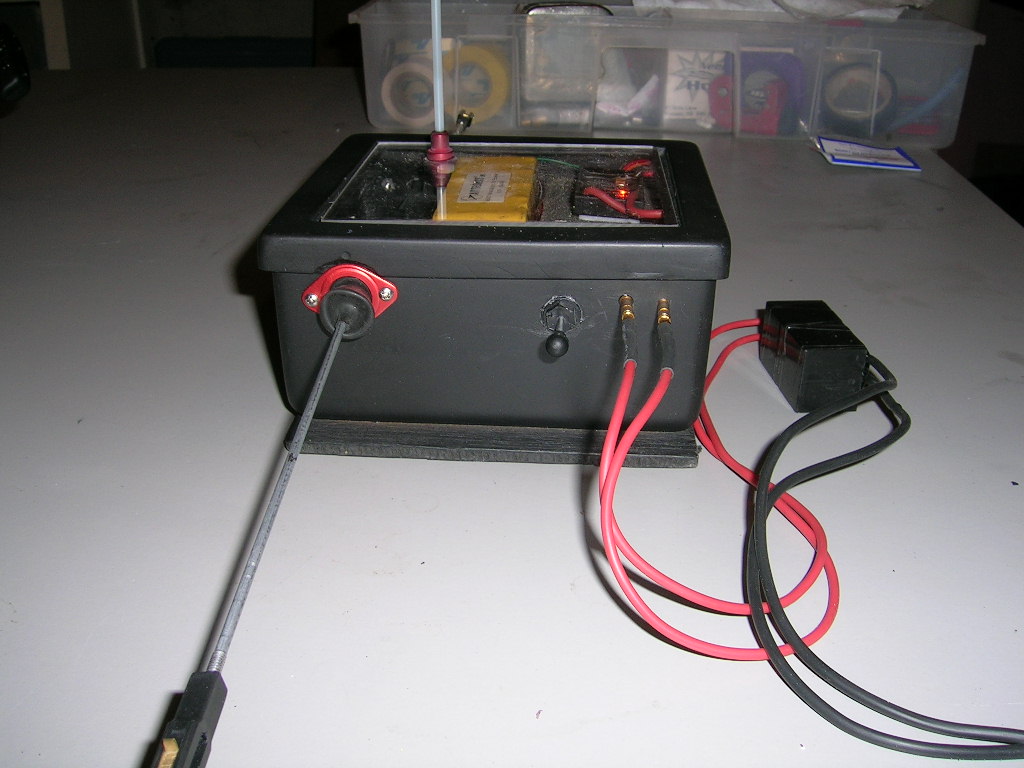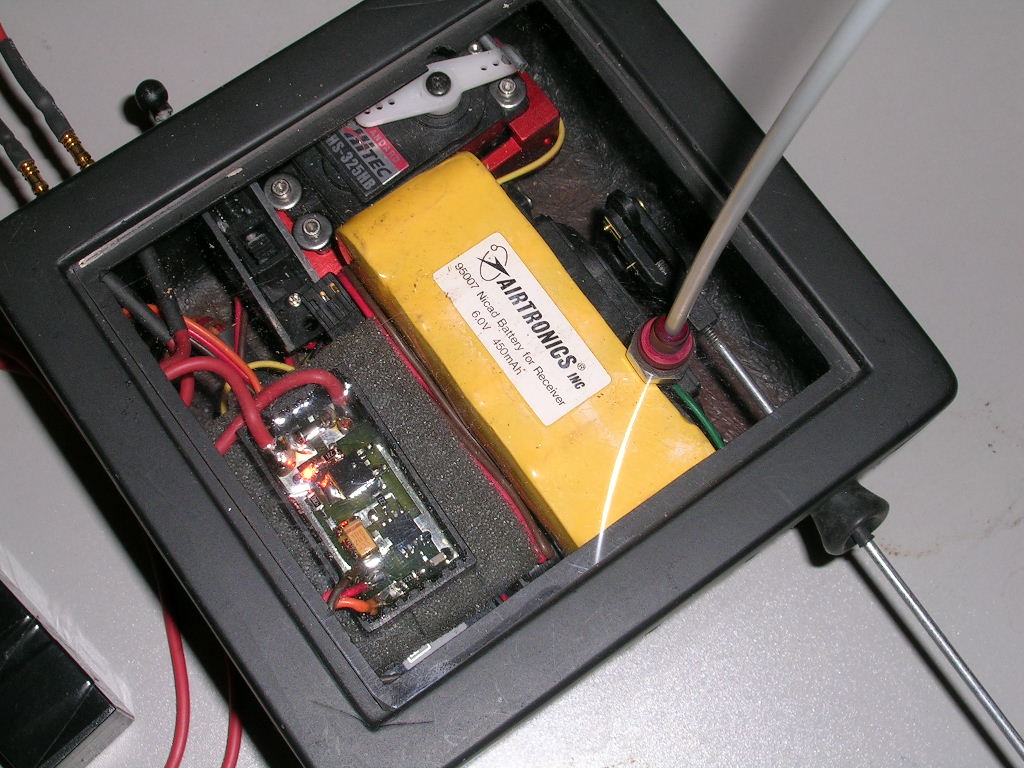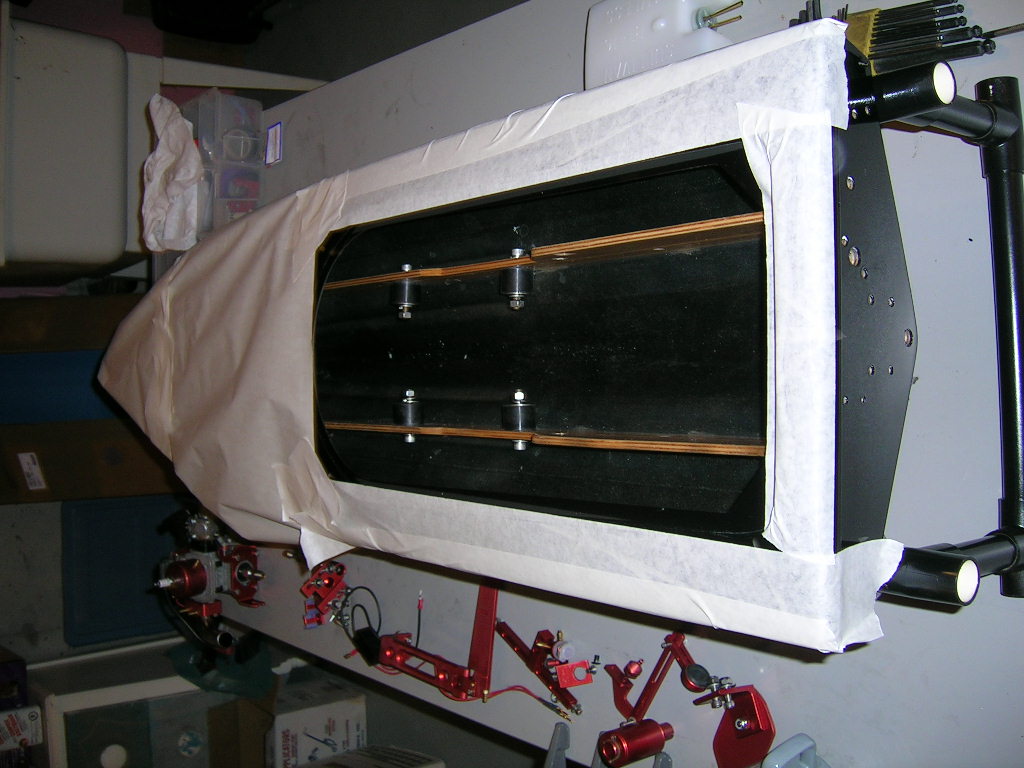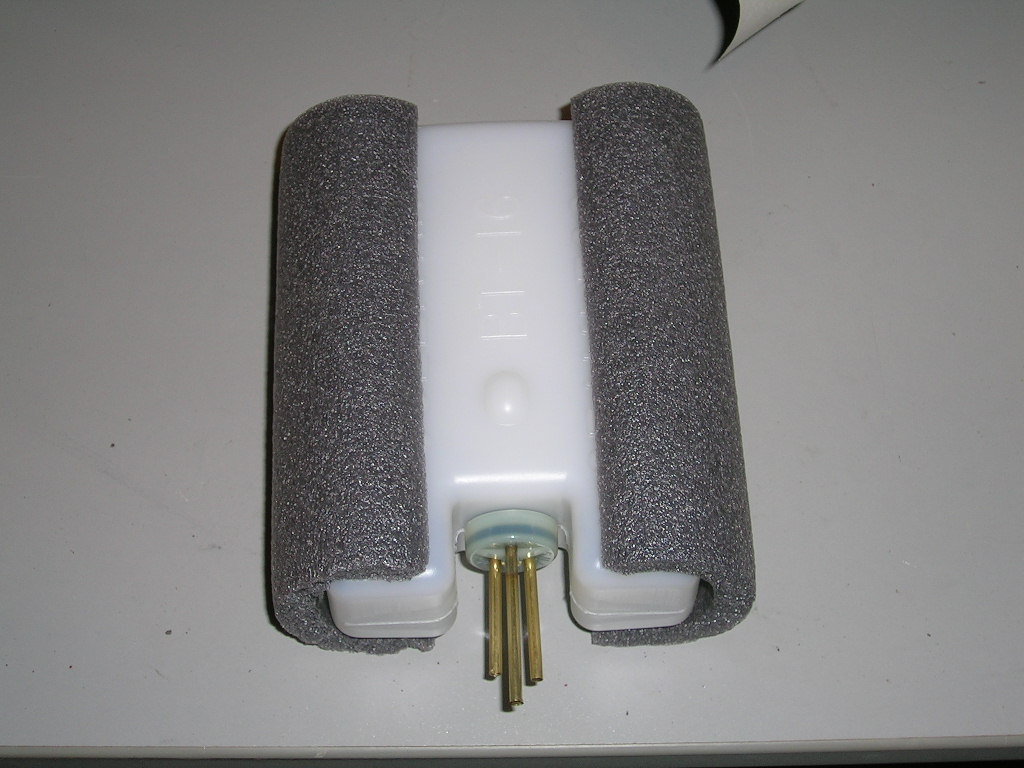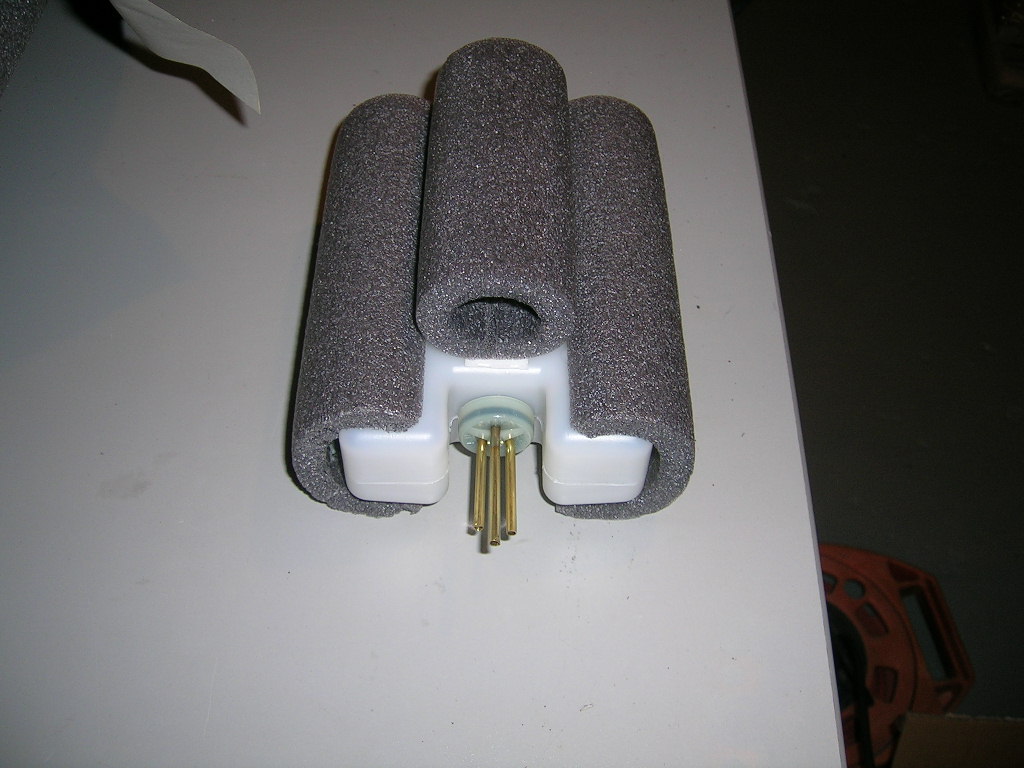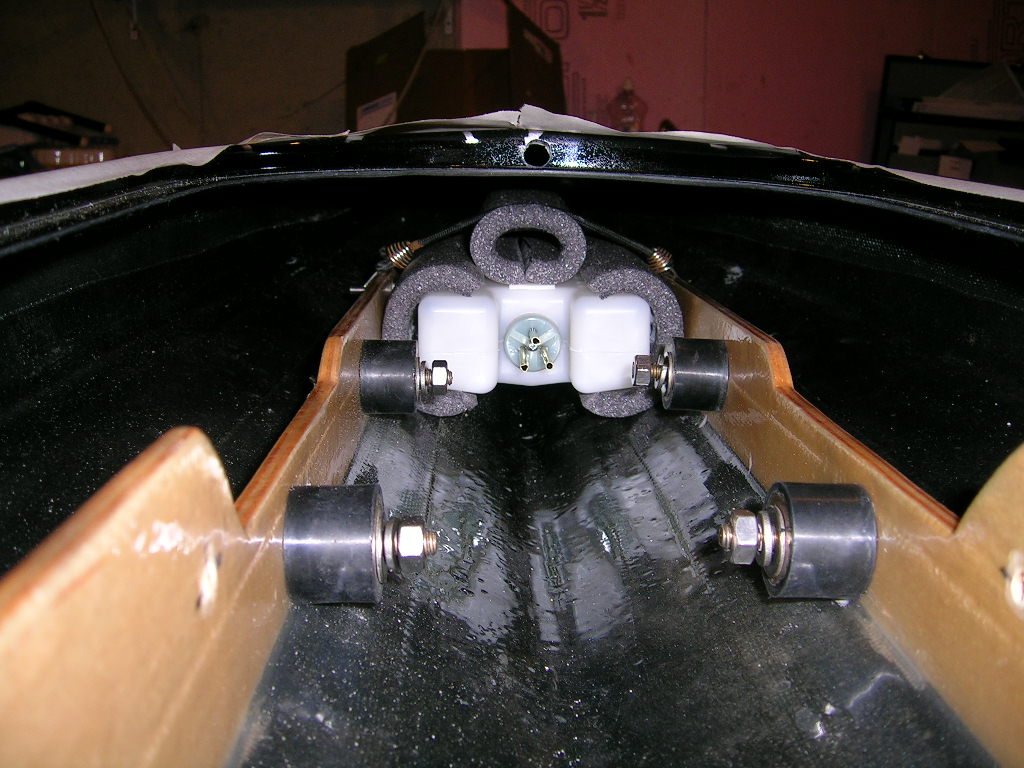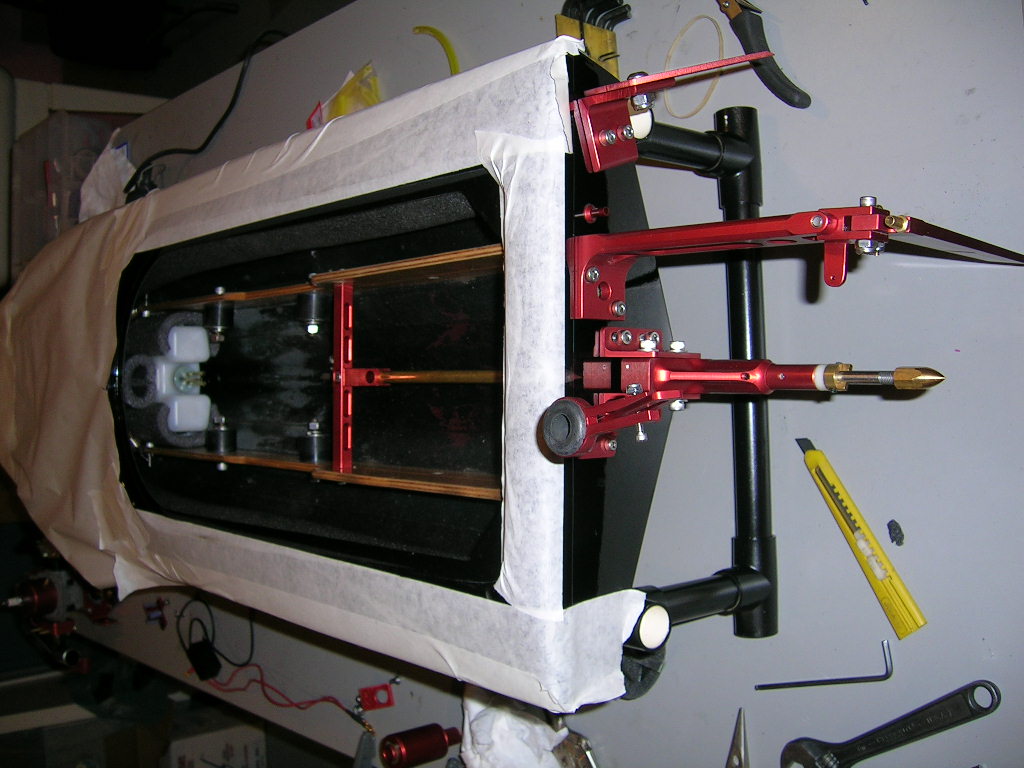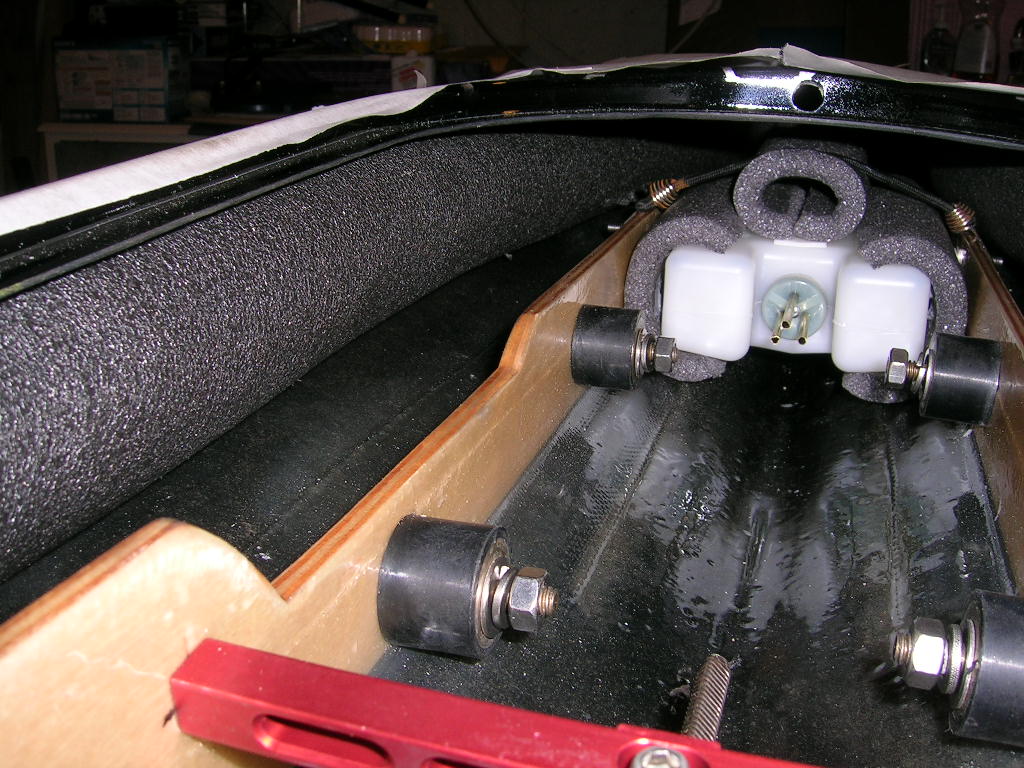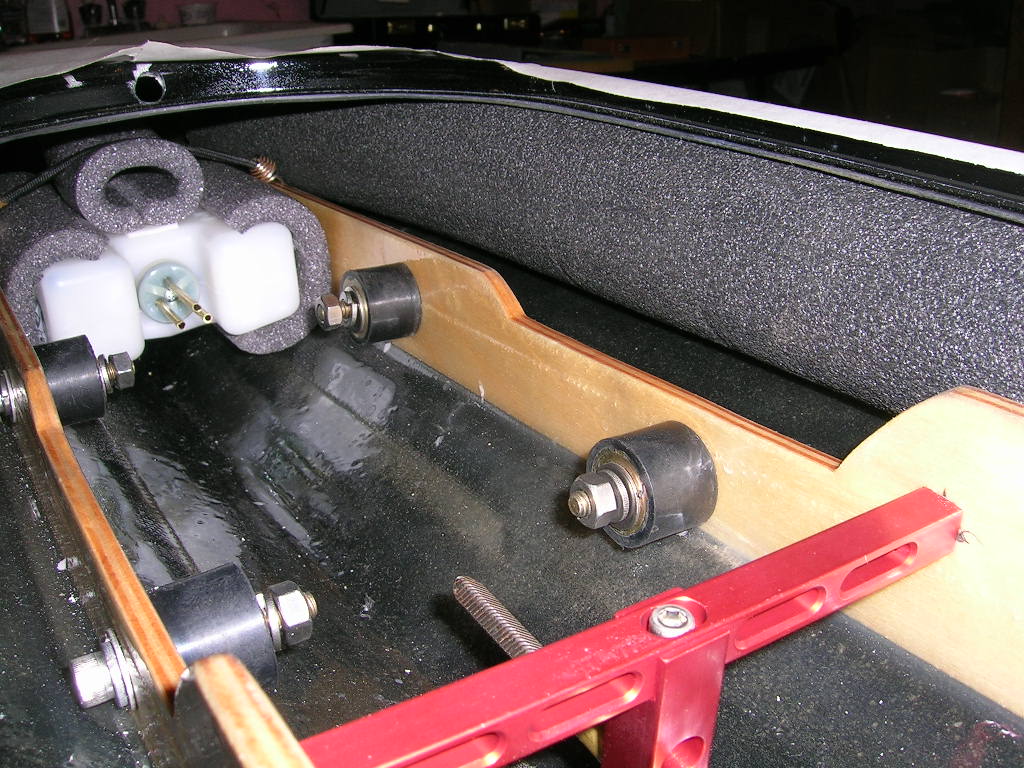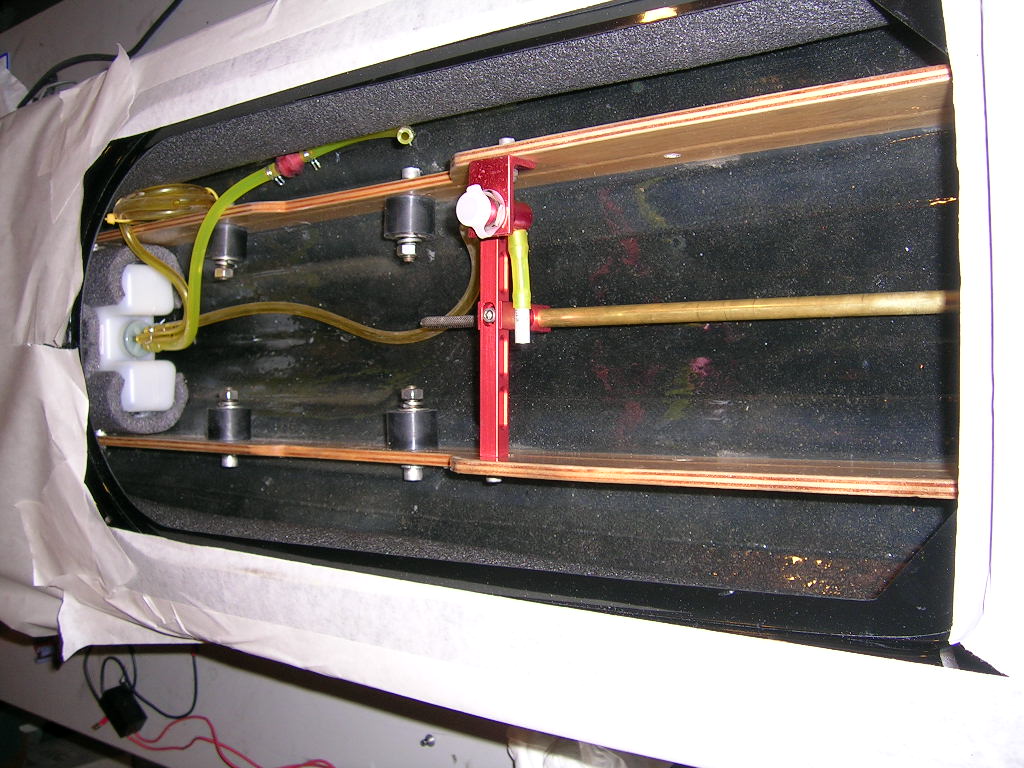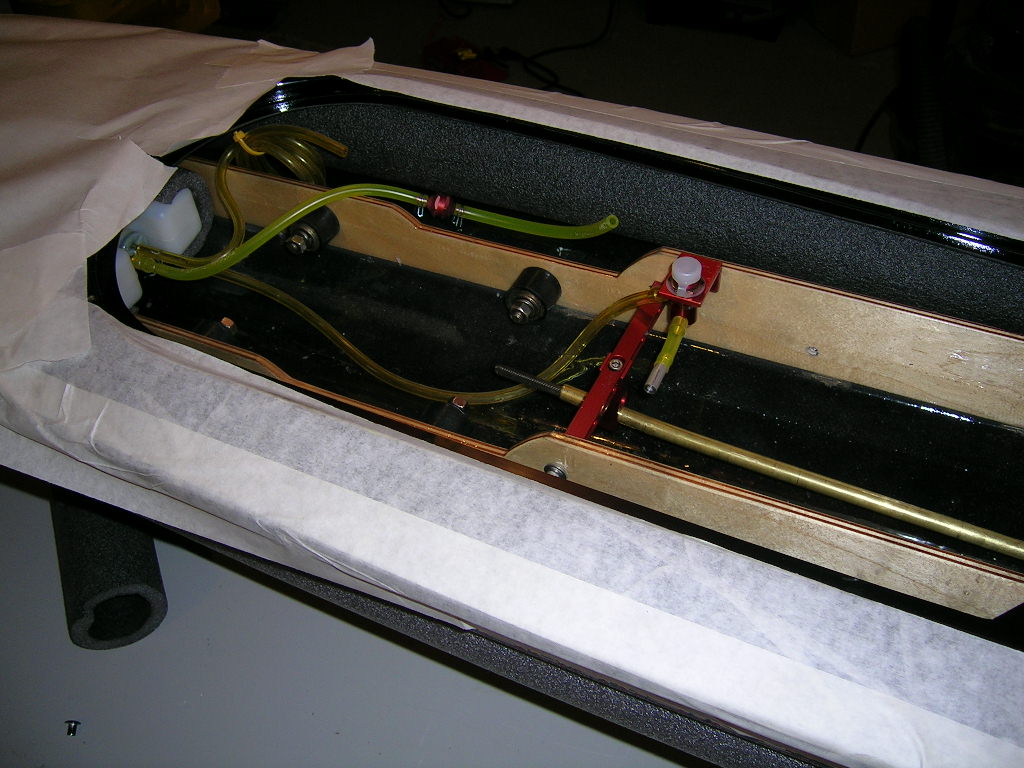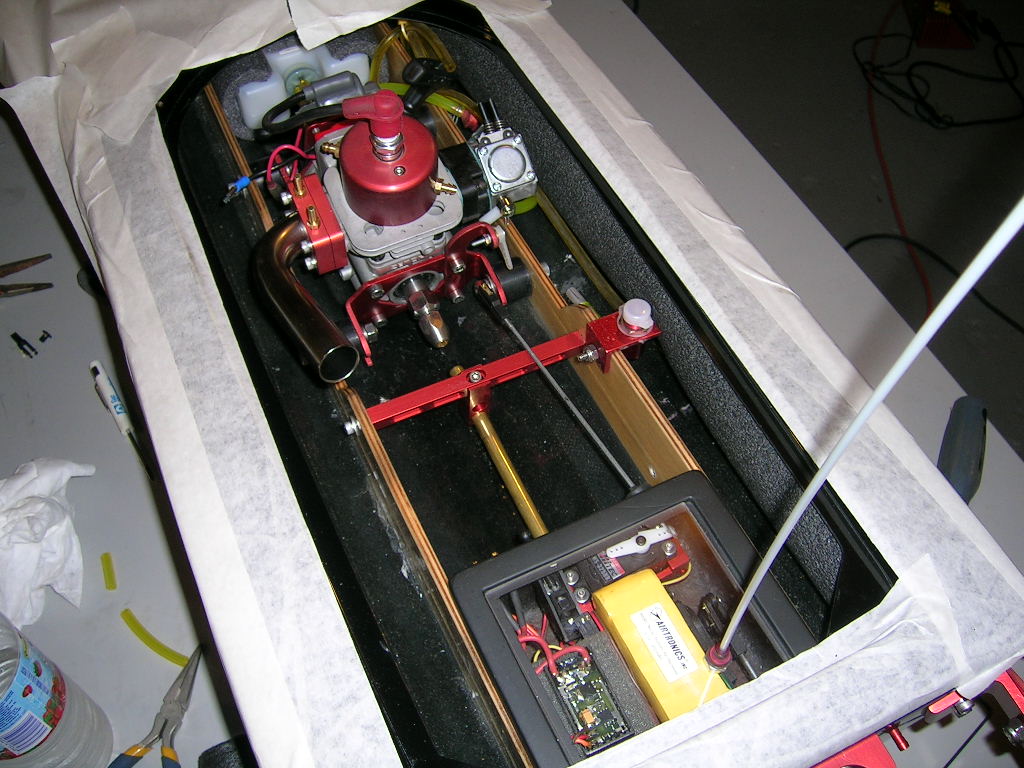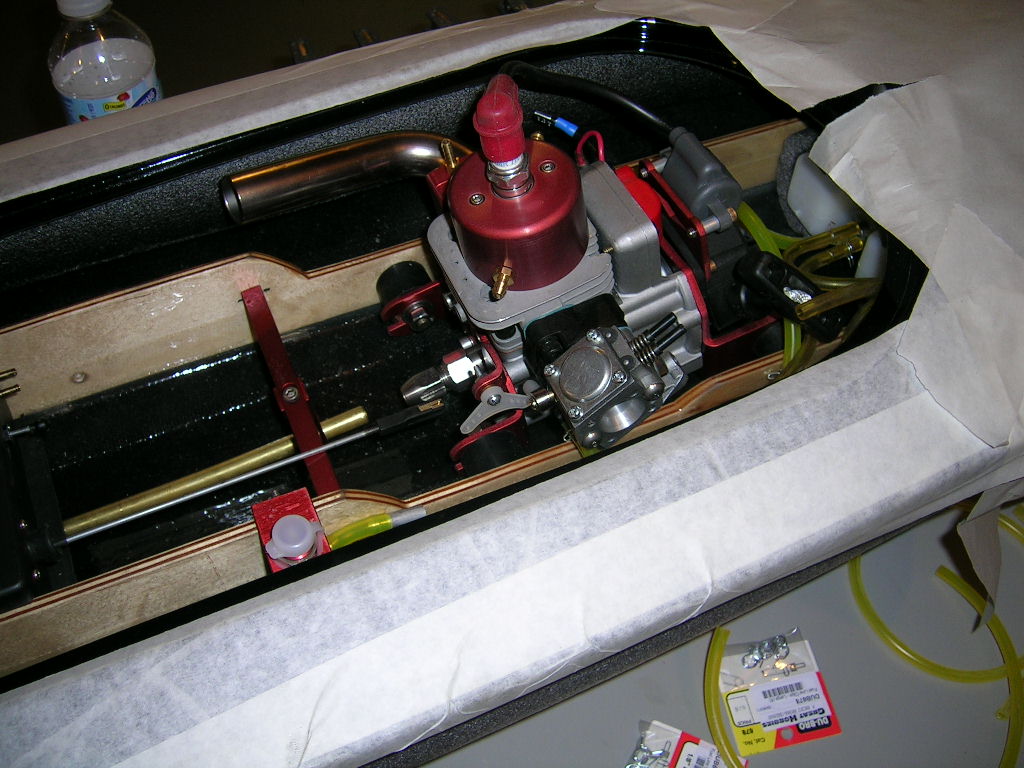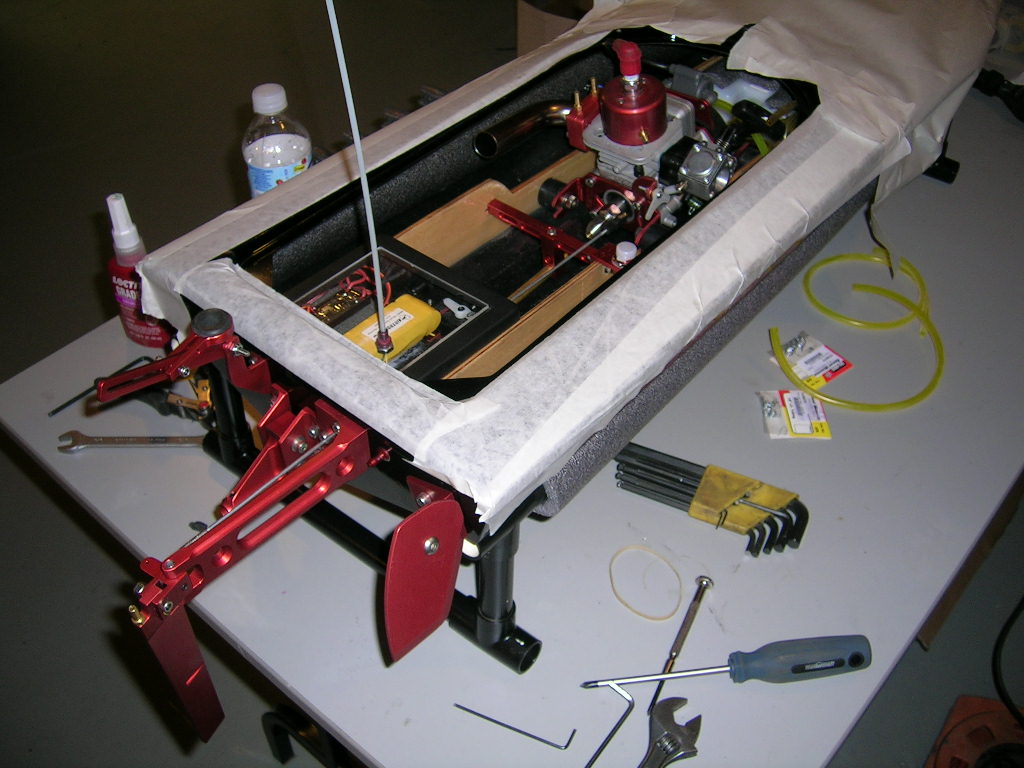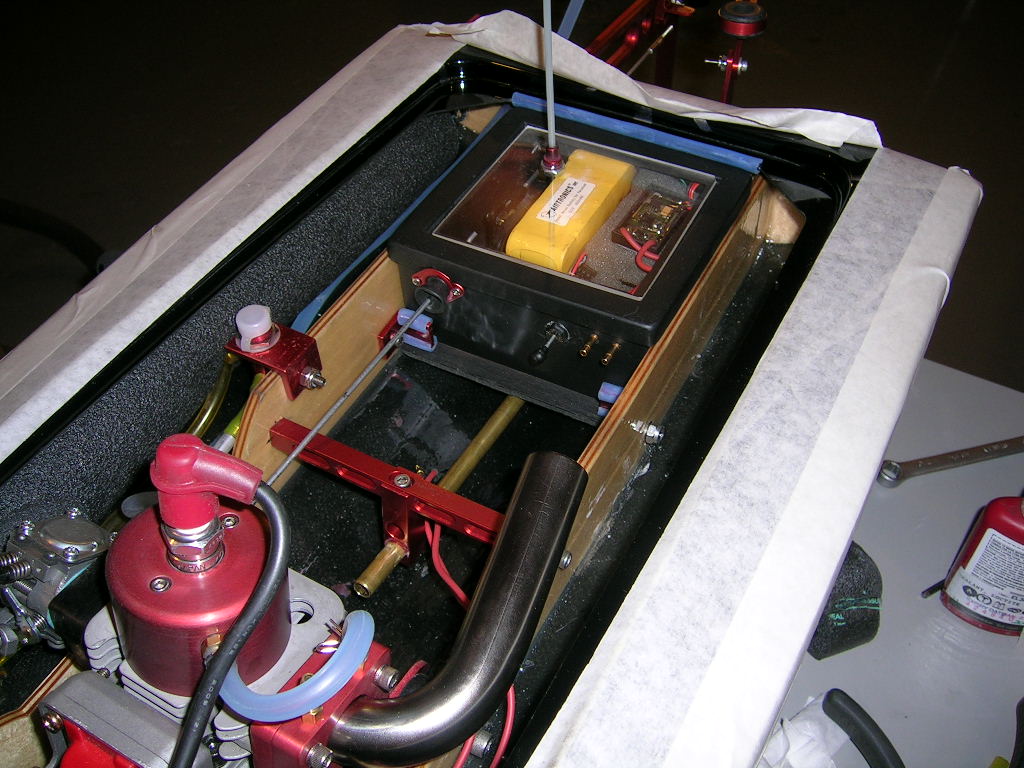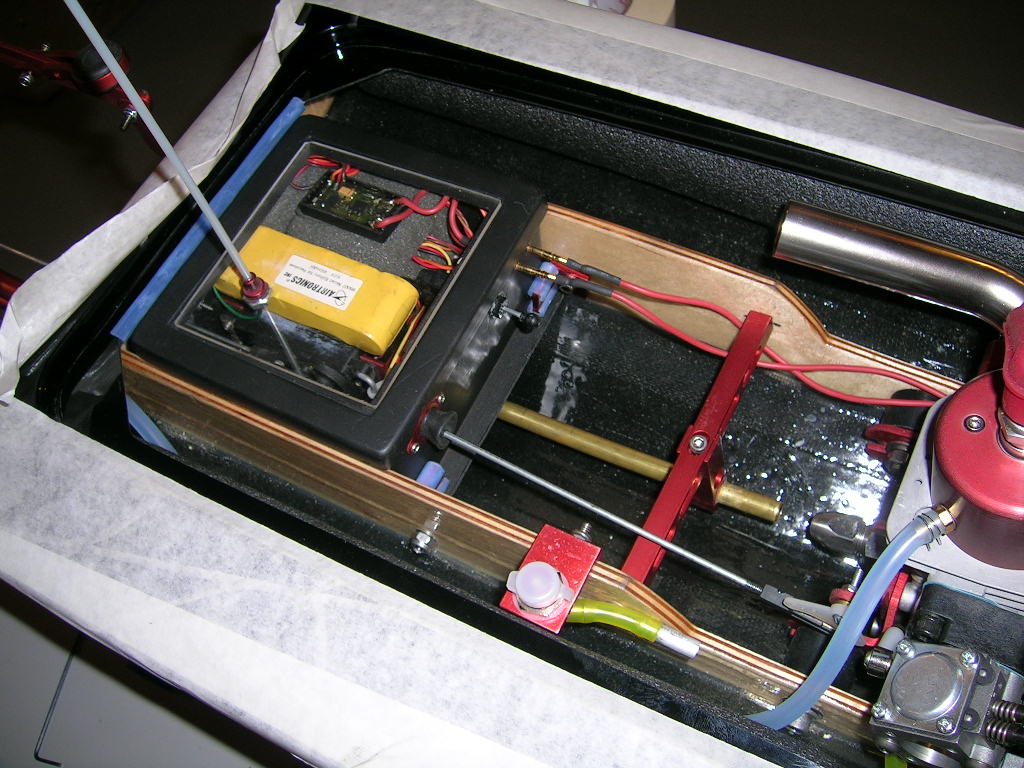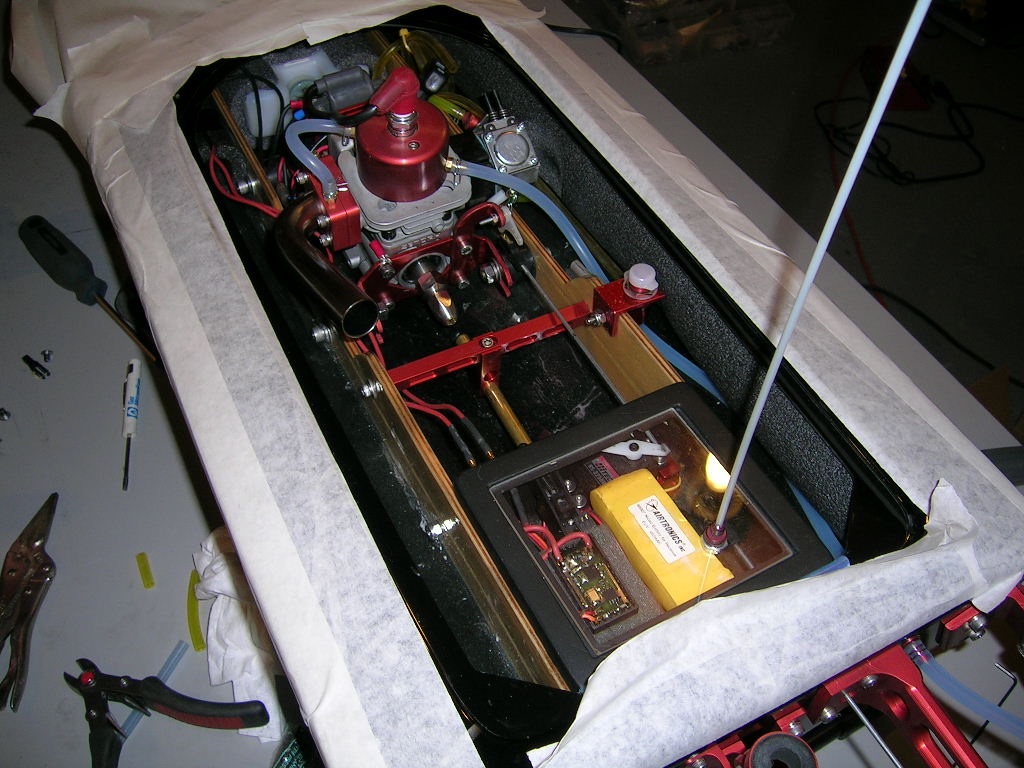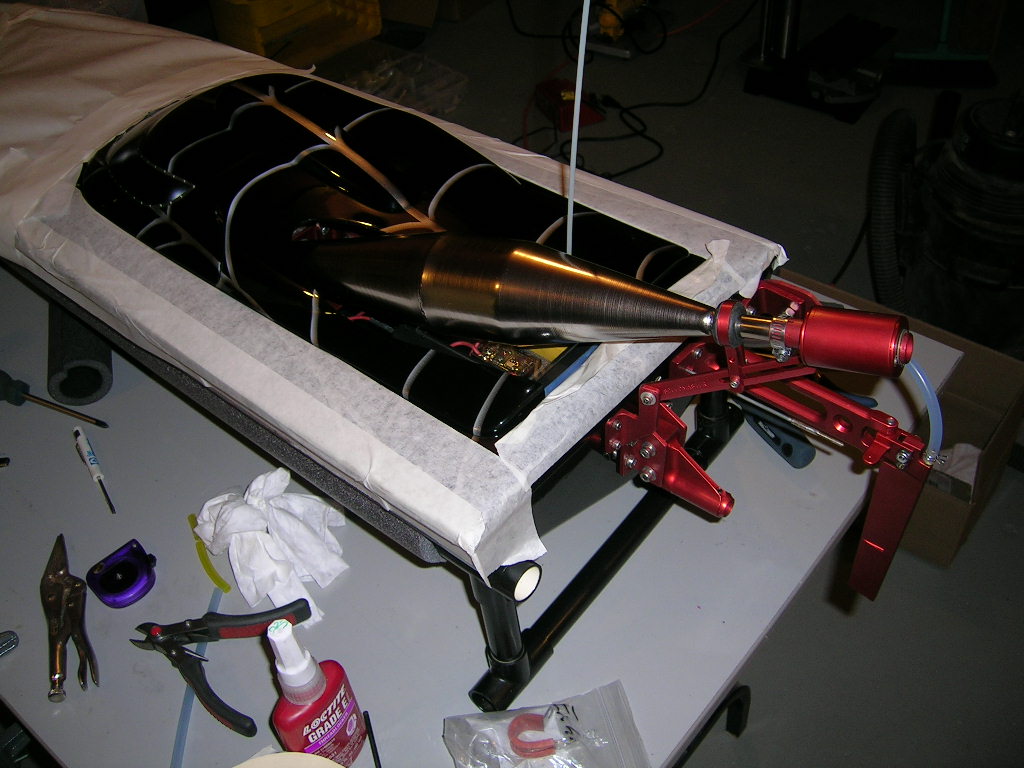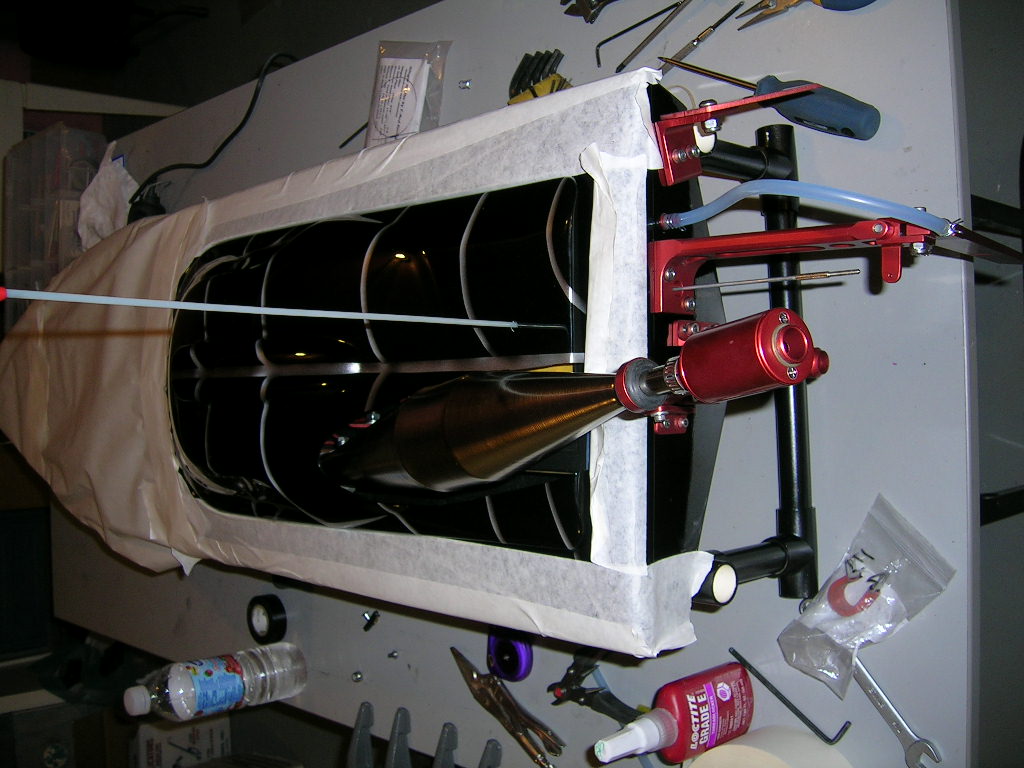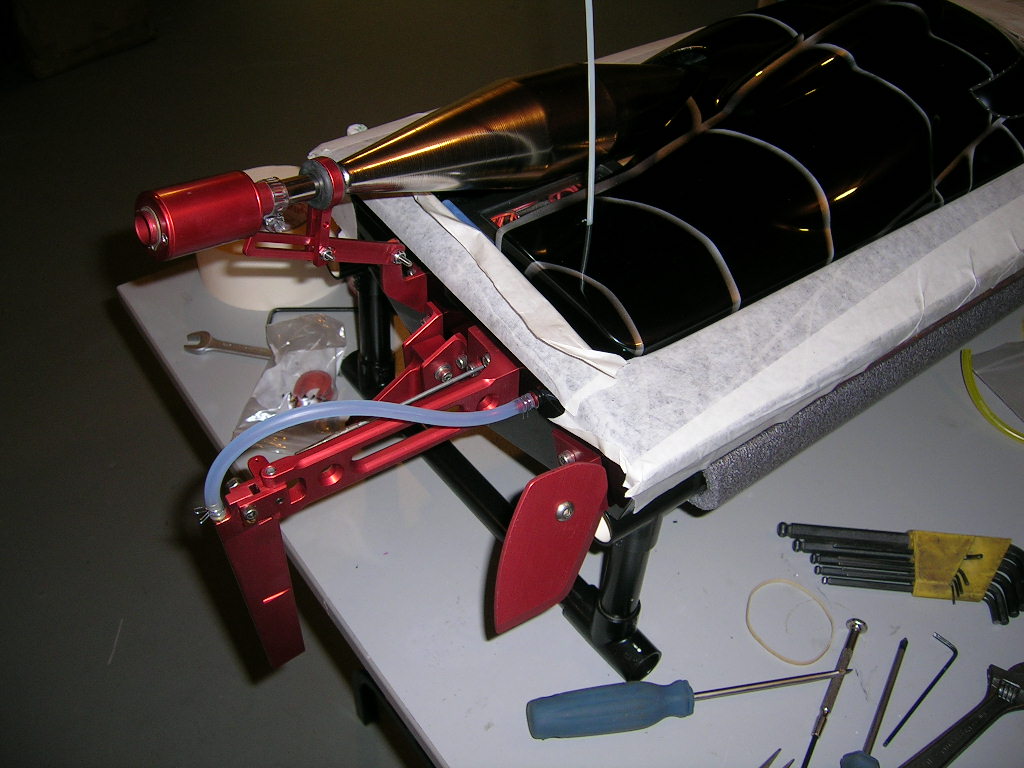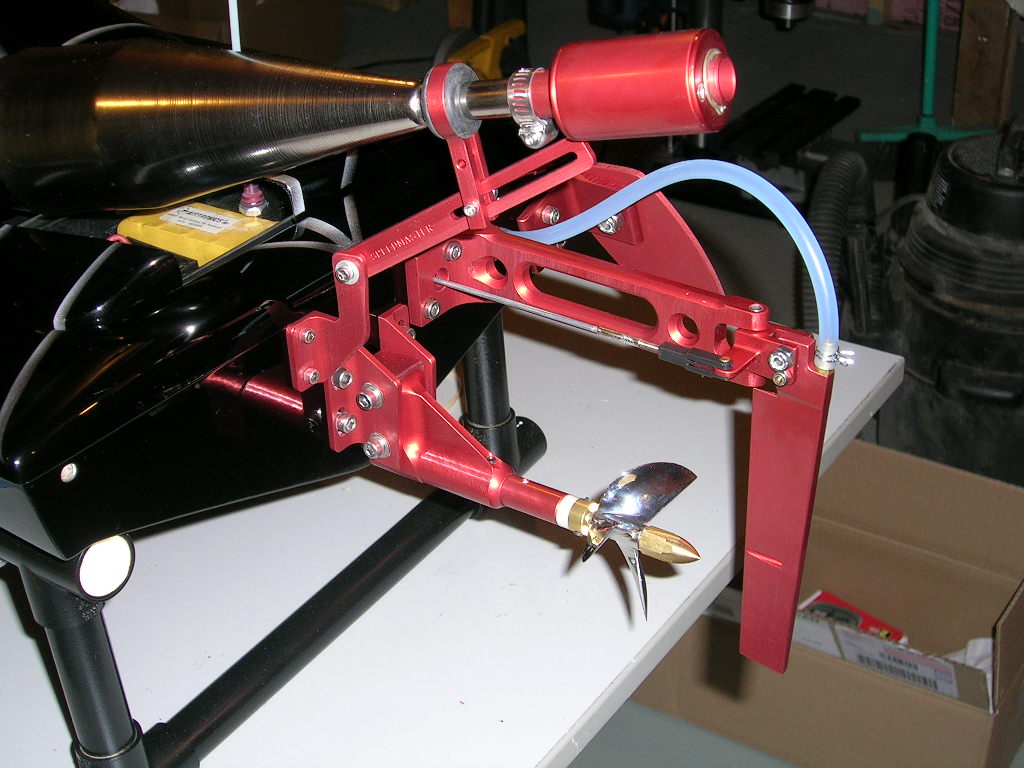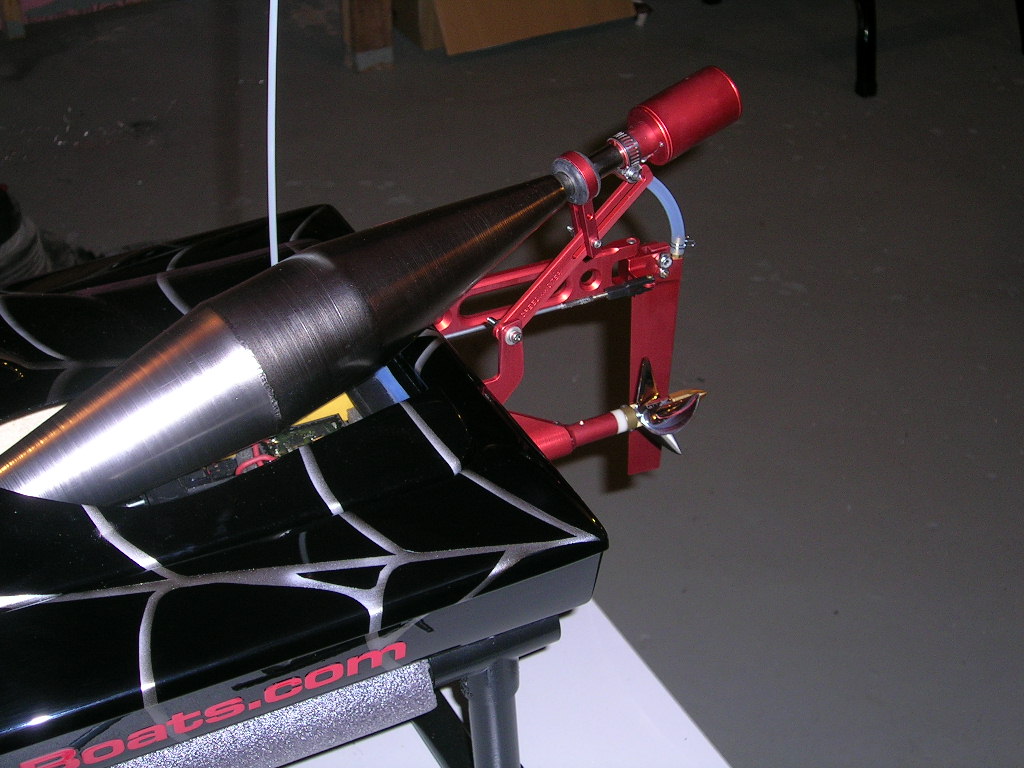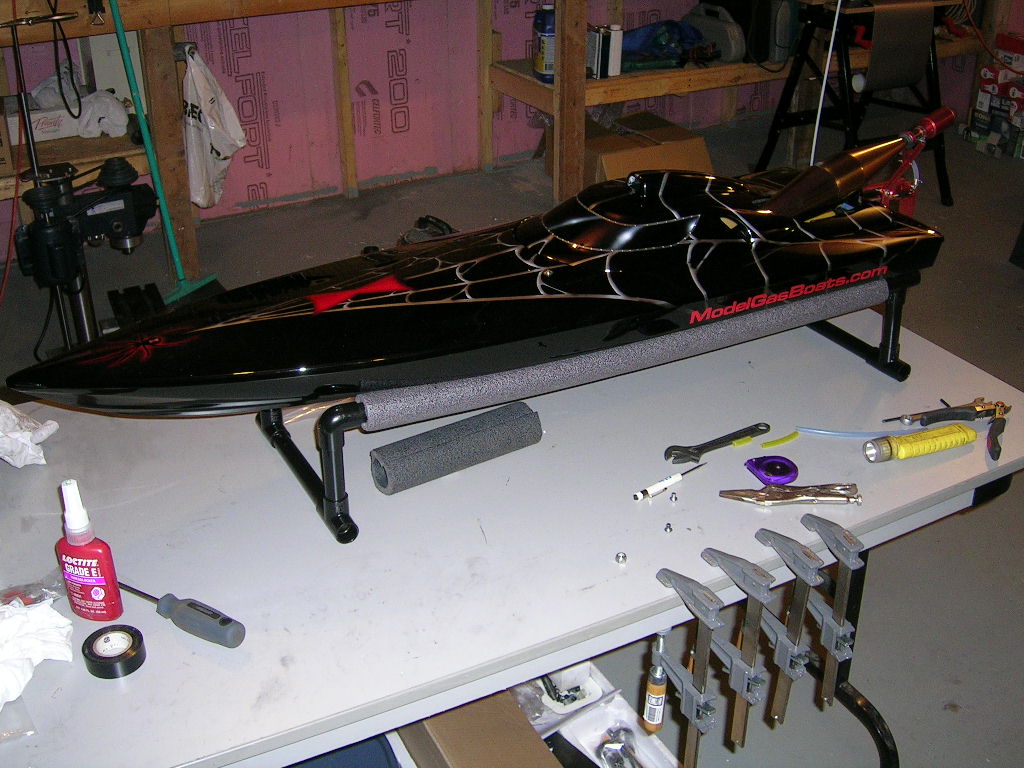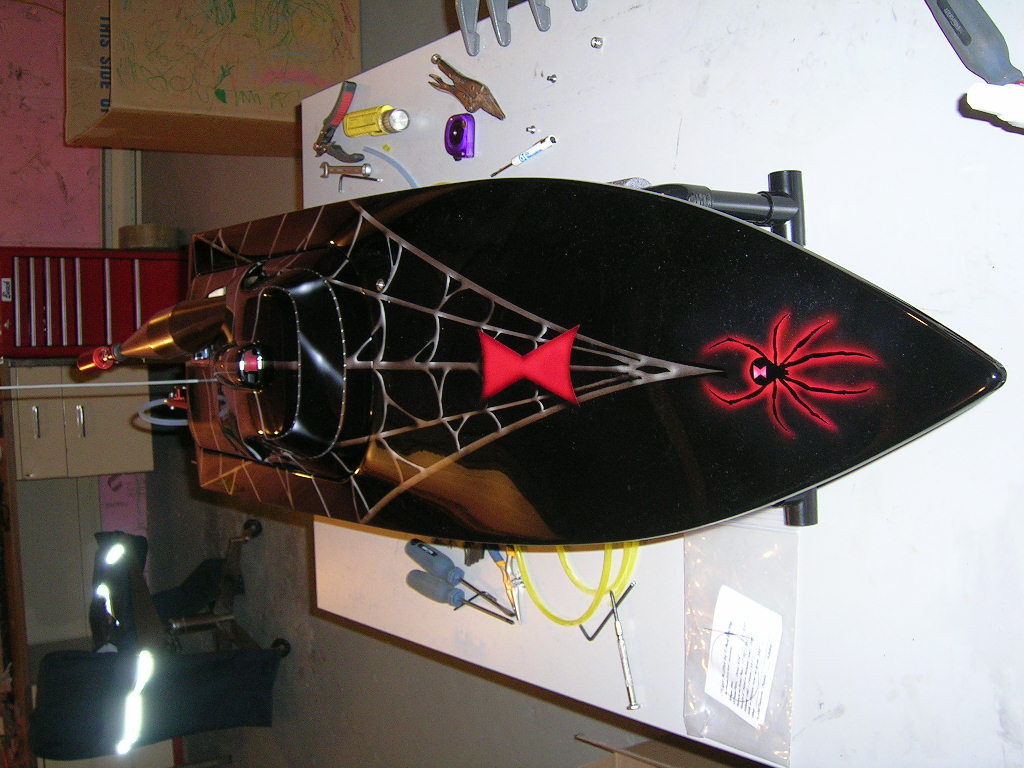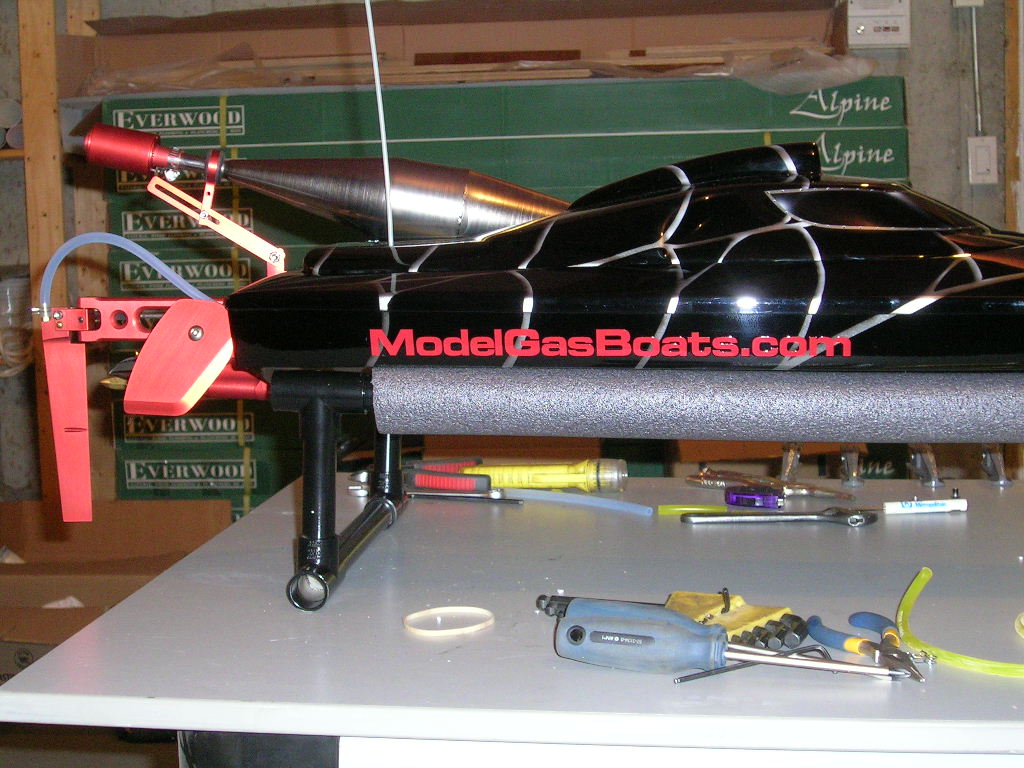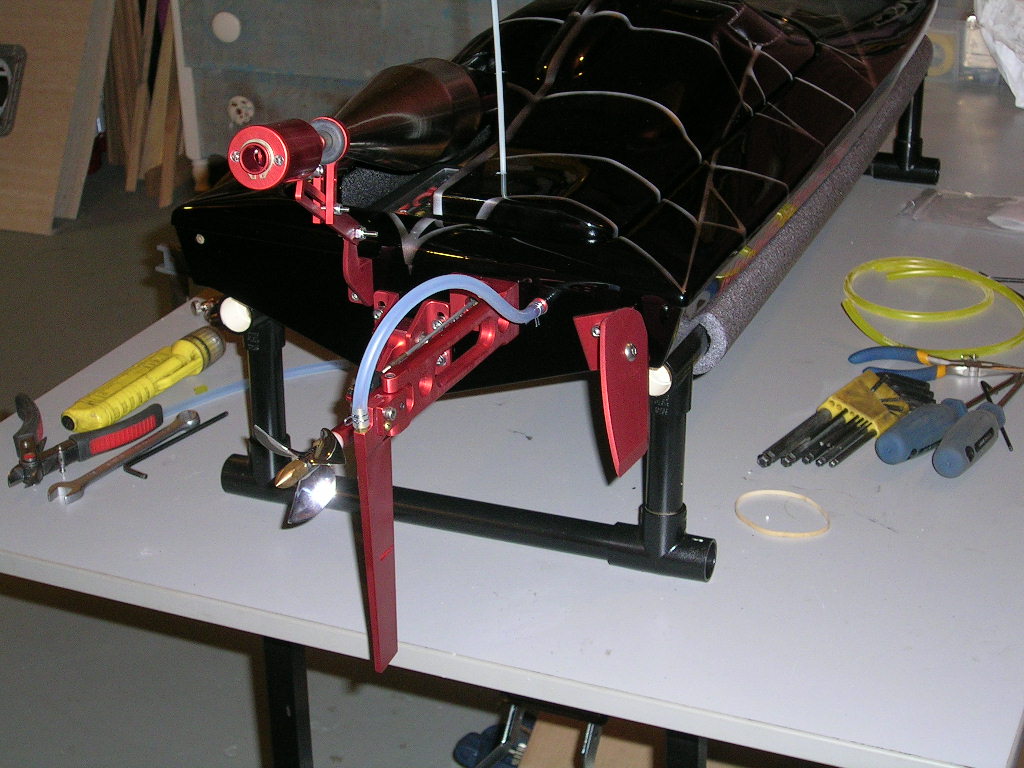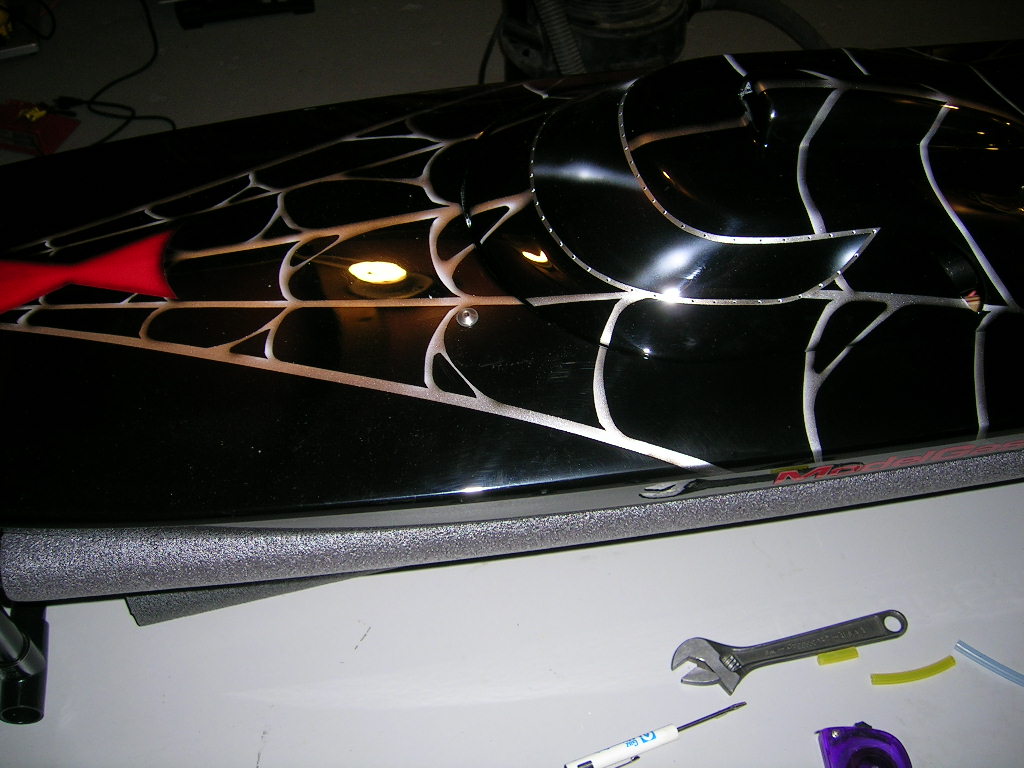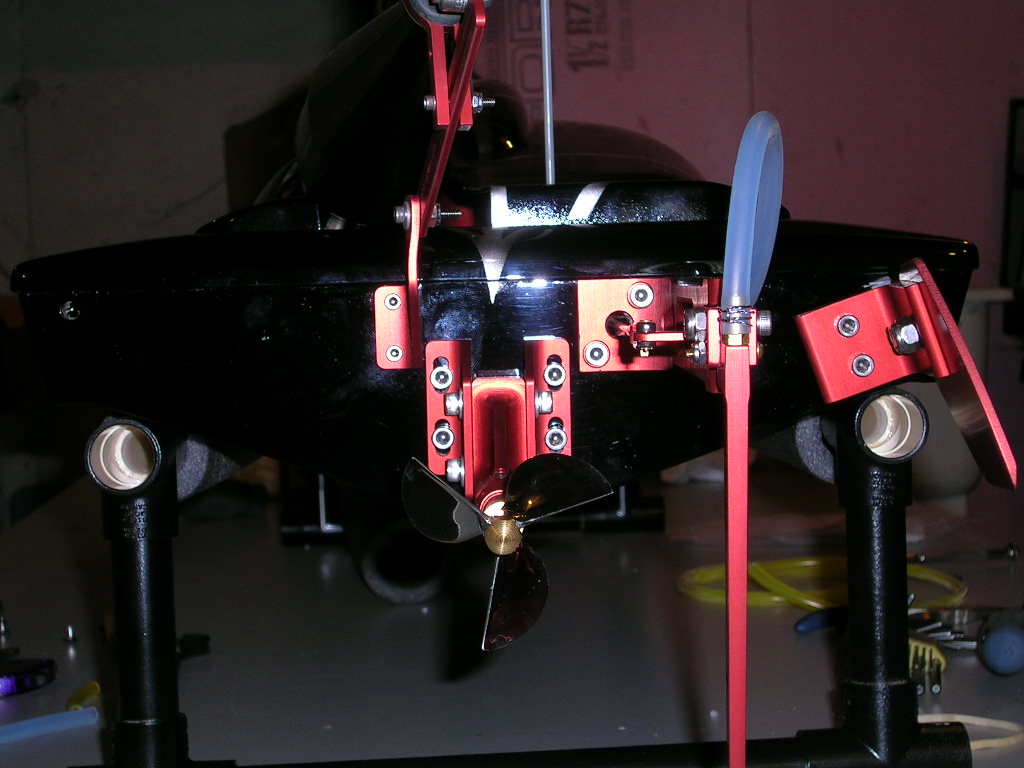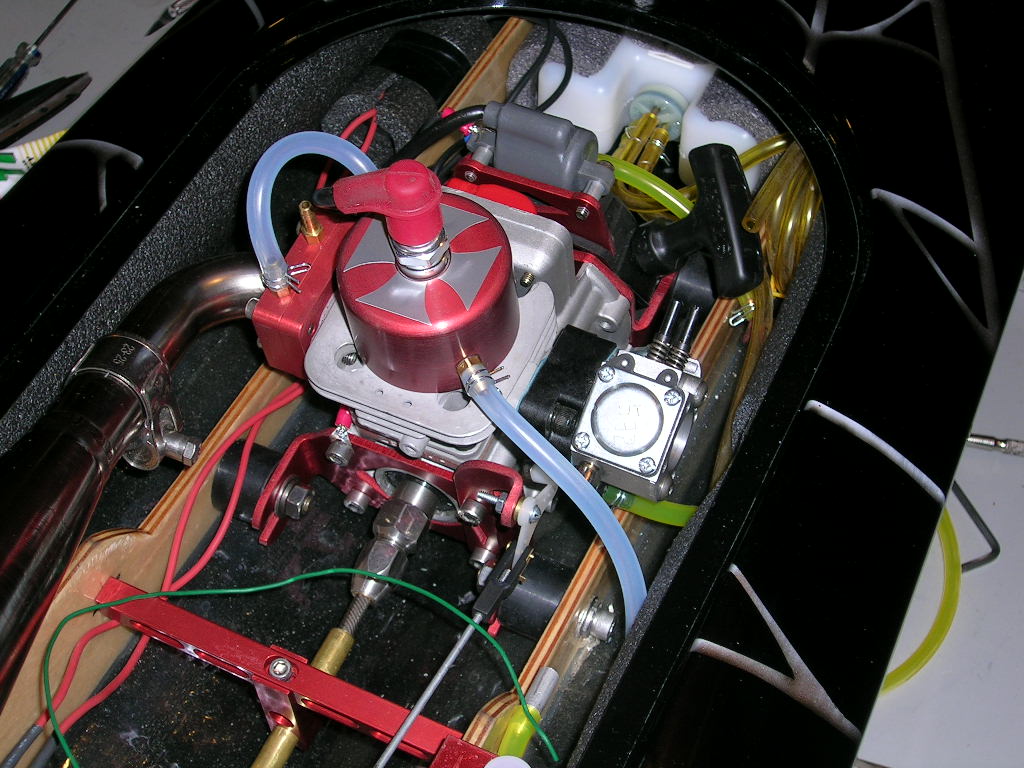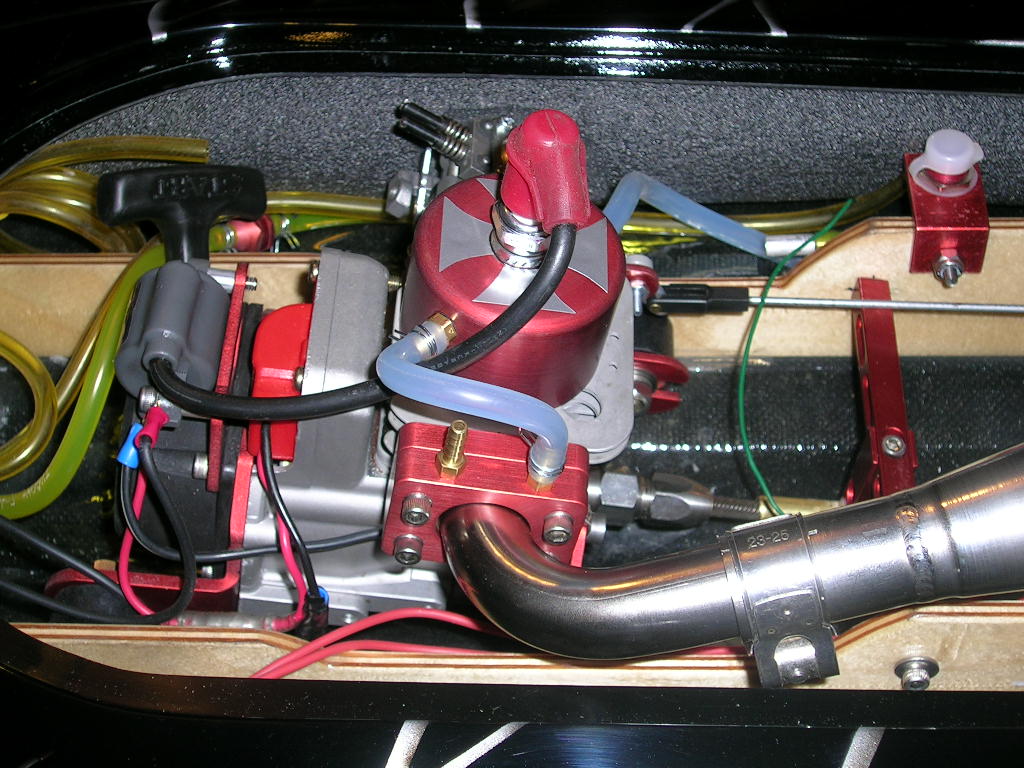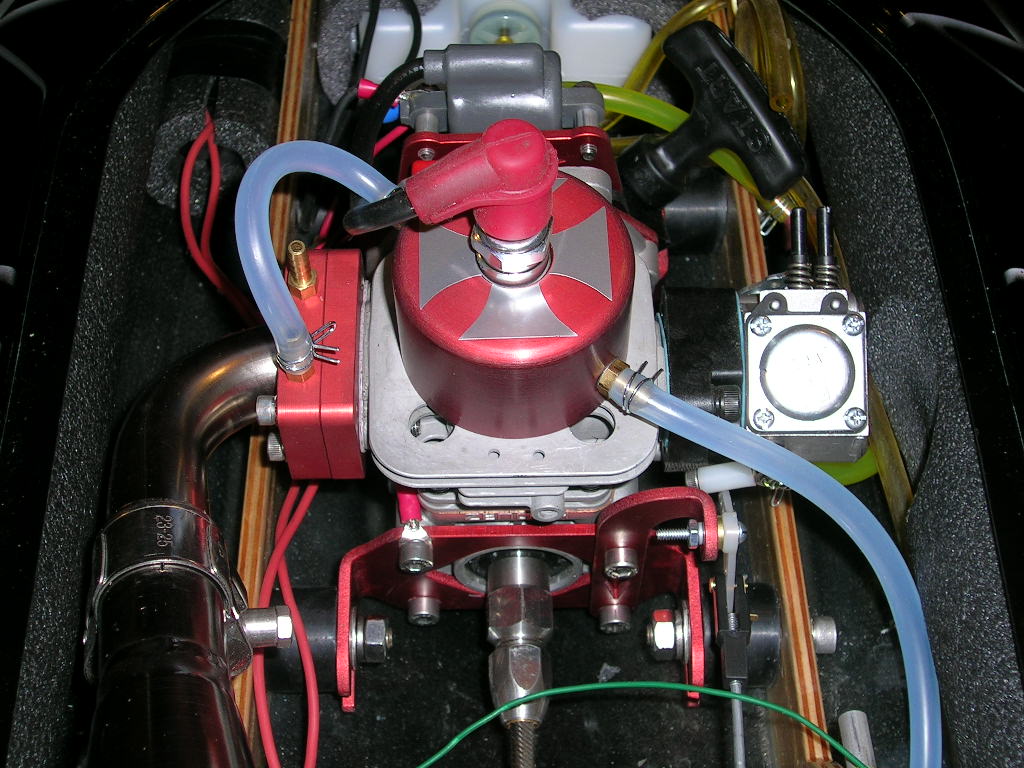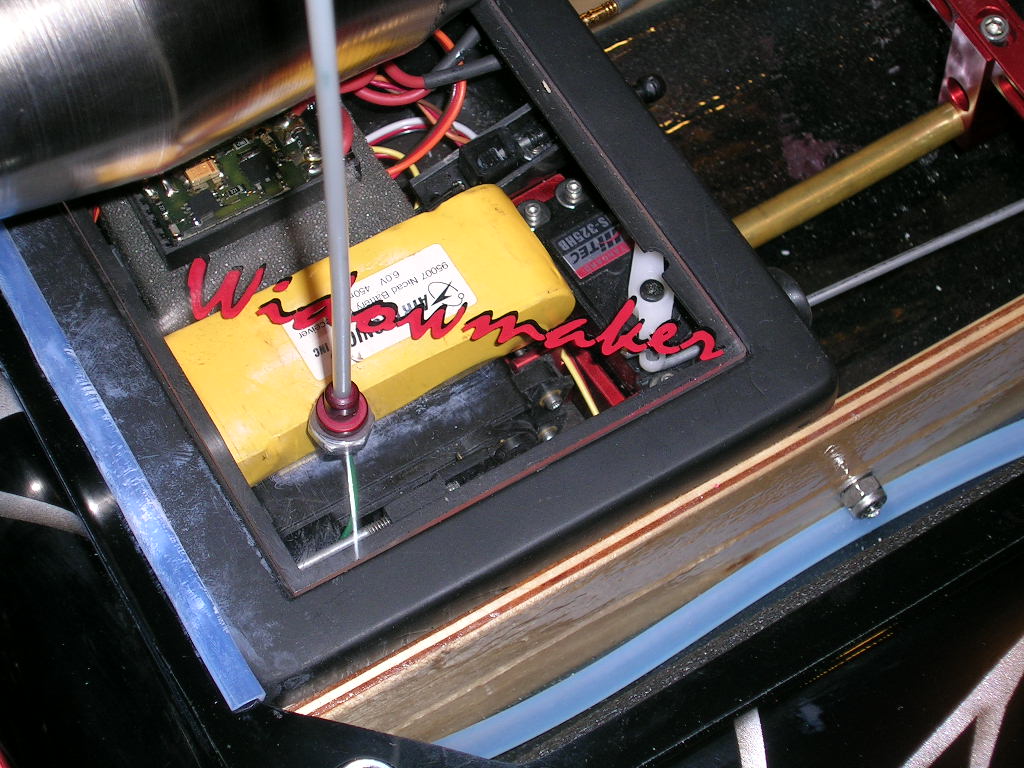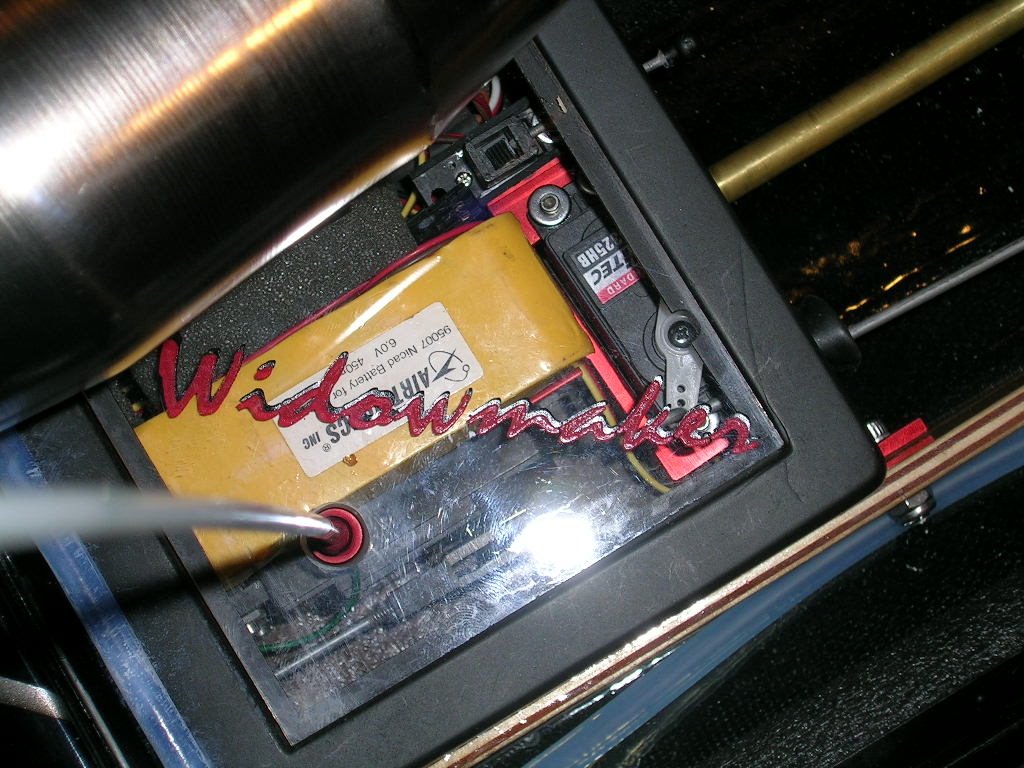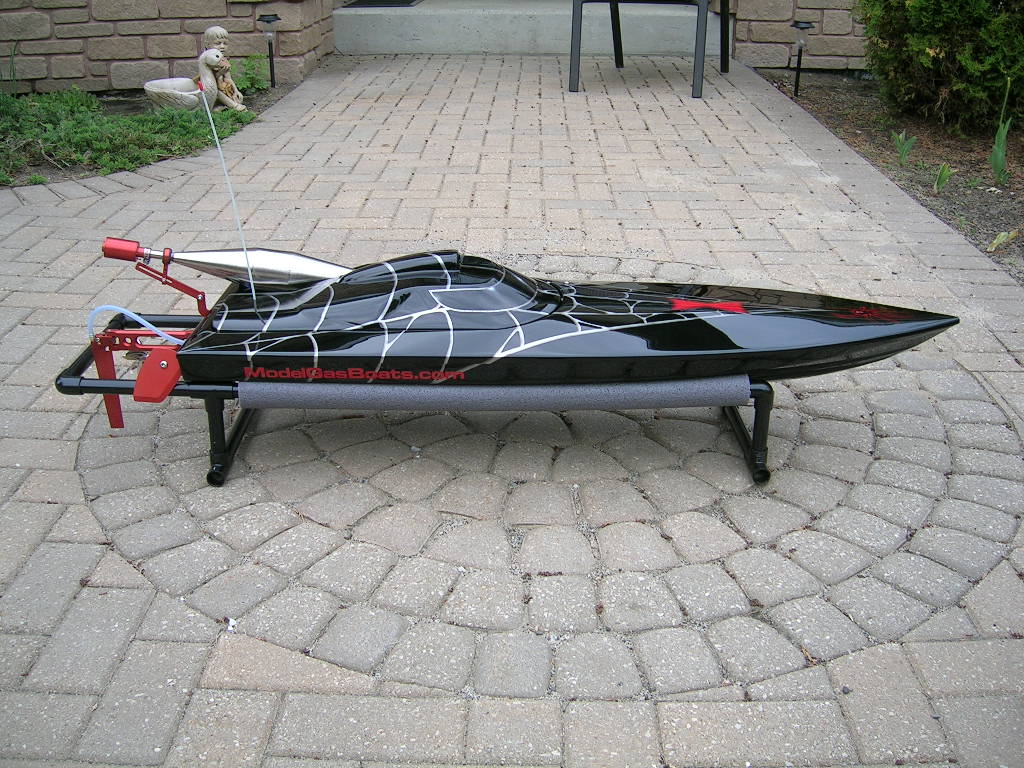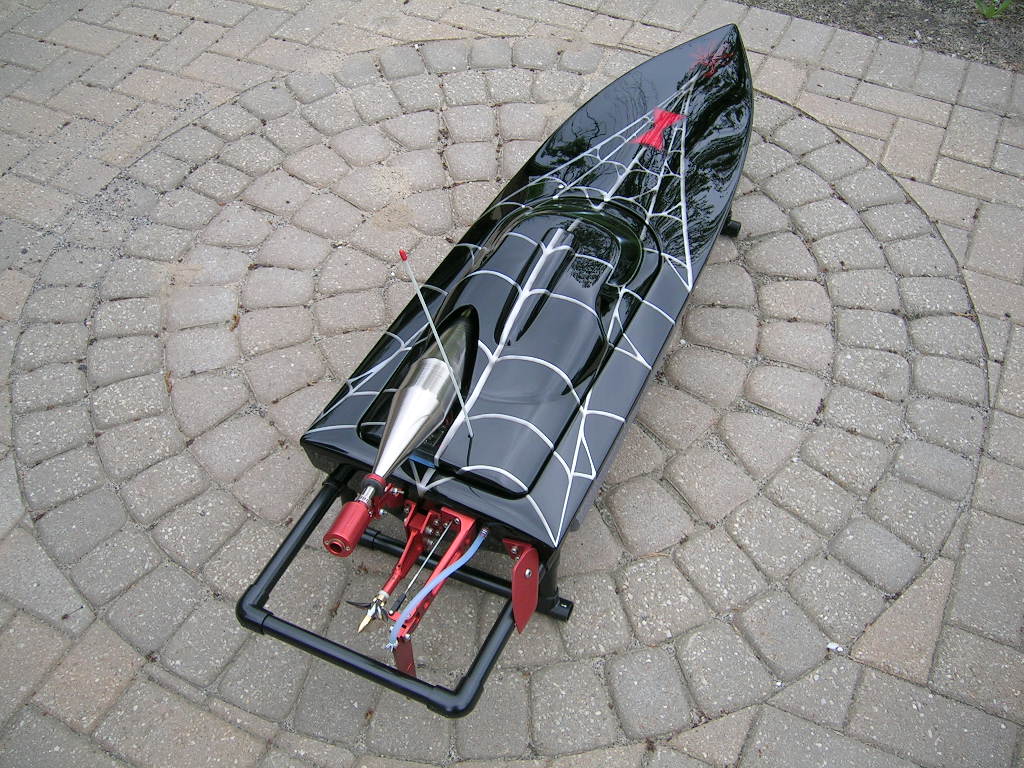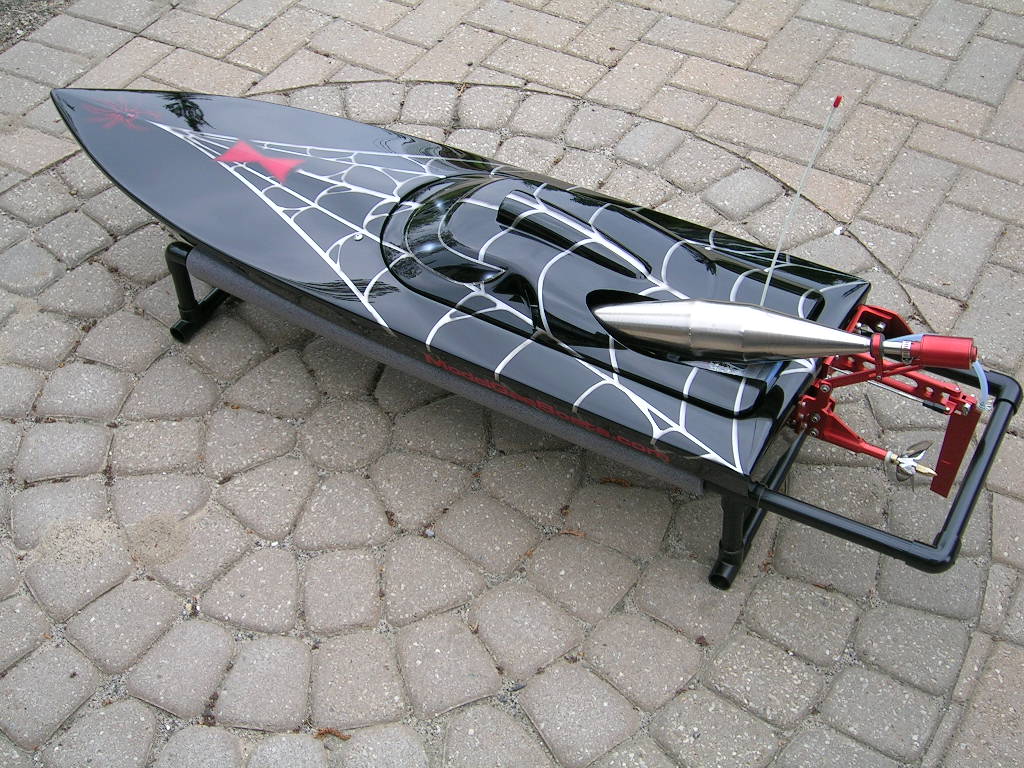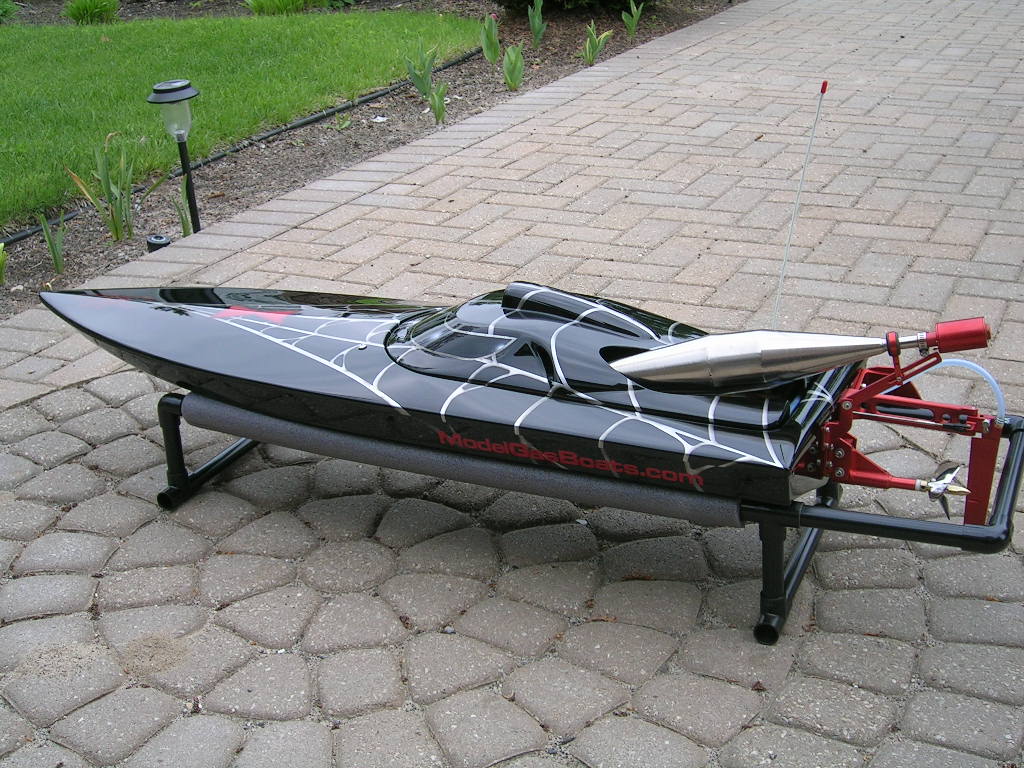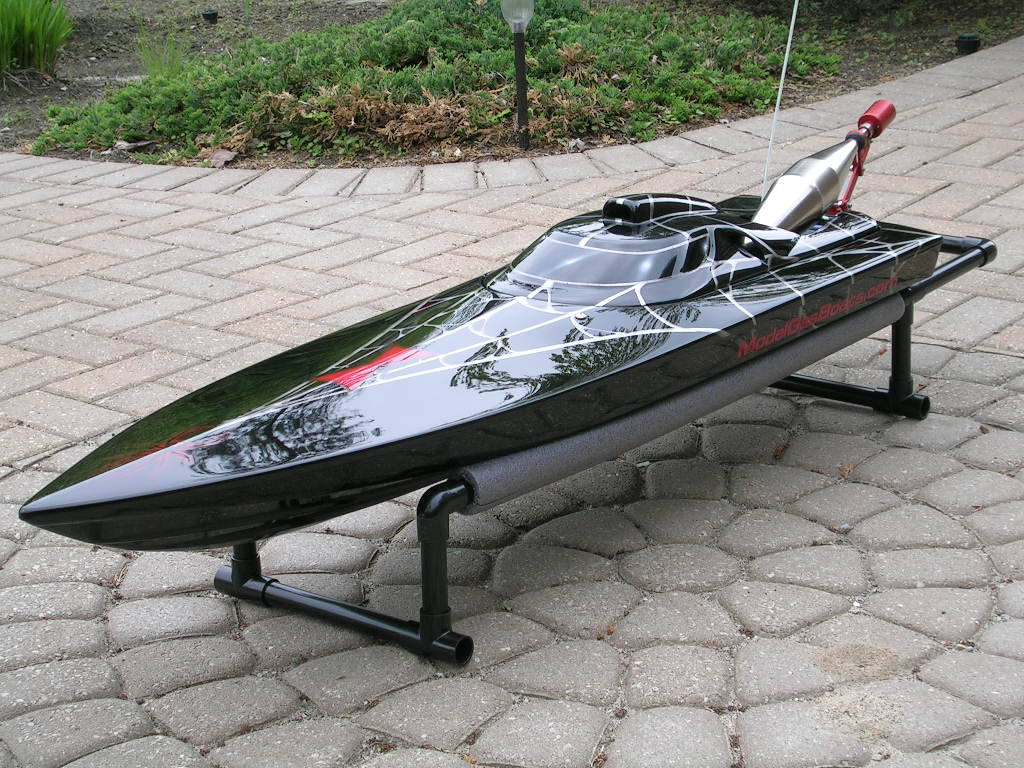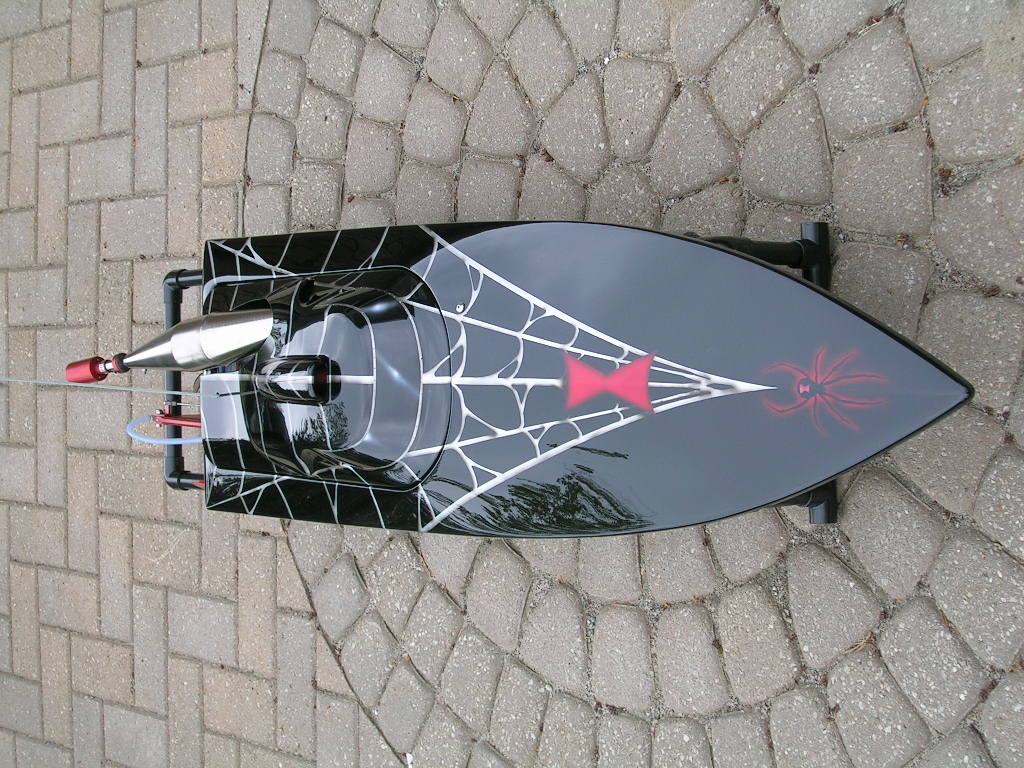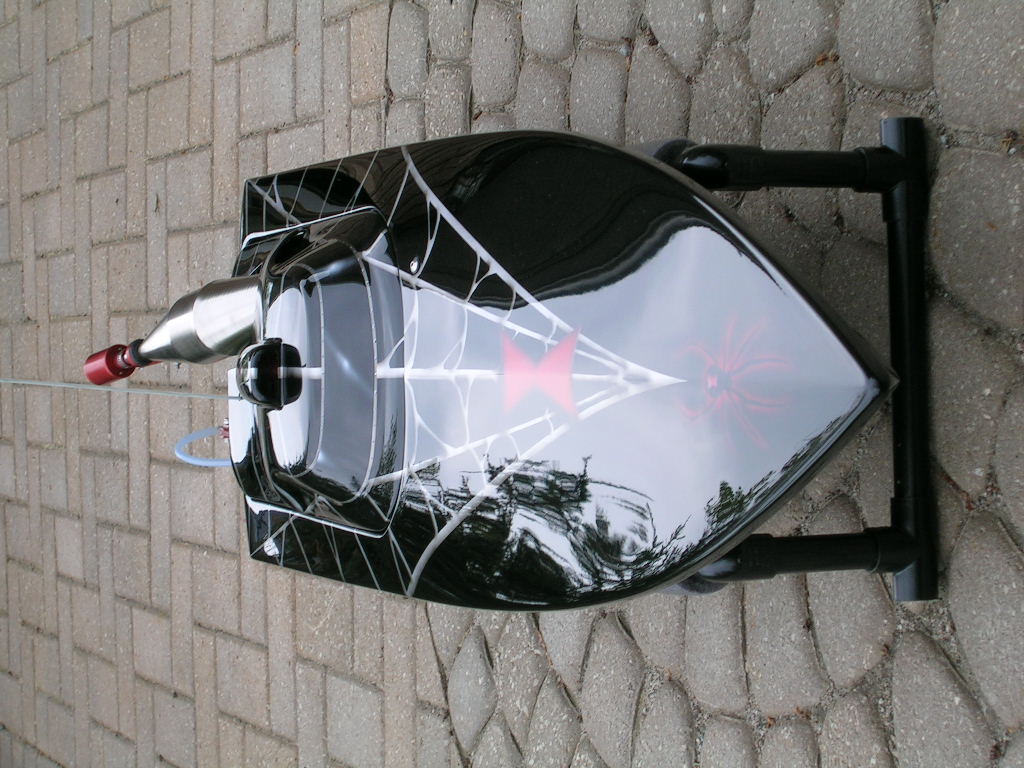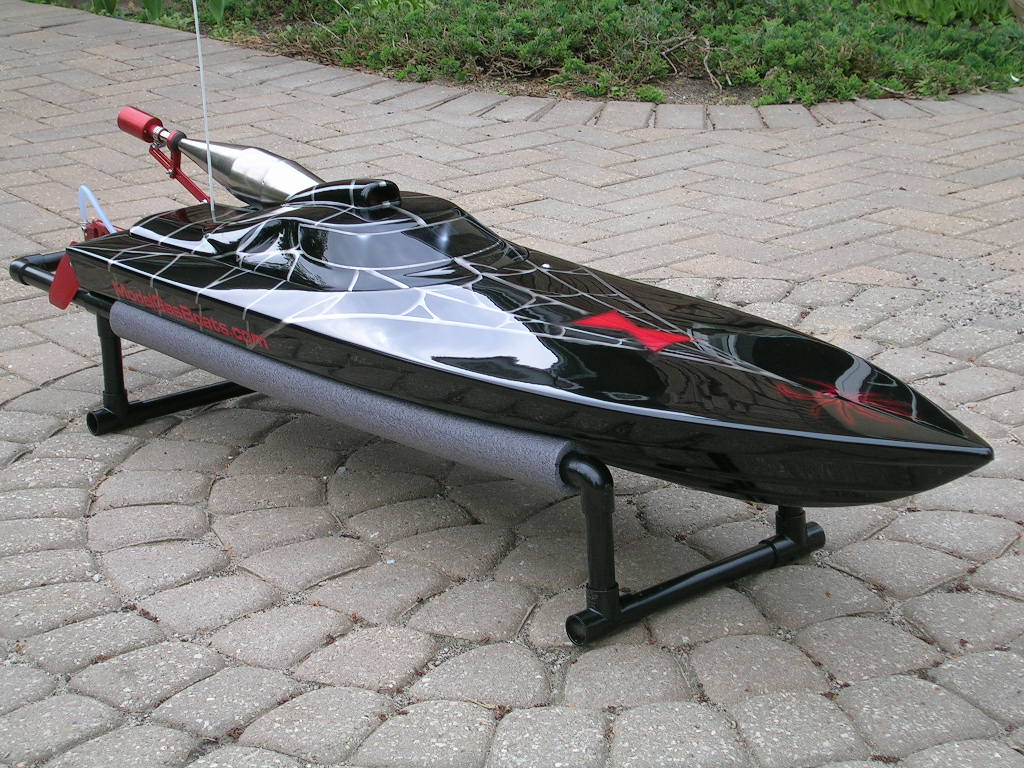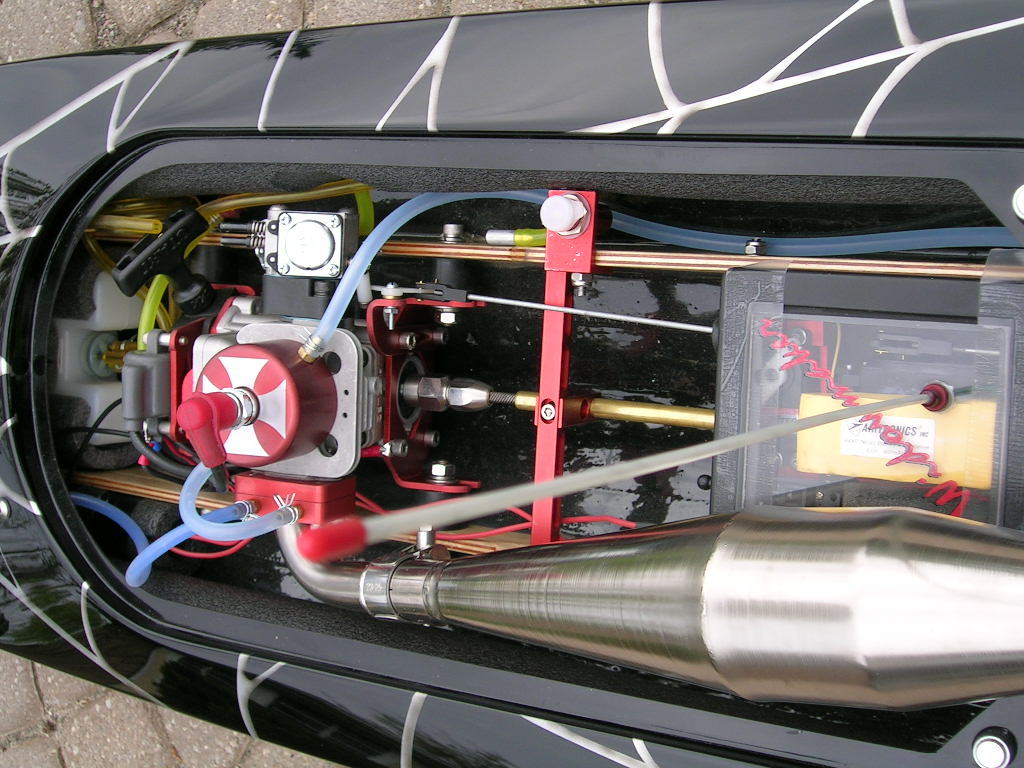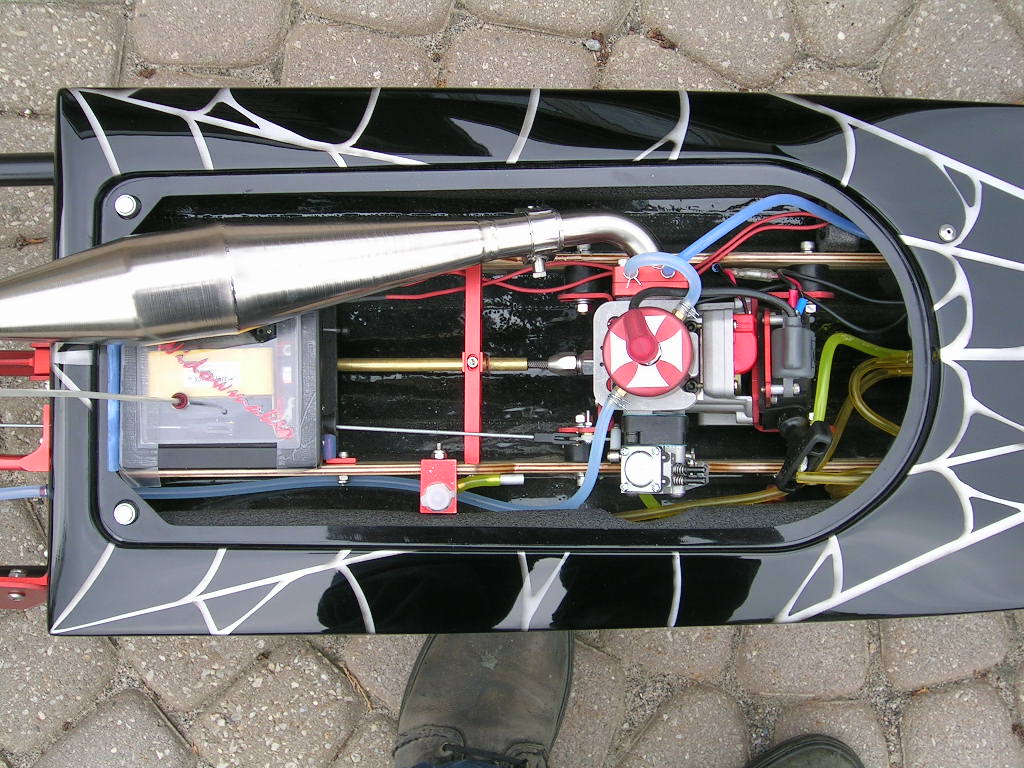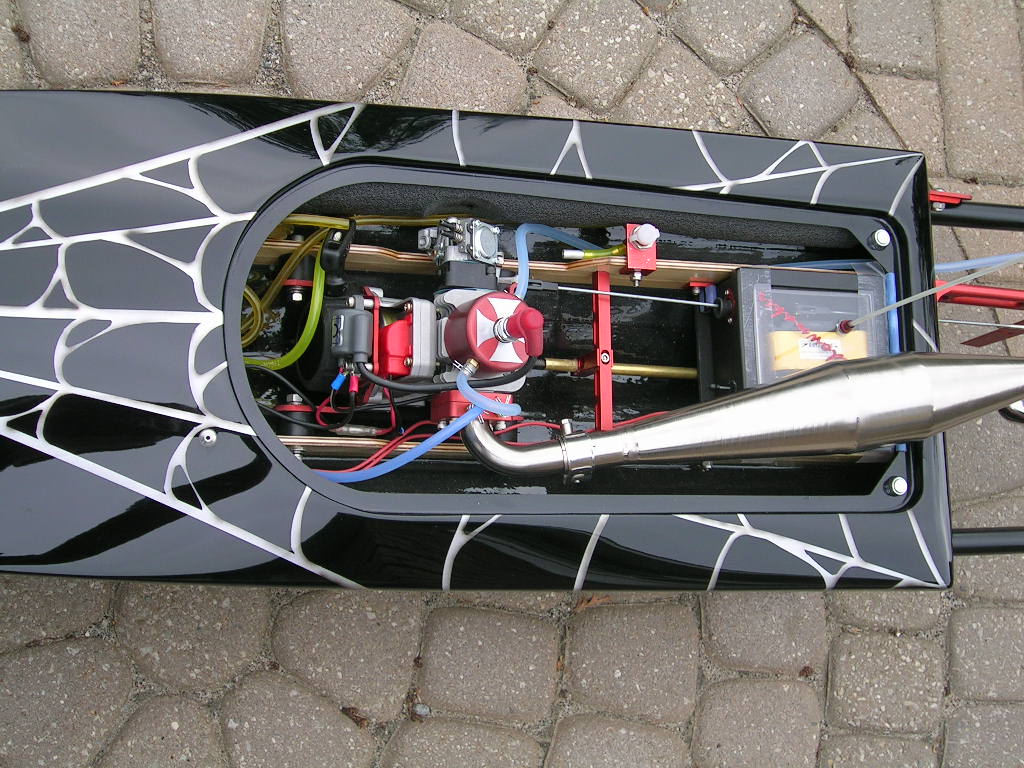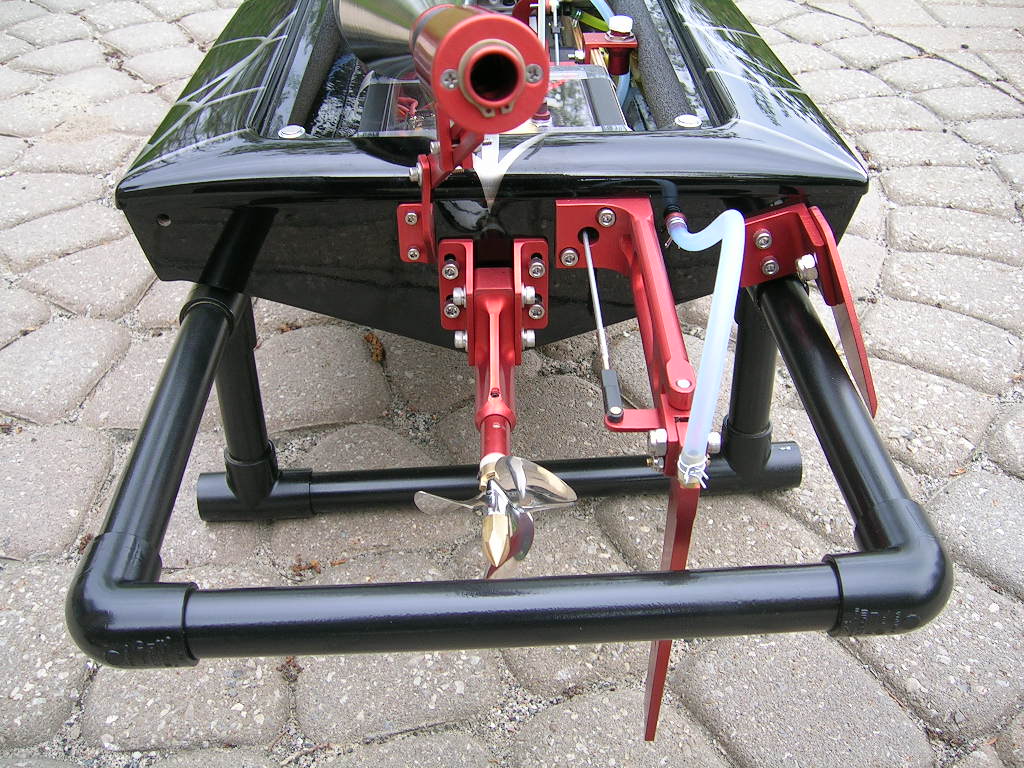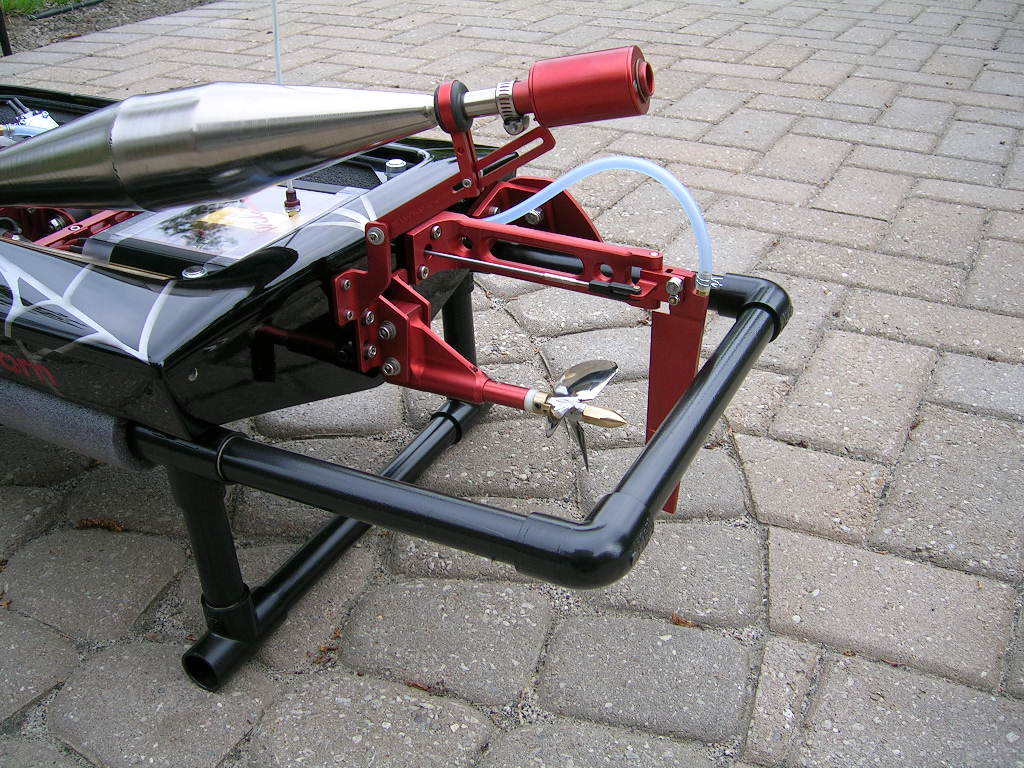 Scratch/Custom Builds ...