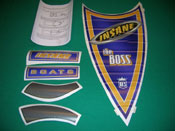 Dress up your boat quick and easy with these cool Boat Skins from Voodoo Props!
Deciding what color to paint your boat, or what graphics to put on it isn't always easy. Getting the finished product to look as great as you intended isn't always so easy either. Maybe you're like me and just don't like painting all that much. In any case, here is an easy alternative to painting or regular vinyl graphics. They are the Voodoo Boat Skins and they are available in different themes and colors  for many of the hulls on the market today. The skins are printed vinyl and are UV and fuel resistant.
The kit is delivered with an instruction sheet that explains how to apply them to your boat. I was worried that they would be difficult to apply correctly, especially the deck graphic in the mono kit I received since it is so big, but following the instructions made it a very easy task actually.
Boat Skin kit for Insane Mono.
*note the wrinkles were from shipping in a mailing tube. They were quite easy to work out before applying to the boat.
Test fitting on the boat.
More test fitting.
| | | |
| --- | --- | --- |
| | | |
| Deck skin prepped for installation following instructions. | First side peeled and backing removed. | Second side peeled and backing removed. |
Here are a few pictures of the installed skins...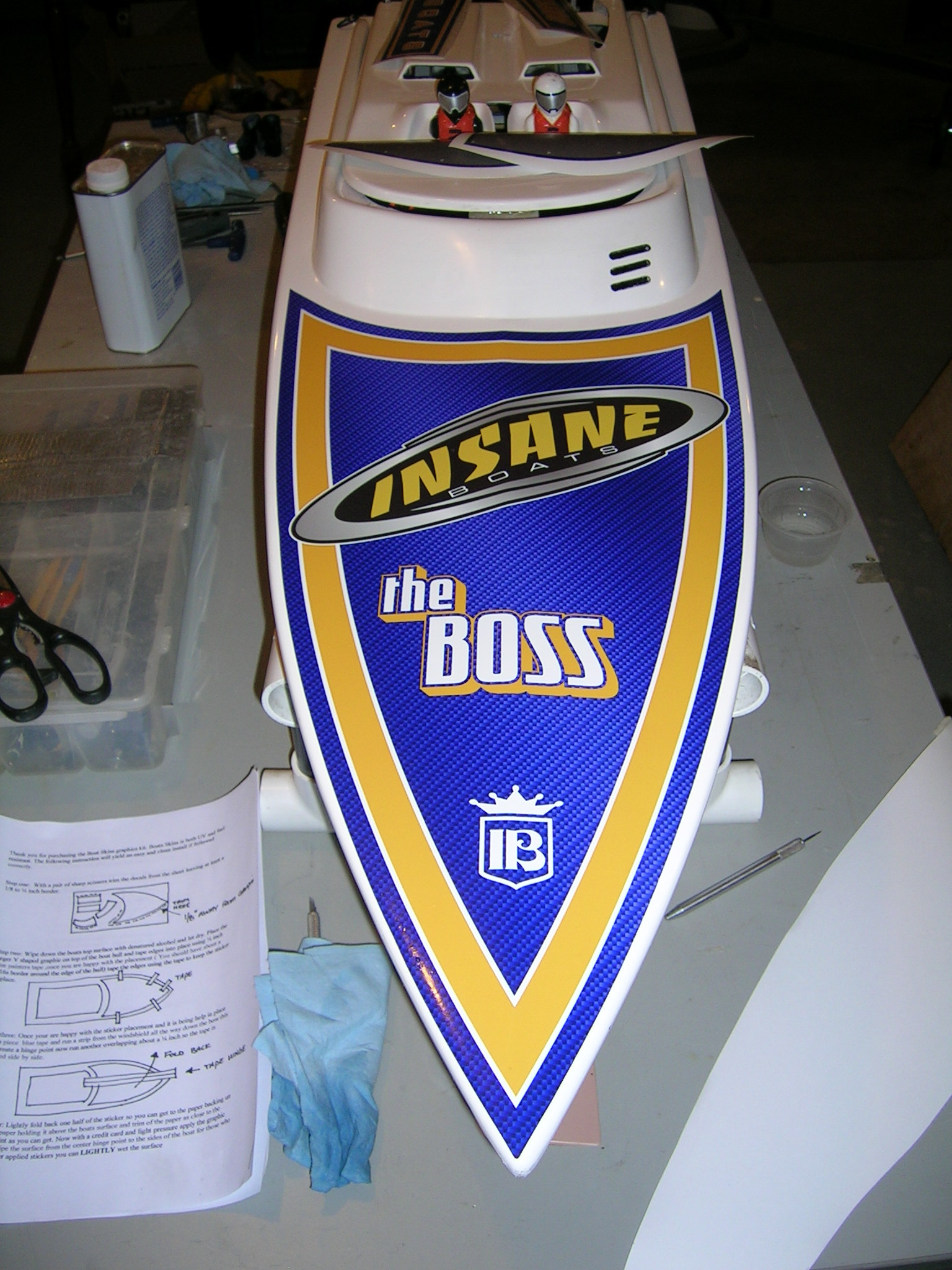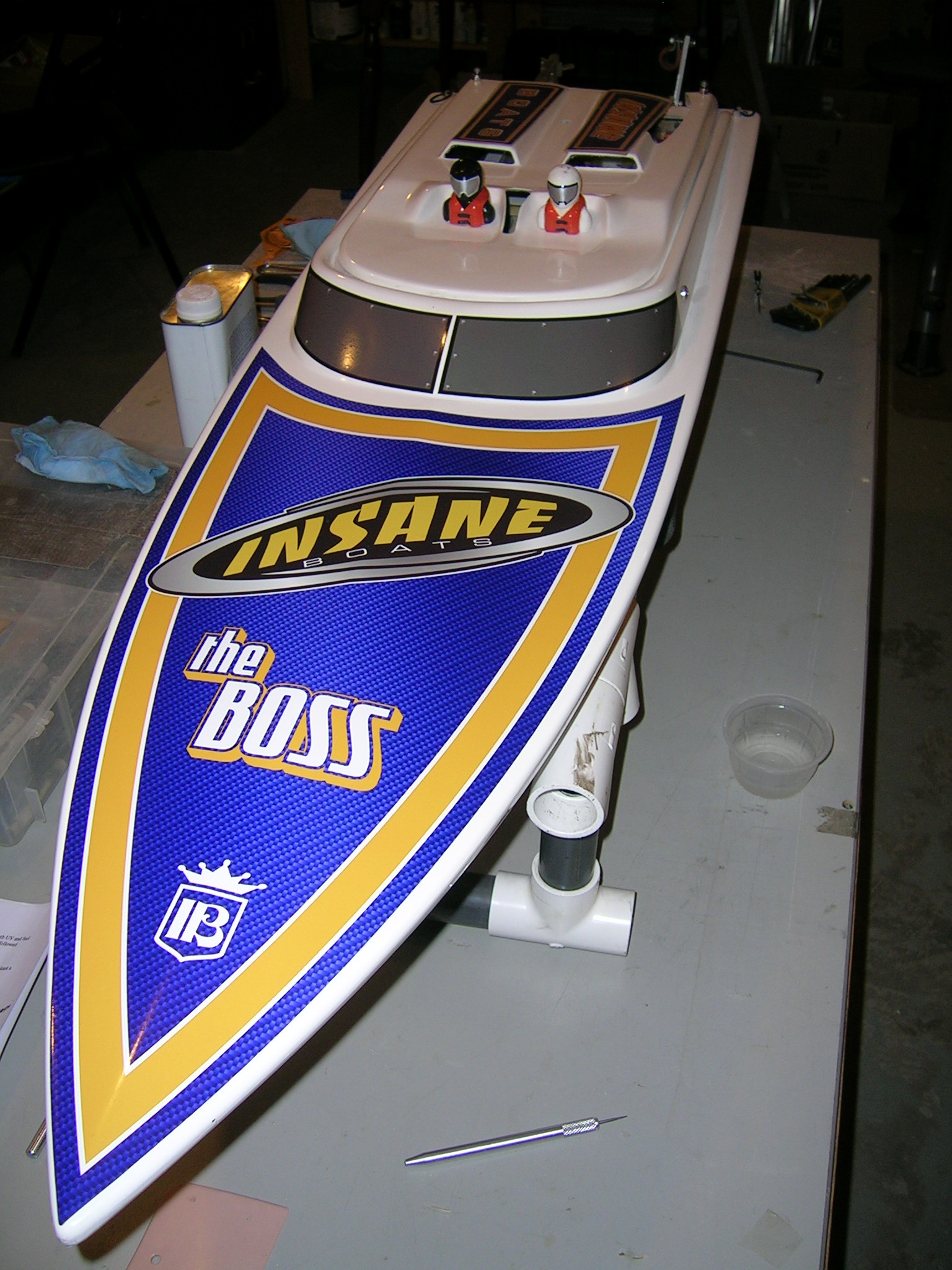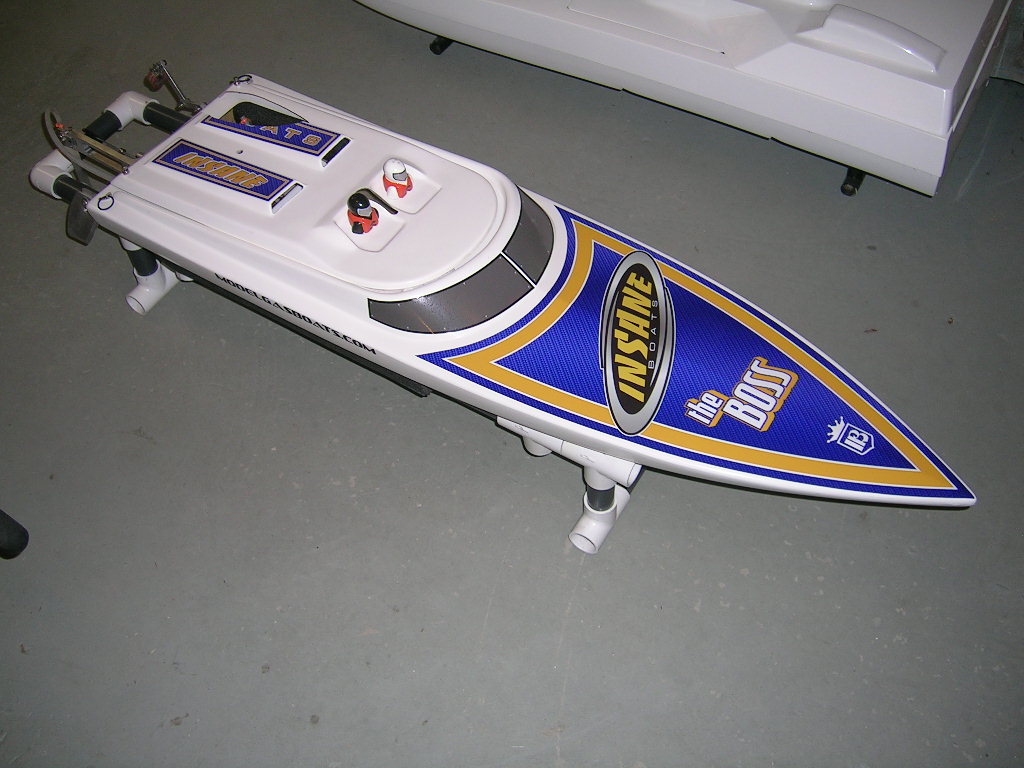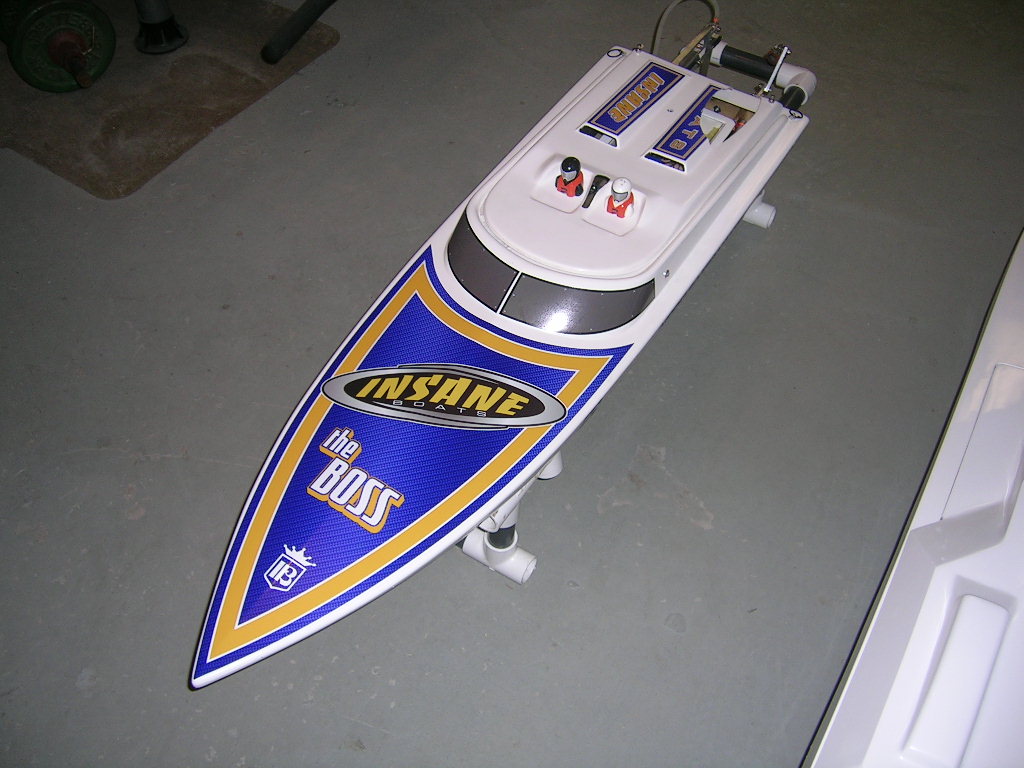 Below are a few other examples of skins that are available.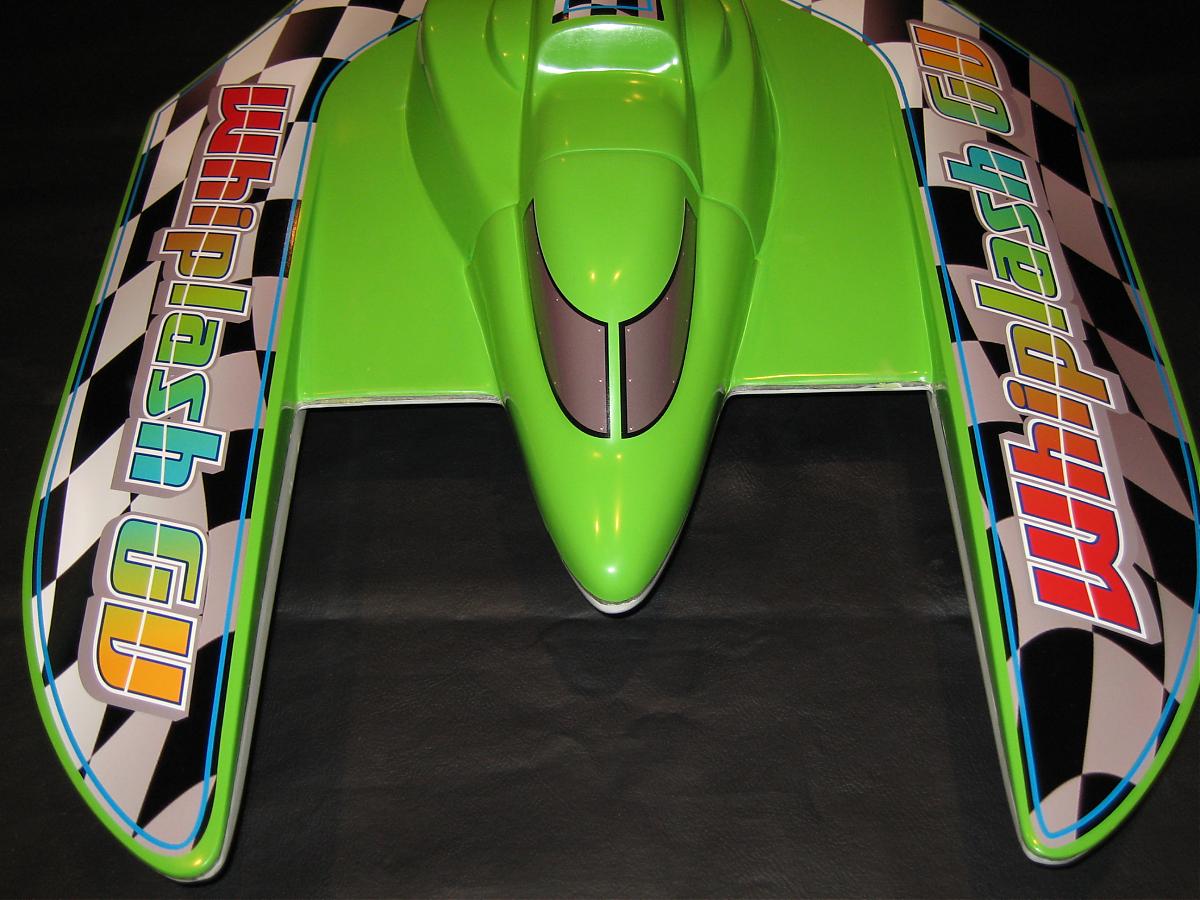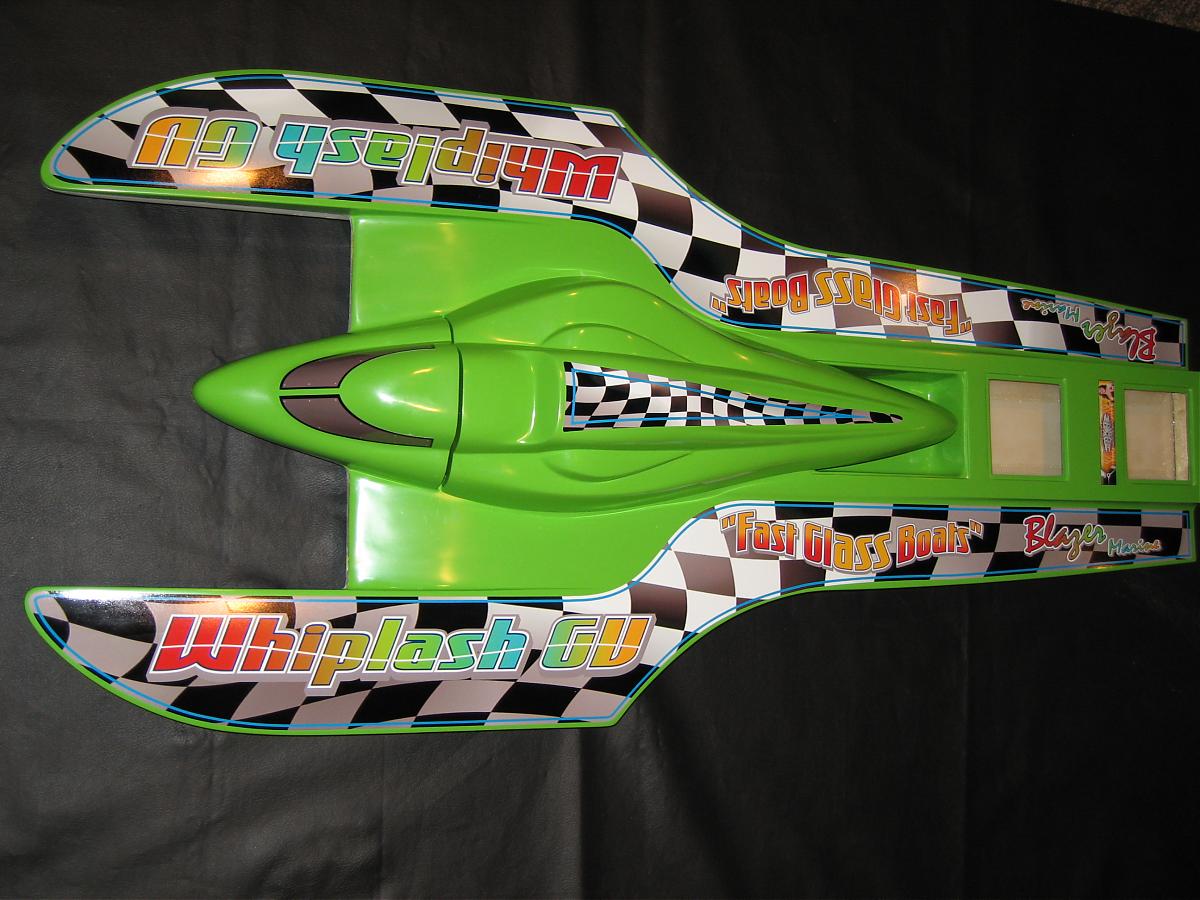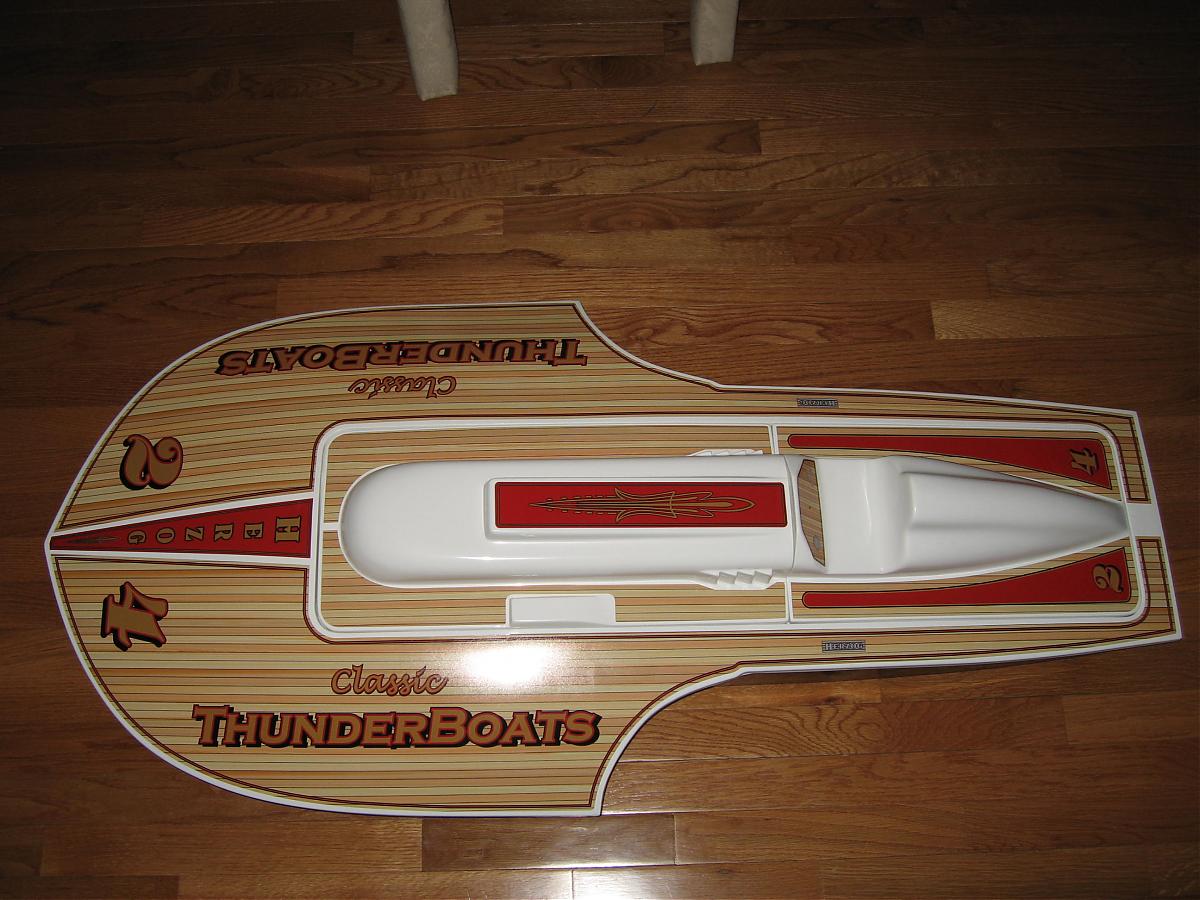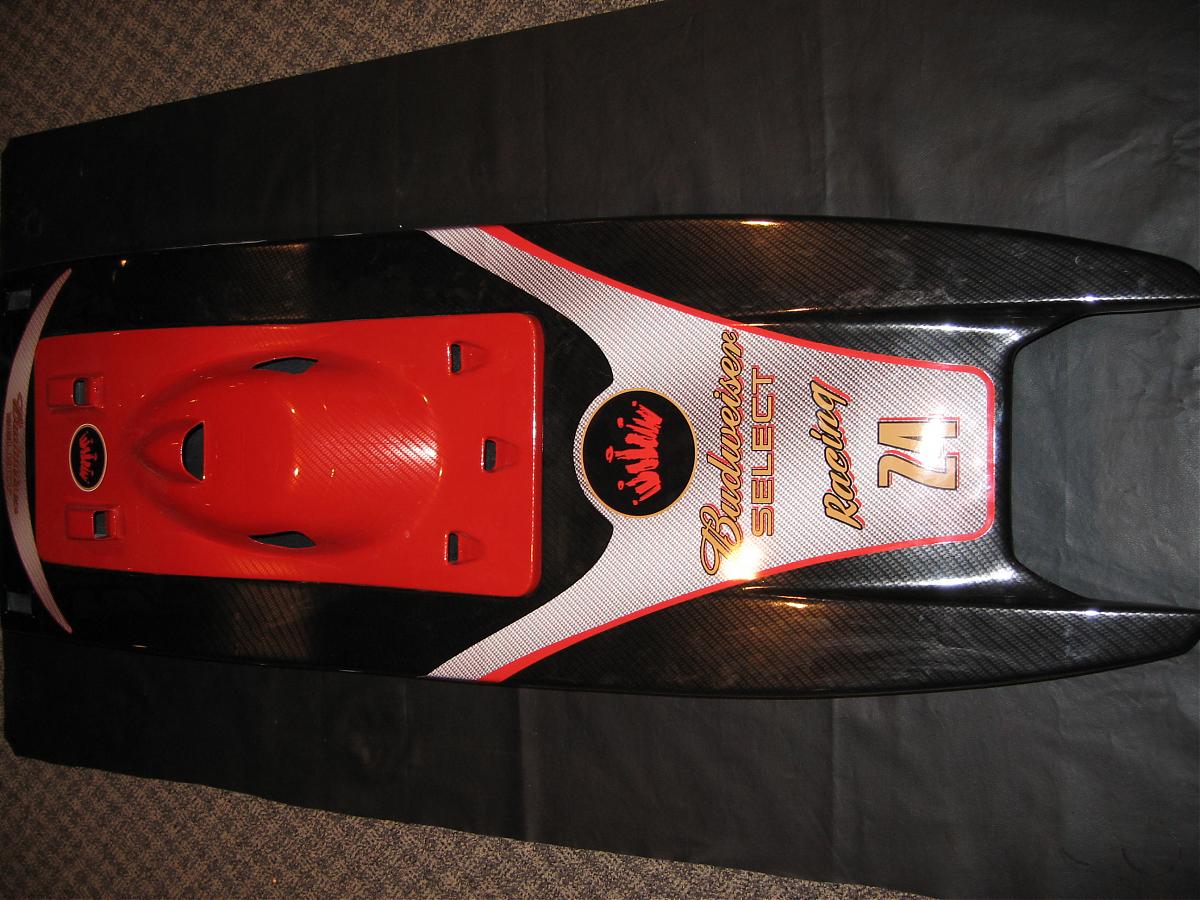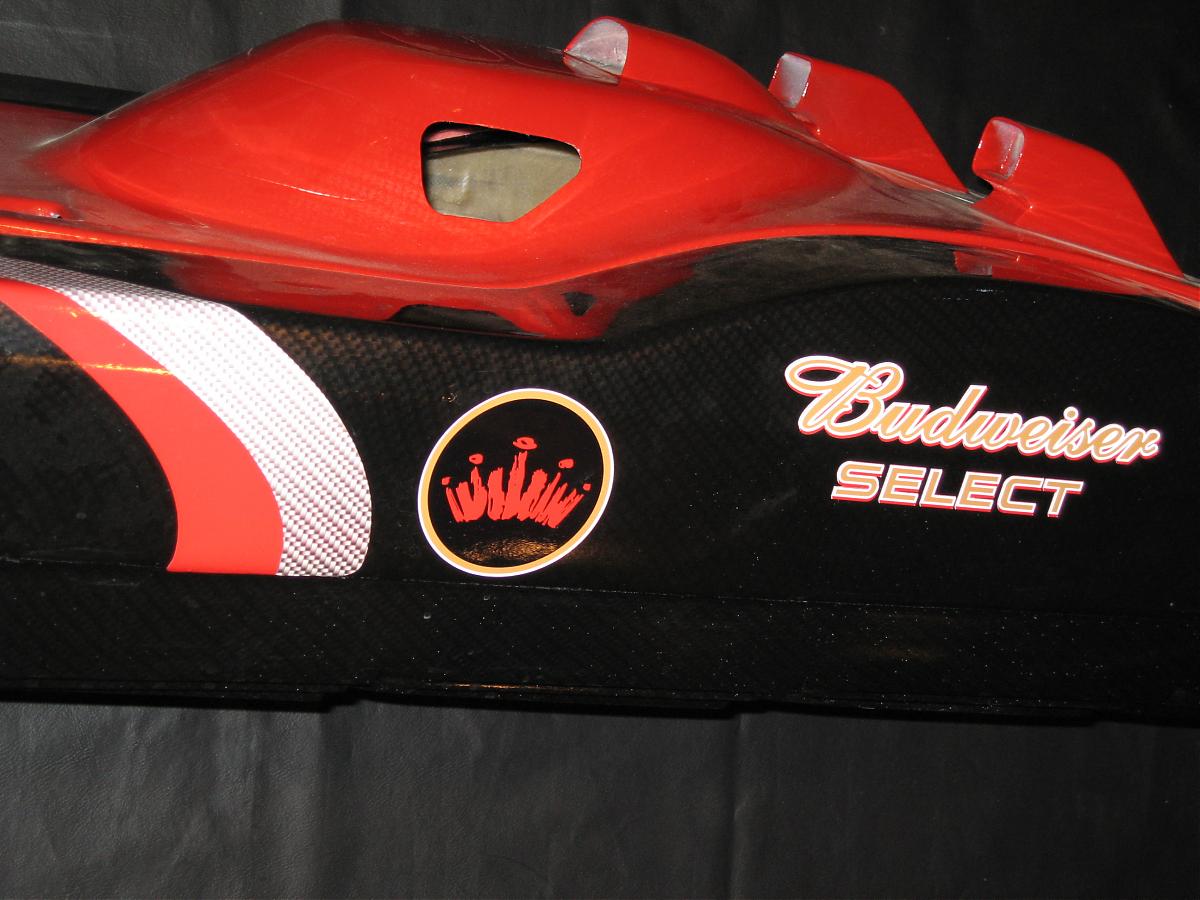 If you would like more information on the Voodoo Boat Skins, contact Gregg at Voodoo Props. These really are a fast and easy way to add beautiful graphics to your new boat or freshen up an old one.

Happy Boating!

Contact Information:Voodoo Props LLC
Gregg Kiehle
Tel: 586-707-4734
Website: www.voodooprops.com
Email:

This email address is being protected from spambots. You need JavaScript enabled to view it.

You can also get them here:

VansGraphics

Product Review Article...