Product Review Article...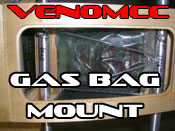 A very practical gas bag mounting system... by VenomCC





When I saw these posted on Jim's RC Boat Dock I just had to give them a try! I contacted Wayne Farrow (VenomCC) to get a couple Gas Bag Mounting Kits to try out.

The product is quite simple, but very effective. It consists of a main bar made of 6061-T6 aluminum and all stainless steel hardware including the mounting wire that holds the bag.

The kit is designed to be install in a boat with 5" stringer spacing, but can also be fairly easily modified to work in boats with less stringer spacing (such as was the case in my installation in a Warpath rigger with 4.5" spacing).

Its very simple to install the kit, but there are a few variations based on your setup/boat. For a complete set of instructions, CLICK HERE. (Adobe pdf file). Get Adobe free HERE if you don't have it.

Below are some pictures of my gas bag installation in the rigger. The bag had to be kept as short as possible to fit between the booms, and it's extremely important that it can not move around and rub against the boom bolts. Doing so would spell disaster in no time. This gas bag mount was the perfect solution!

I did have to modify the main bar to make it fit between the rigger sides. I turned the bar down 1/4" at each end on the lathe, drilled the holes in the ends deeper and re-threaded them. In all honesty , this would not be very difficult to do with basic shop tools also.

Another thing I changed is that I did not use the bolt/washer supplied to hold the bag, instead opting for a zip tie. This is simply because of the limited space and the way I'm rolling the bag's end. In any normal install I would have used the supplied hardware, it works great.

Here are the pics...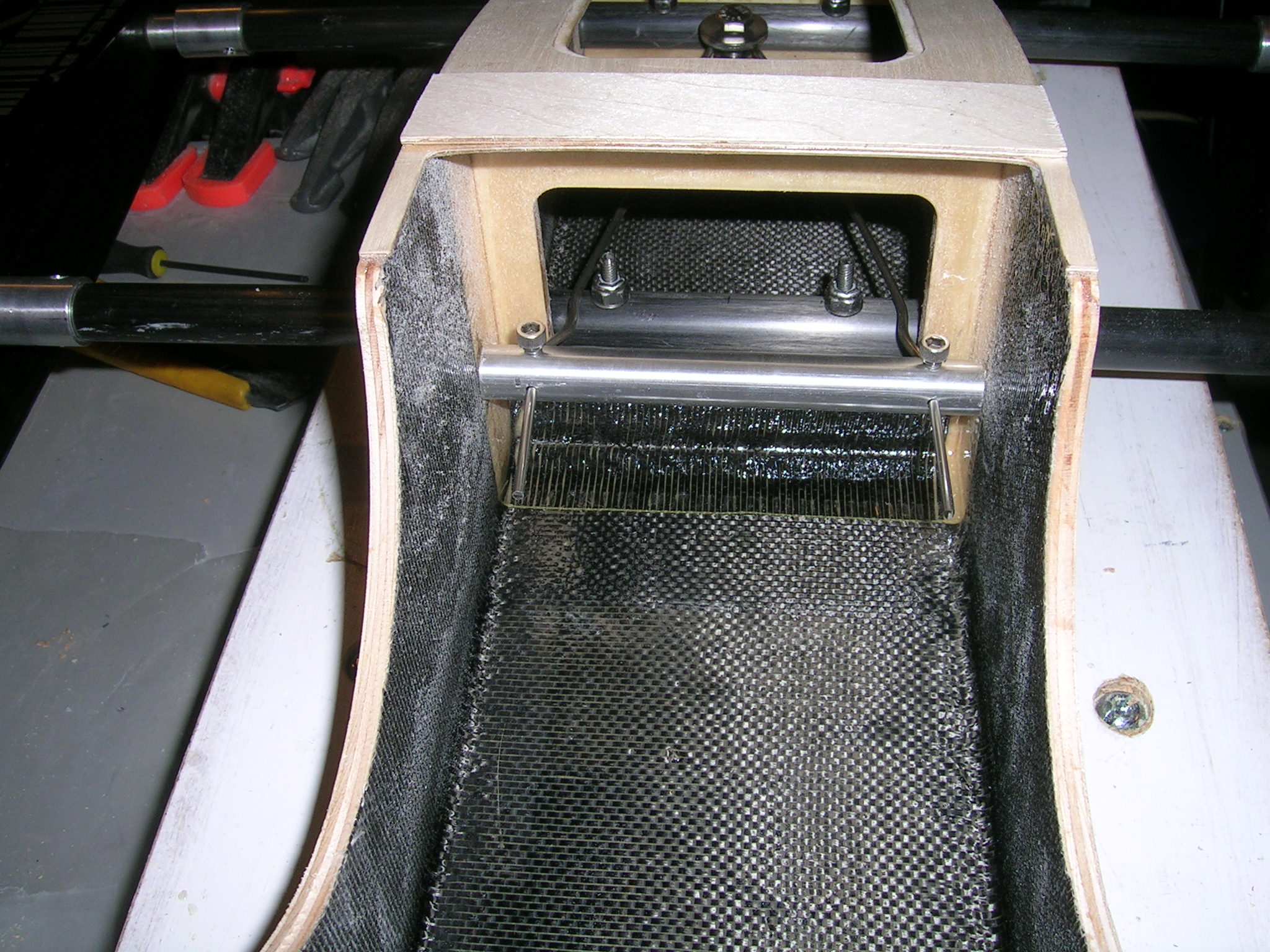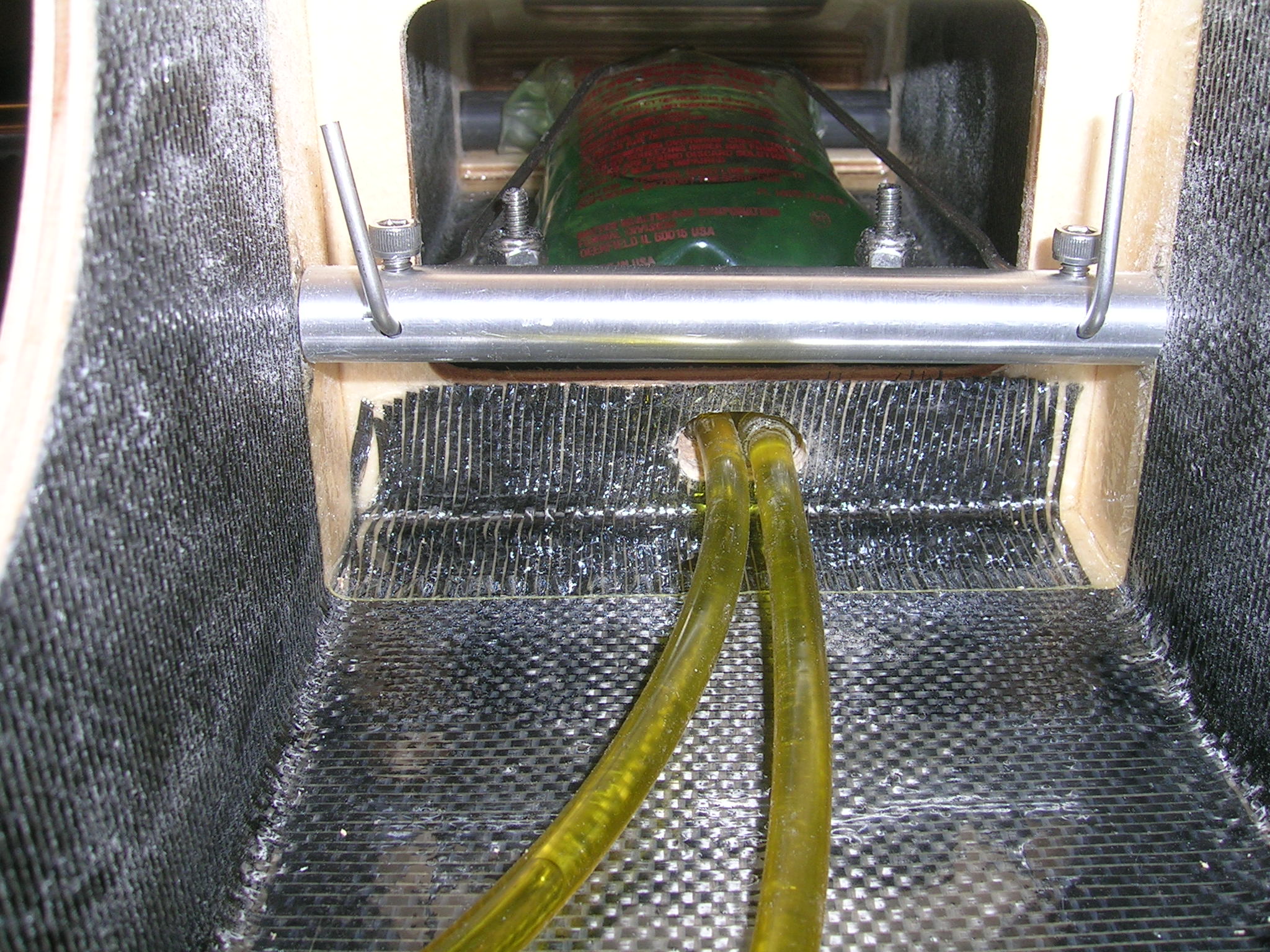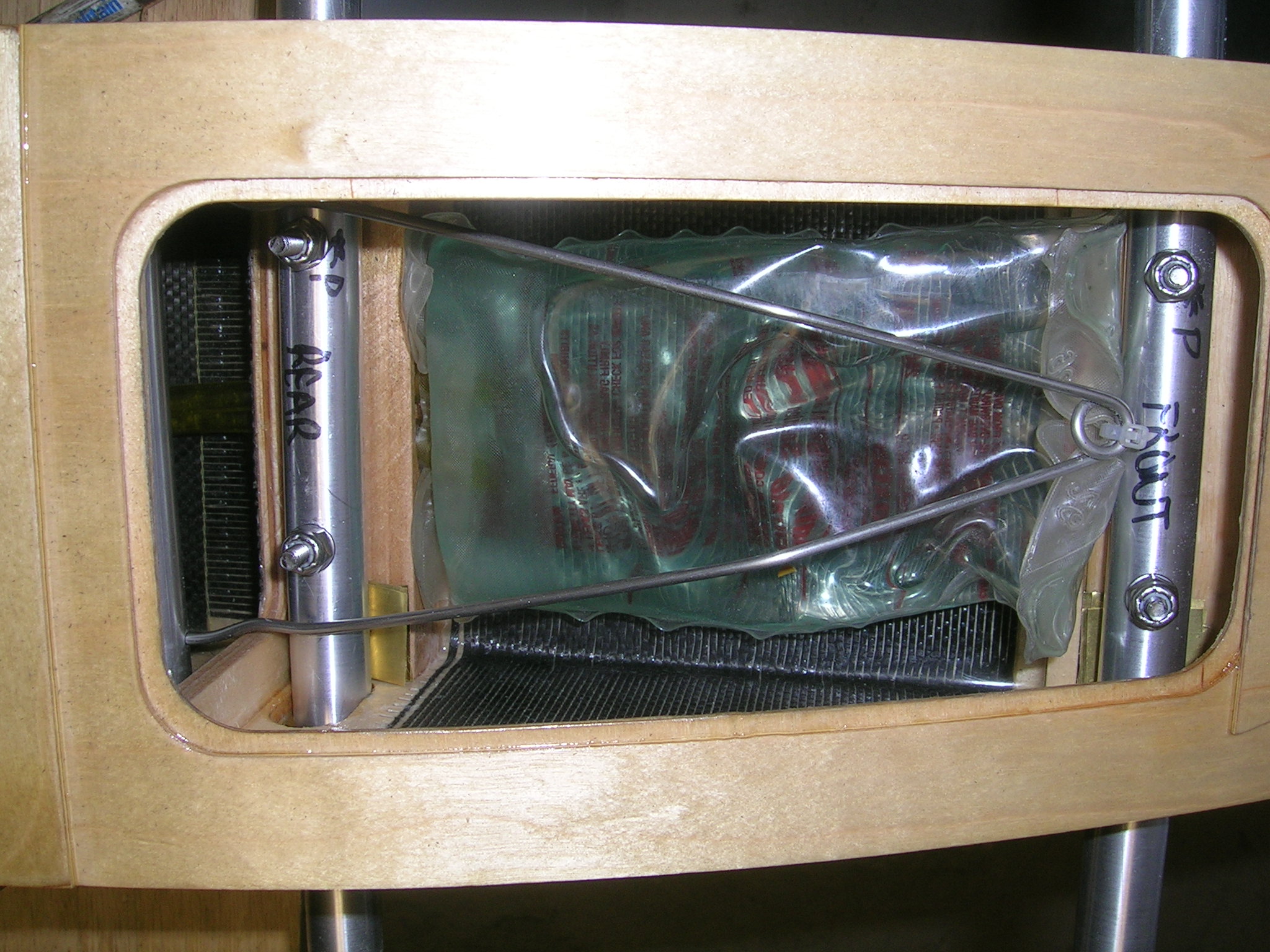 If you are not sure how to mount your gas bag in a boat, are having problems with it moving around, or simply want a nicer install, this is the ticket. It will also come in especially handy in boats where the gas bag is to be installed in very tight or restrained areas. A fine example of this would be installing a bag under the deck of a Cat hull. You attach the bag to the kit and push the kit into position which puts the bag exactly where you want it AND keeps it there!
If you haven't already done so, read the instruction manual linked above in this article... it will give you ideas of the possibilities.
At the time of writing this, the price of the kits are $19.95 each plus shipping. See VenomCC website below for up to date pricing and product info.
Great work VenomCC!
Contact/Product Info:
VenomCC Racing
Website: http://www.venomccracing.com