Product Review Article ...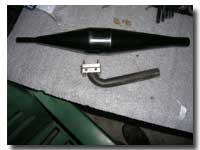 A hot new Steel Tuned Pipe from Needforspeed Hobbies...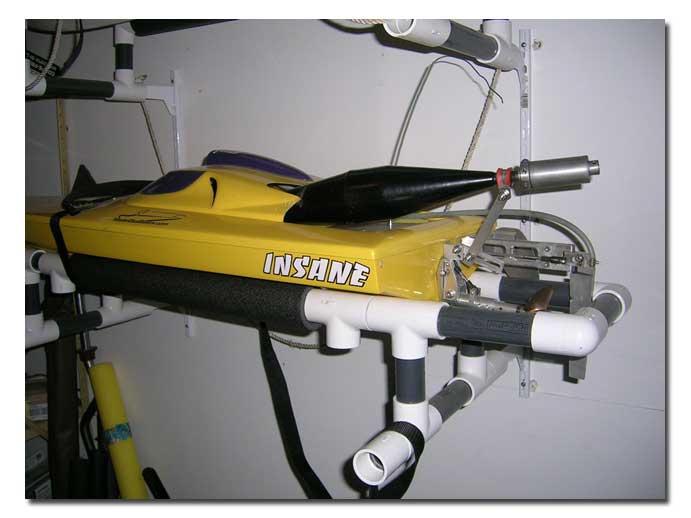 For some time now, Needforspeed Hobbies out of New Brunswick Canada have been known for their ability to supply steel headers in just about any shape and length. Their headers are the same O.D. as the aluminum headers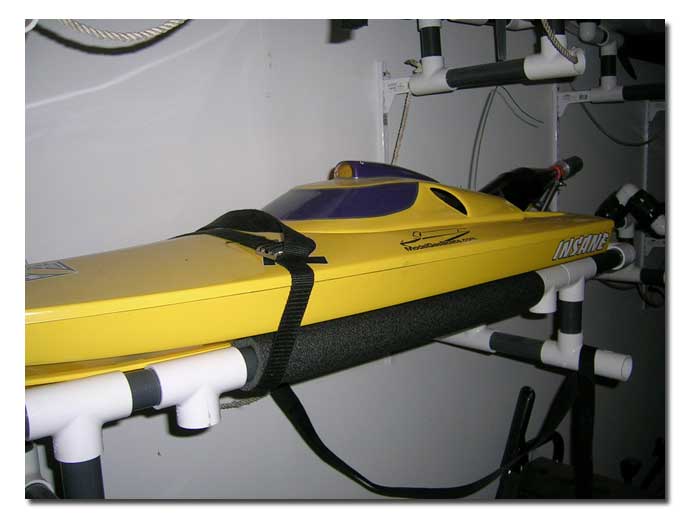 commonly found on the market, but because they are steel, they are much less sensitive to overheating conditions that can sometimes occur when your boat experiences water cooling problems. They will fit with most aluminum and steel pipes available out there.
Now, there is also a new tuned pipe to go with these great headers! The new performance pipe from Needforspeed Hobbies is great! I tested this new pipe in my Insane Mono, which had an aluminum tuned pipe in it before. I changed the pipe and header for the new NFS pipe and header. It was a near perfect swap, with very little adjustment required to get it to fit in the hull without trimming on the hatch (I will have to trim a little though, as there was a bit of rubbing as can be seen in the pics!). You can expect to have to trim in some cases, since the pipe is a bit bigger in diameter.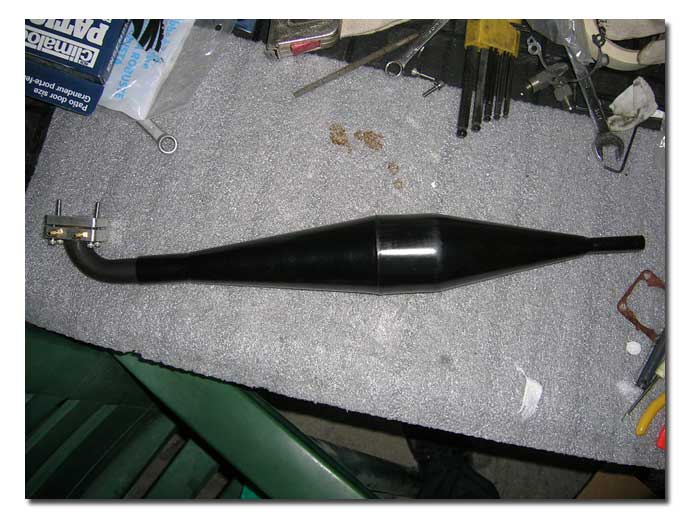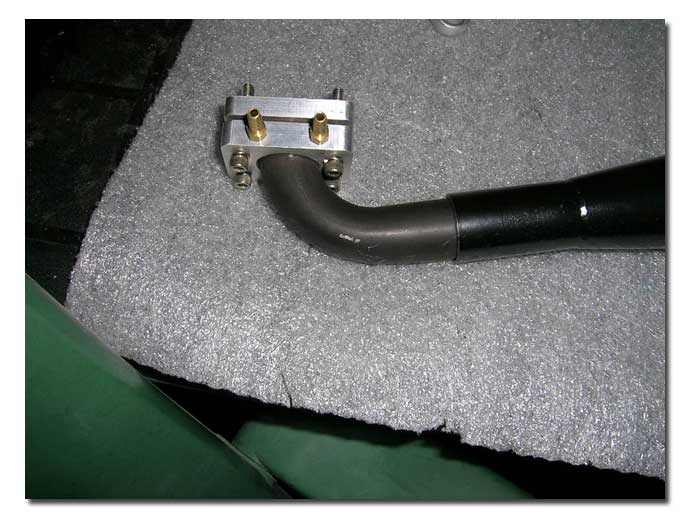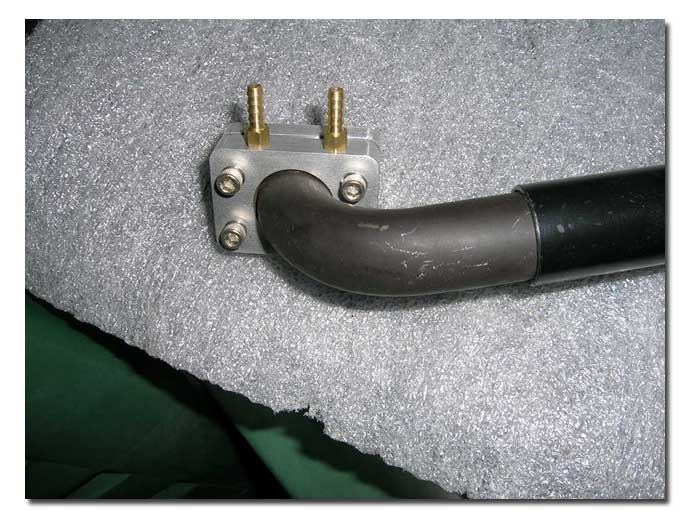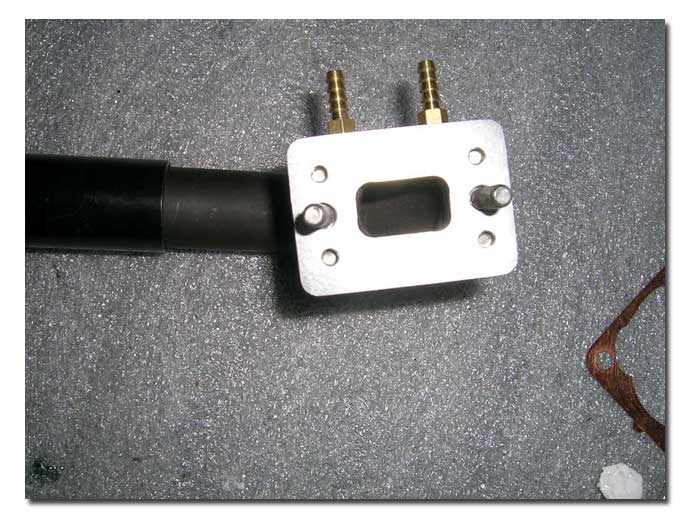 The performance was impressive, although I pretty much new what was to be expected from this pipe as I had been involved in the testing of the prototype. This pipe was designed using professional tuned pipe design software, and several prototypes were built and tested to arrive to this final production version. The cones for these pipes are all spun, not rolled so there is no weld lengthwise in the cones. It also has a 2 inch midsection for broader power band. This tuned pipe resembles the aluminum two inch band pipes but is a little bit bigger in diameter. The cone angles are different also. Carmen suggests using a hydraulic clamp to secure the pipe on the header, which is good advice, they work well. I also double slotted the part that fits over the header for a better grip. A good starting point for this tuned pipe on a 100 or 90 degree header, is about 12 inches from the face of the exhaust port to the beginning of the center band section...this of course measured following the centerline of the header and pipe. You can shorten or lengthen to tune the pipe to your particular engine, but in most cases you will run it shorter, not longer. Once you find the sweet spot, the header can be cut to limit the end protruding inside the pipe to only about 1/2 inch to 1 inch. Some people even weld the two together once they find the perfect setting for a motor; in that case the header does not have to protrude inside the pipe, since it will never be adjusted again. Having the header protrude as little as possible inside the chamber of the tuned pipe in theory makes for a better tuned pipe.
Some specifics on the pipe: The chamber itself is 17 inches long, the midsection diameter is 2.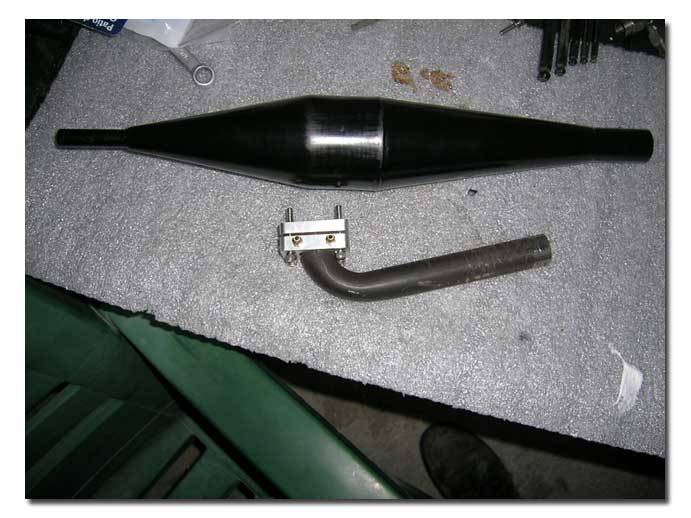 5 inches, and the stinger outside diameter is 0.5 inches. The header O.D. is 7/8 inch and they are delivered long enough for any application with this chamber, in fact you will most definitely have to cut it down, but that is a good thing. You don't want it too short to start with! The water cooled flange is machined of aluminum and is supplied with two Orings and all the stainless steel mounting bolts and washers. The pipe and header are finished in black paint, but ceramic coating is also available from Needforspeed Hobbies.
I did all my testing for this pipe using 90 and 100 degree headers, so I am not sure how it would perform with other header configurations. Contact Carmen Blois at NFS for more info if you need specific header setups. Carmen recommends the use of a T-Mod muffler with his tuned pipes. Be sure to specify that the stinger O.D. is 0.50" when ordering your T-Mod muffler.
Final words: this is a nice package and well worth it if you are looking for a high performance tuned pipe system for your boat! The complete set including chamber, header and water-cooled flange sells for $165.00 USD.
Happy boating!
Contact Information
Needforspeed Hobbies
Carmen Blois
21 Mills Lane
Sussex, NB
E4E 2G3
Canada
Tel: 506-433-5923
Website: www.needforspeedhobbies.com
Email:
This email address is being protected from spambots. You need JavaScript enabled to view it.