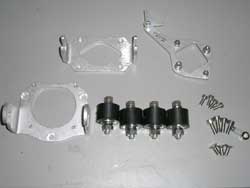 A look at the latest CC Racing Engines mounts for Zenoah and Quickdraw...
Choosing the right set of engine mounts for your boats is sometimes a difficult decision to make. There are many great mounts out there and unfortunately, there are some "not so good ones" also. I for one have all my boats setup with the same types of mounts, so swapping engines from one boat to another is quite easy. I have tried many types of mounts and in the end I think the CC Racing Engines mounts have all the little "extras" that make them the best available on the market.
For example: The front and back plates are made of thicker aluminum than most other mounts out there. At approximately 0.158" thick, they will not break nor will the pull starter screws strip if installed correctly. For anyone wanting to upgrade, these mounts will bolt directly into a boat that currently has "Hypertorque" style mounts currently sold by many manufacturers. They are a drop in replacement.
*Note: they are NOT direct replacements for the composite mounts or similar... although easy to do, relocating 2 of the rubber isolators will be required if upgrading from the composites to these.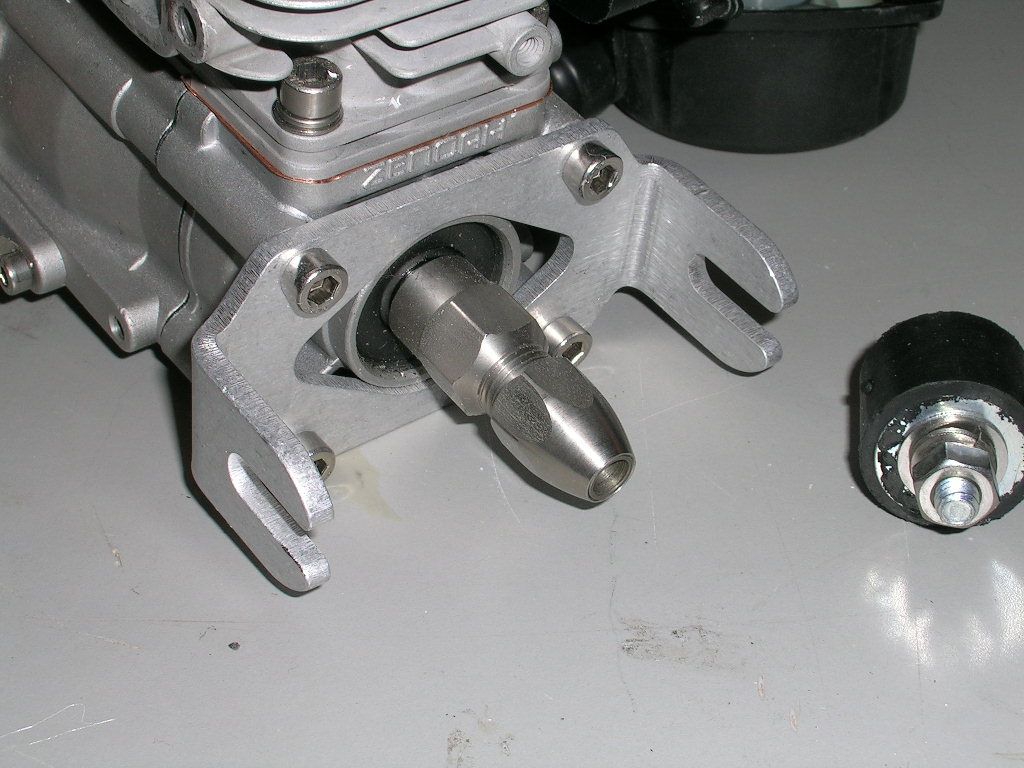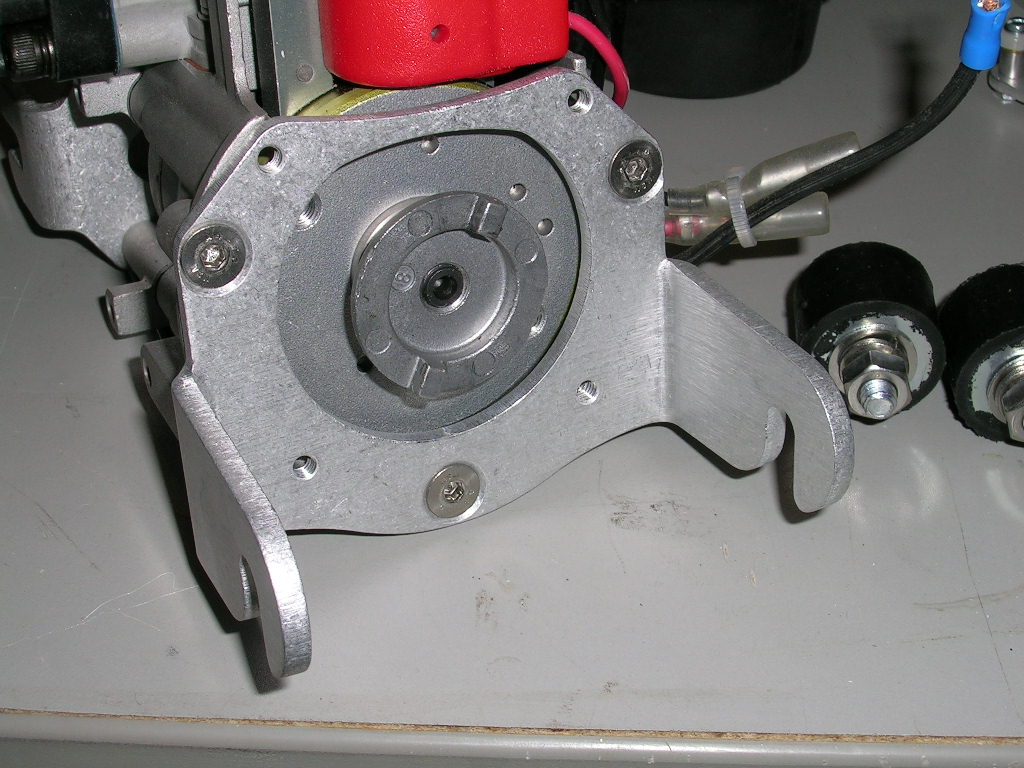 The coil bracket has been redesigned to locate the coil on the side of the engine, close to the stock location yet allowing the engine to sit lower in a hull. Also, the new coil bracket ensures excellent grounding of the coil to the engine. Another nice feature about this new bracket is that it incorporates the throttle bellcrank assembly. The placement has been changed slightly giving better throttle movement and clearing the carburetor's isolator block so no trimming is required.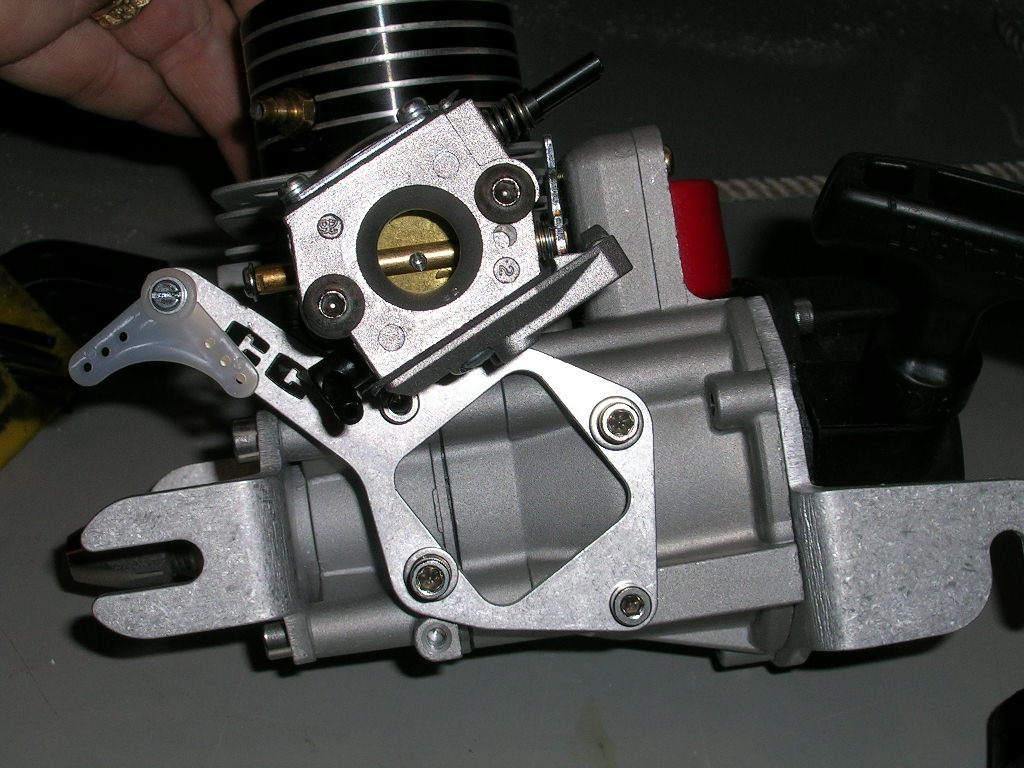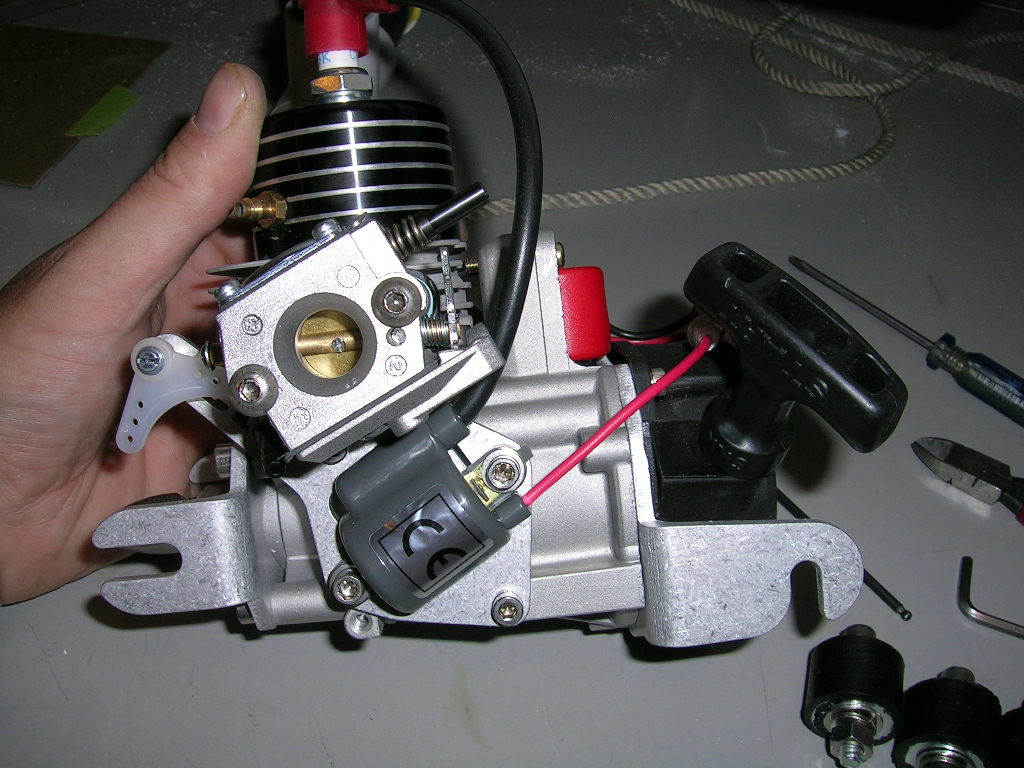 Here are a few pics of the mounts as you will receive them. The kit includes front and back plates, coil relocating bracket with throttle bellcrank, rubber isolators along with all the necessary nuts and bolts, all of which are stainless steel.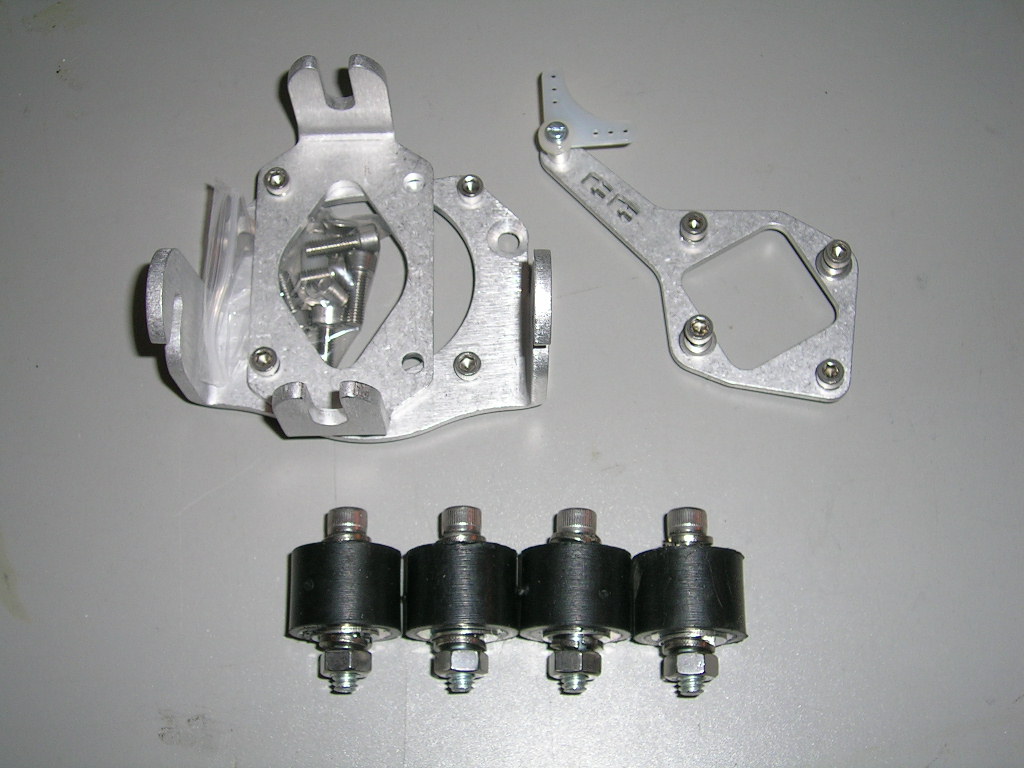 These mounts are very strong and very functional. Simply loosen the four 7/16" nuts on the rubber isolators and the engine comes right out. Of course you have to detach your throttle linkage, gas line and drive cable if using collet drive but that applies for all types of mounts. The rubber isolators stay mounted on the rails in the hull, so basically, to use the same engine in several boats all you need to purchase for other hulls are the rubber isolators. The mounts are designed to fit between standard 5" rails and are also available in "drop mount" version for Vee bottom hulls. CC Racing Engines have also developped an engine mount kit for the Sikk/CY engines that will allow them to have the same footprint as the Zenoah/Quickdraw mounts, making all these engines interchangeable in hulls equiped with the CC Racing Engines mounts!


You can see them all on the

CC Racing Engines website

.

Contact Information:

CC Racing Engines

Carlo Catalanotto

Phone: (504) 305-5005

This email address is being protected from spambots. You need JavaScript enabled to view it.

Product Review Article...