Product Review Article...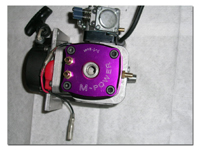 A custom CNC machined and anodized water jacket for your Zenoah engine...give it that custom look!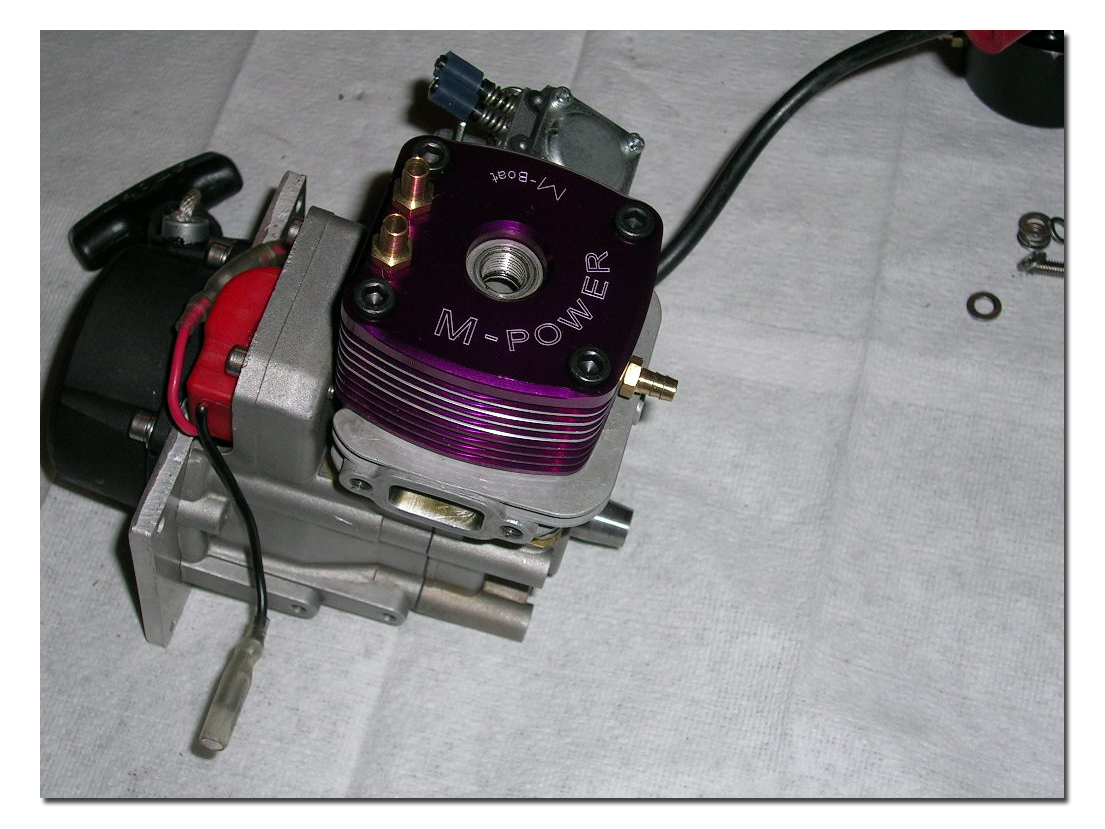 Although the stock cooling jackets supplied with Zenoah marine engines work just fine, some boaters want to give their engines a more custom look. This is where the new M-Boat water jacket comes in!
The water jacket is made of machined aluminum and is available in different anodize colors. The one pictured here is the purple anodize finish. The machine work and anodizing are second to none...it is just beautiful!
The kit comes complete with all mounting hardware and water fittings.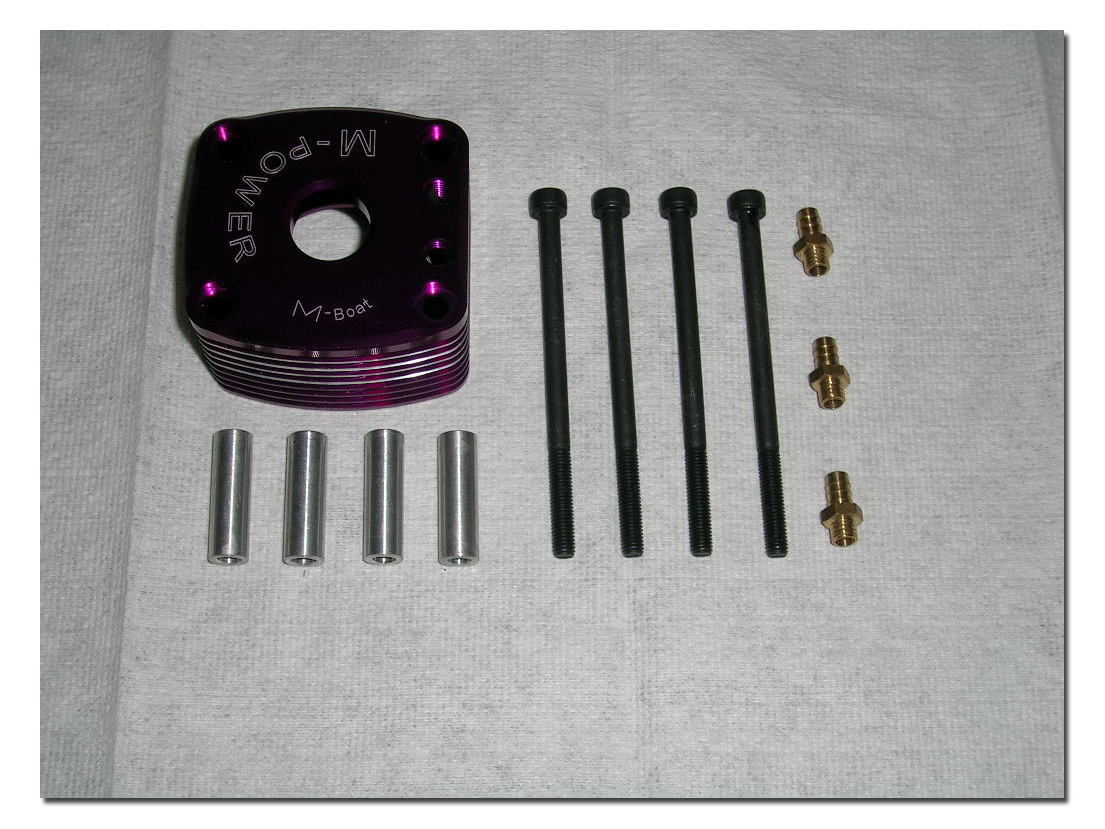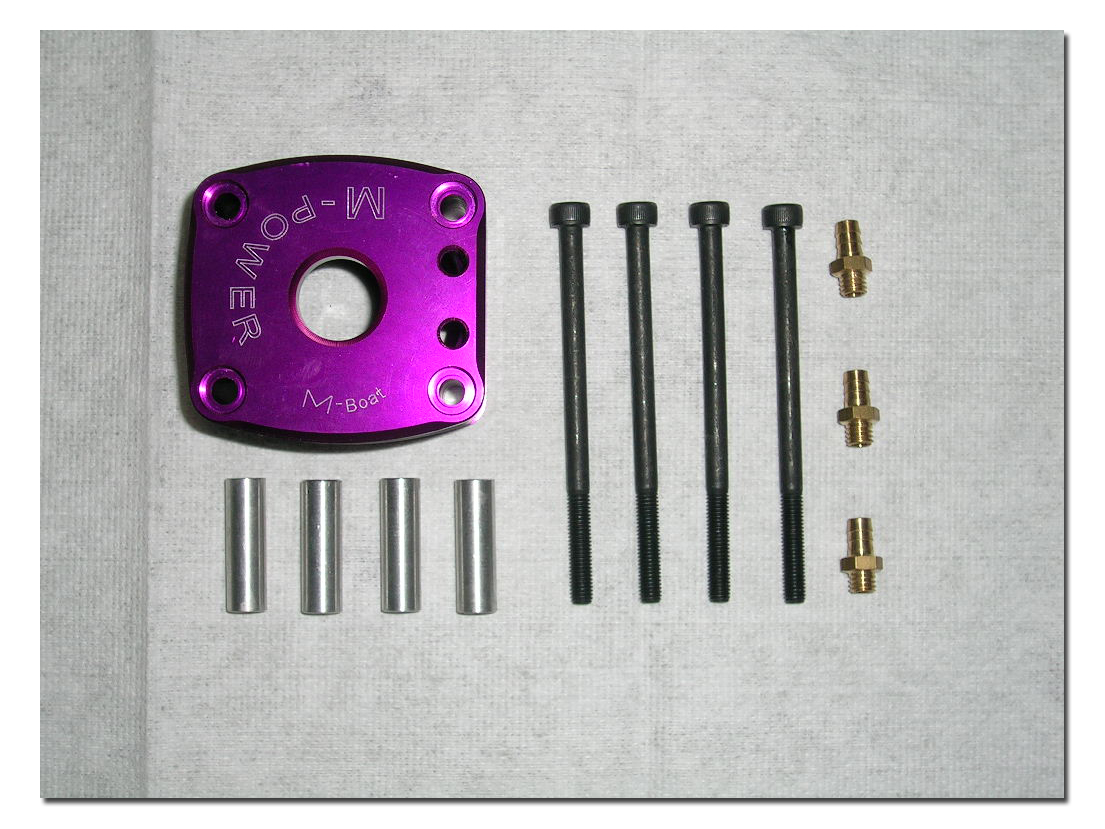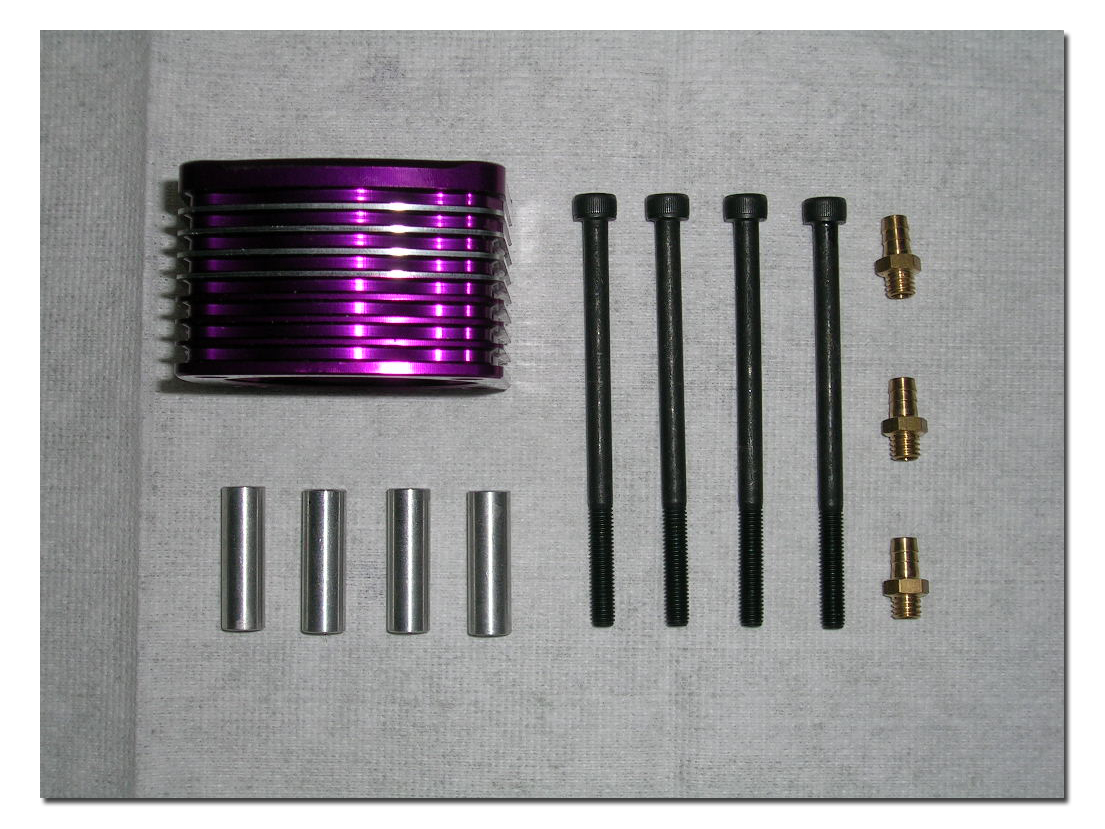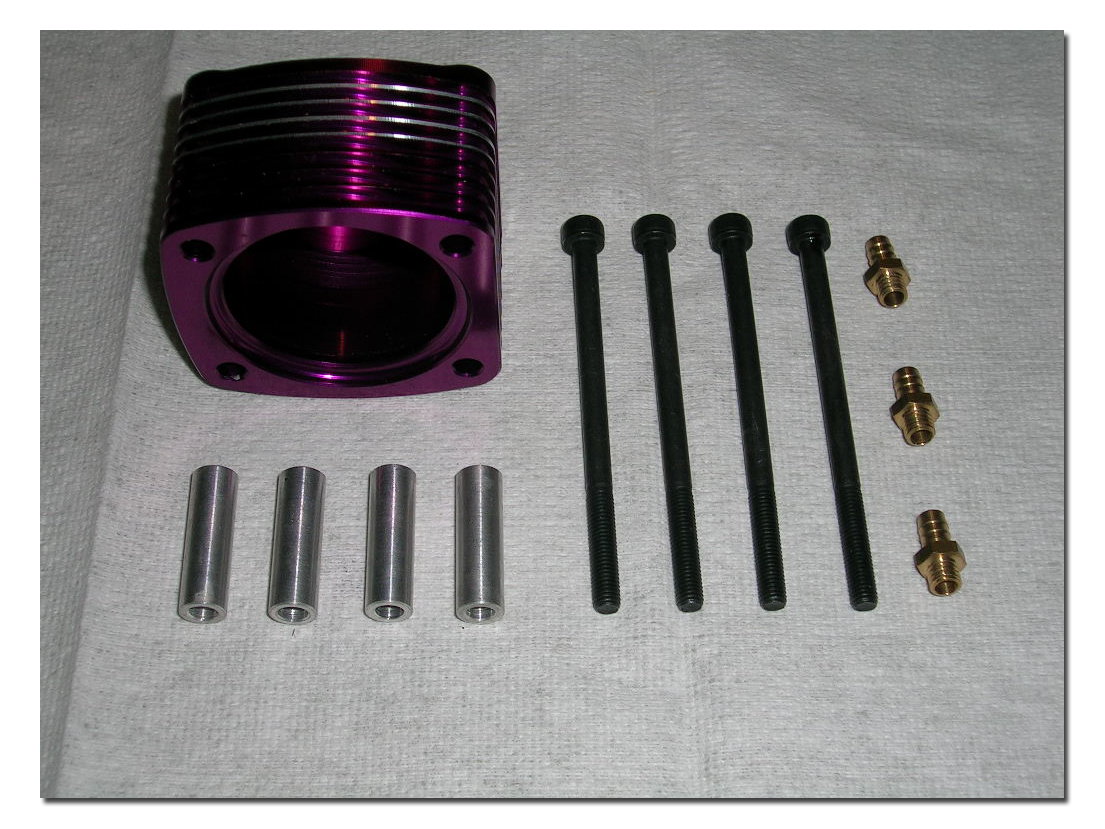 To install this water jacket, you will first need to remove the stock water jacket from your motor. Next you will have to remove the four bolts holding the cylinder to the base. Yes, that is correct, the cylinder will now be held in place by the same bolts that hold the M-Boat water jacket in place!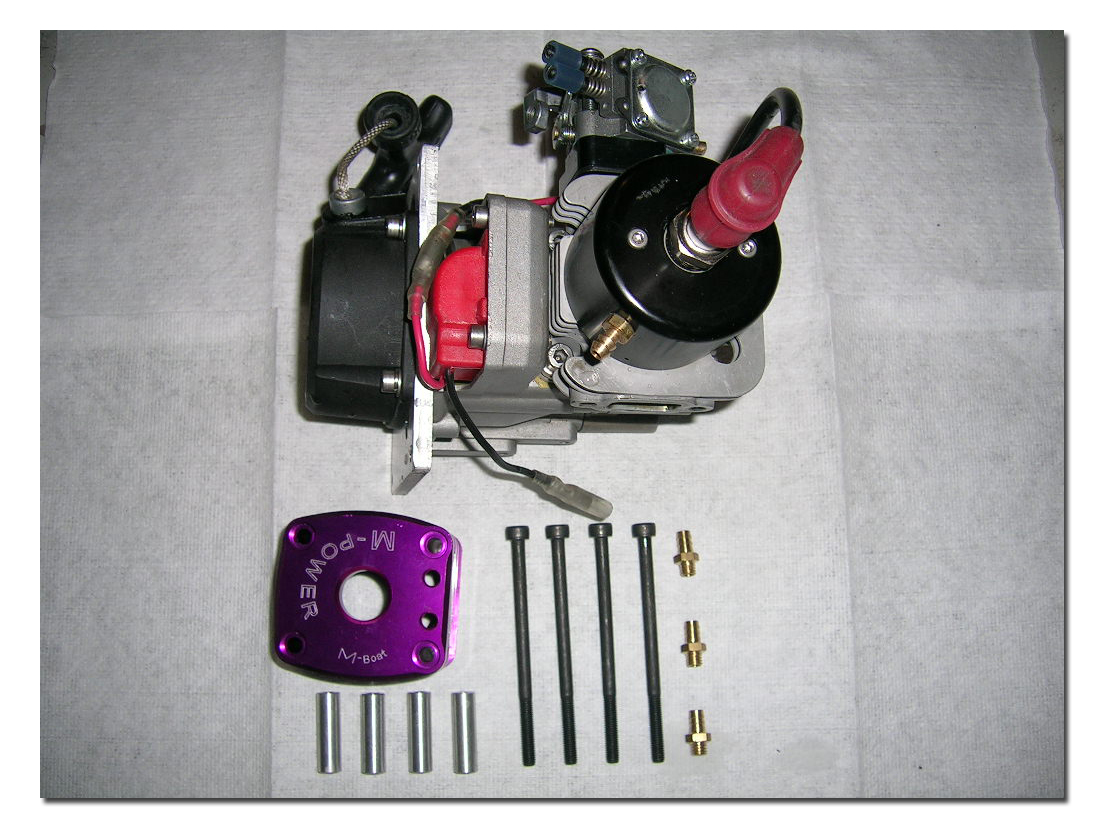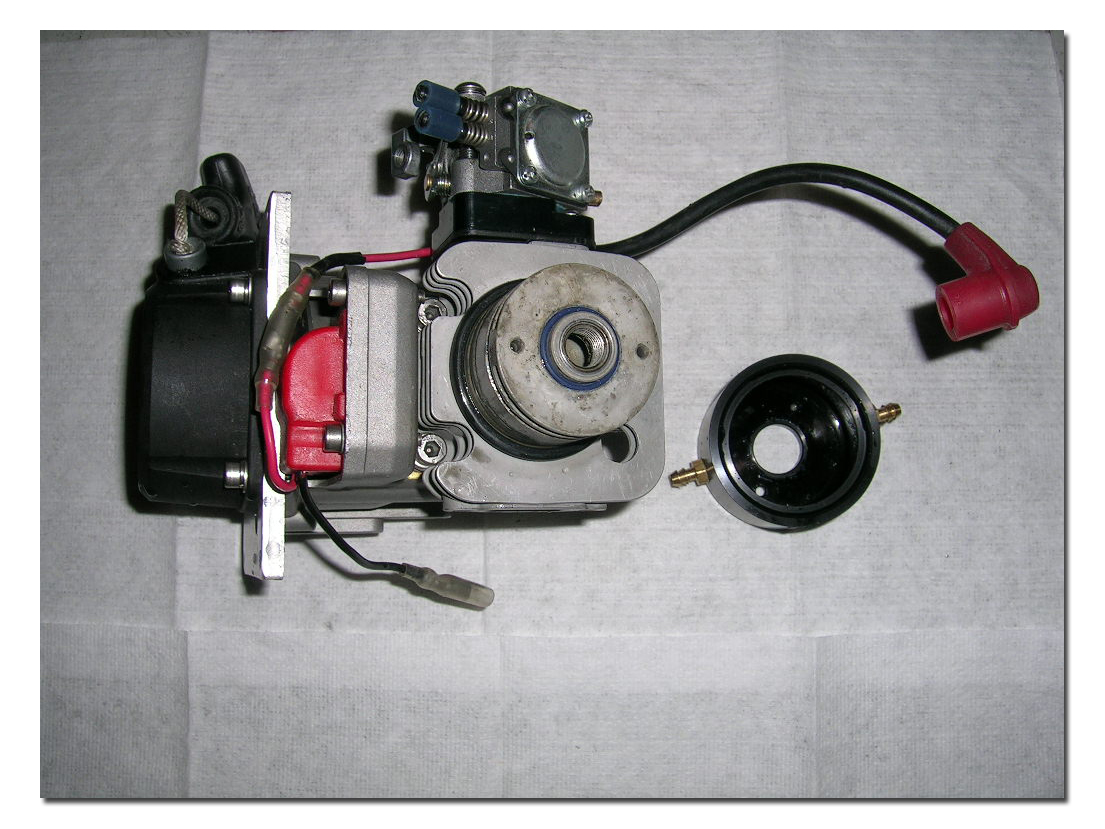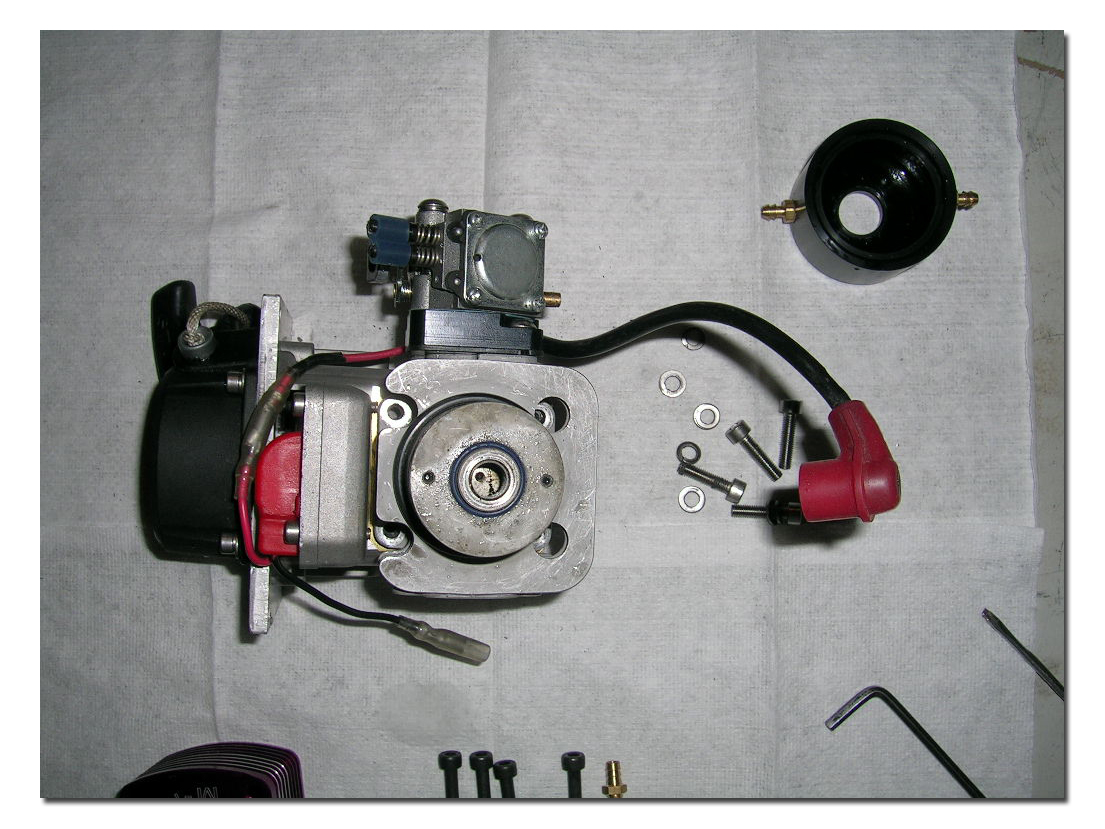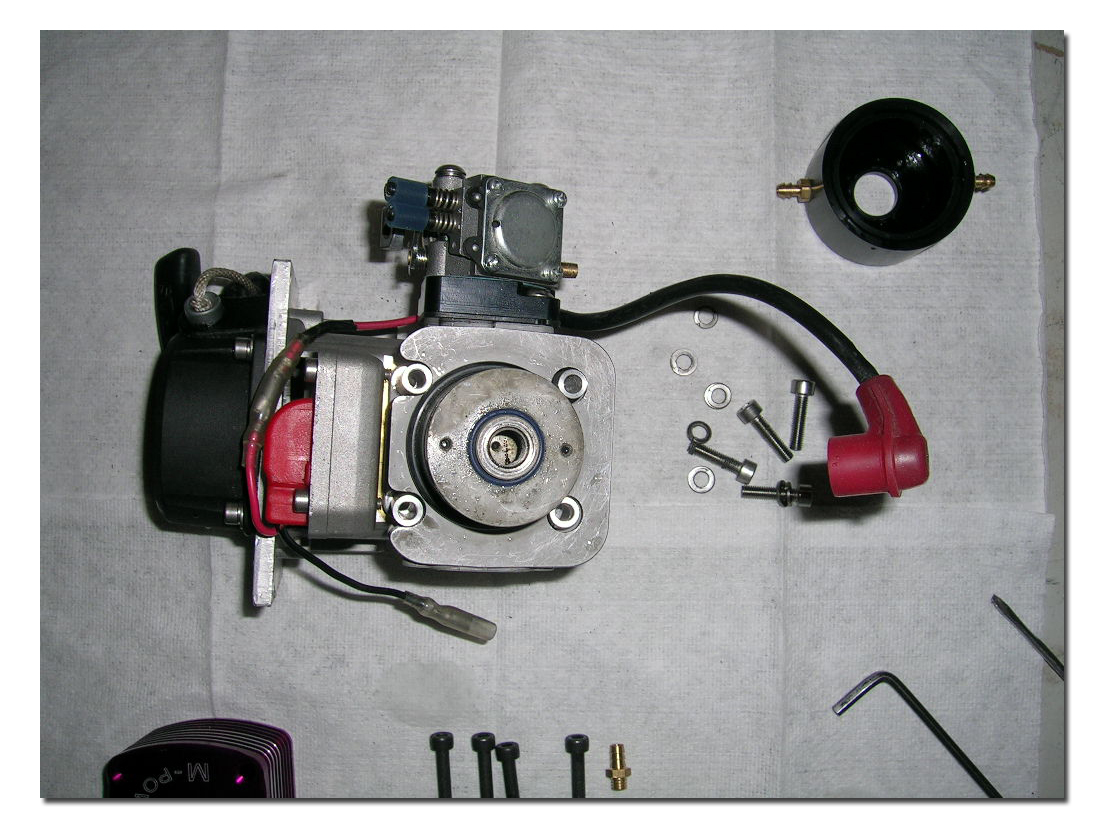 After removing the cylinder bolts put the supplied aluminum spacers in place and install the water jacket. Make sure the stock O-rings are still in position. The M-Boat water jacket will seal with the stock O-rings. The four long bolts will secure everything in place. Make sure to torque the bolts to Zenoah specs for cylinder bolts (70 kg-cm or about 5 ft-lb). Check water jacket for leaks and re-torque slightly if required (do not exceed 90 kg-cm).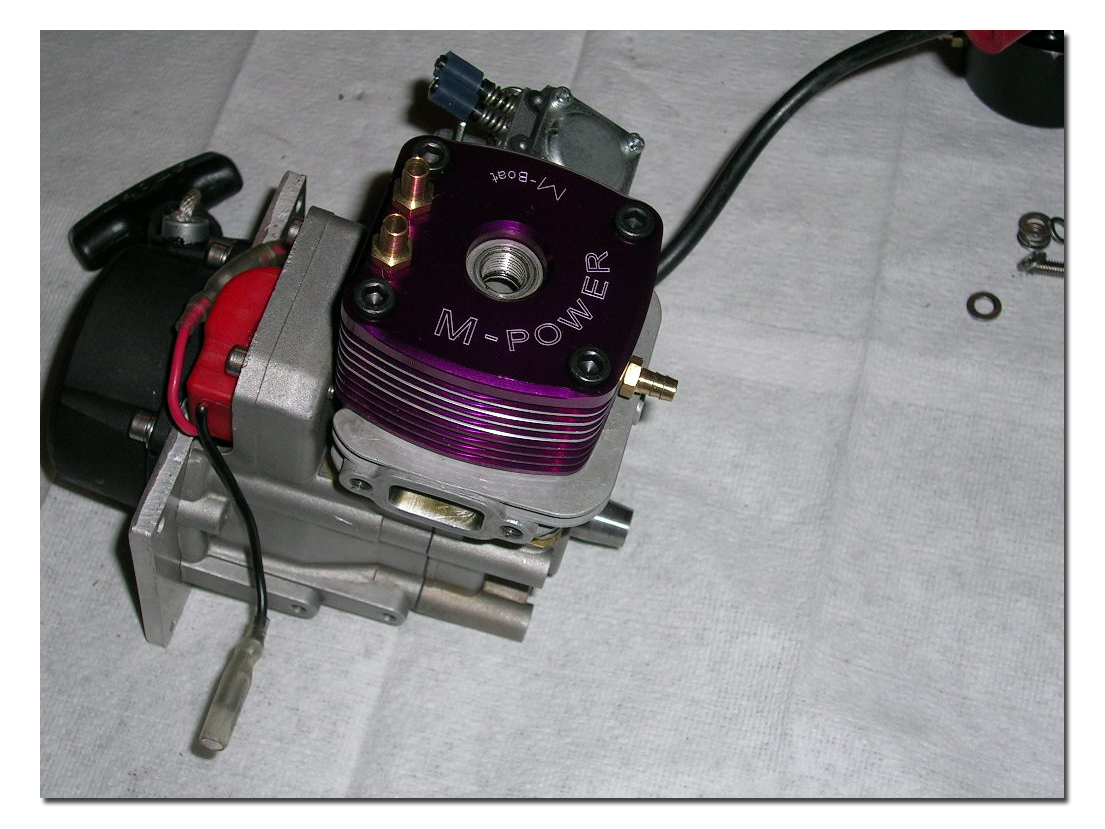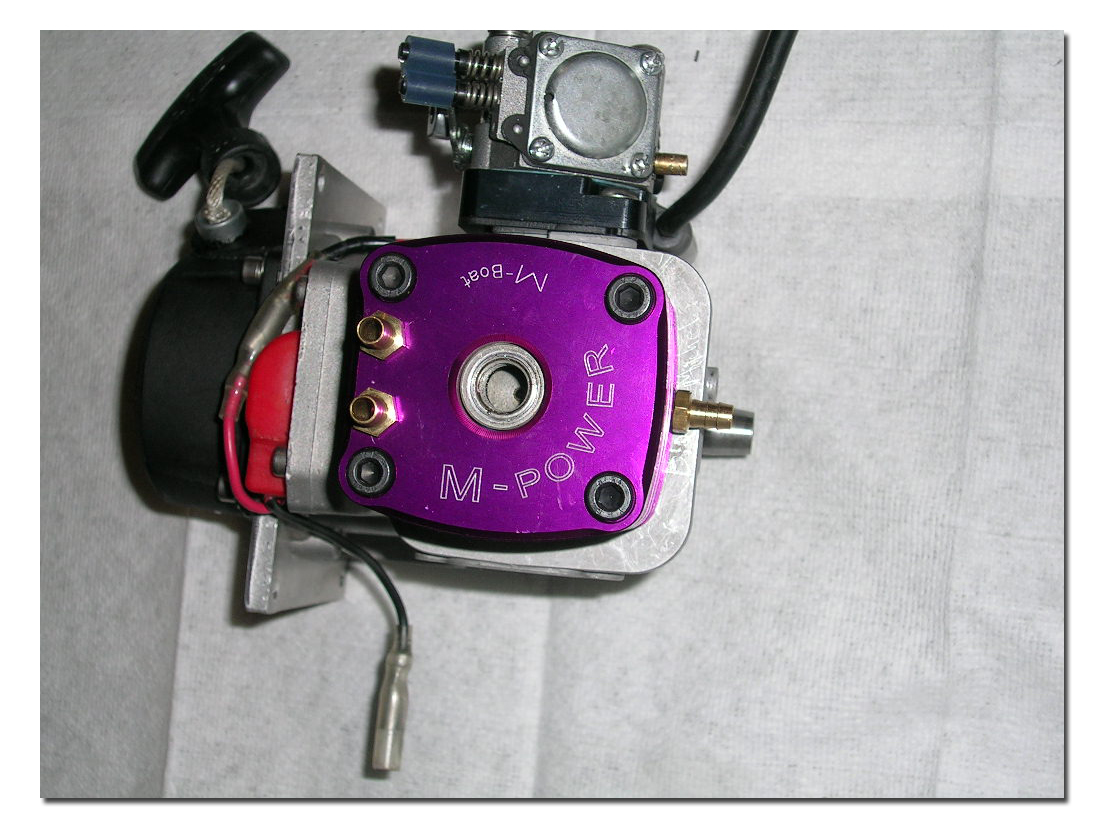 Above are some pictures of the new water jacket with the high flow water fittings installed. These are supplied with the kit. There is one for water "IN" and two for water "OUT". The double outlets can come in handy in boats that use tuned pipe systems with more than one cooling flange (example: Hanson type) but with single flange pipe systems this leaves one outlet with nothing to plug into.
What I liked about this kit:
Superb machine work and anodize finish
Available in different anodize colors
Great fit of all parts
Large I.D. water fittings included
Does not interfere with any of the stock components
Available in top or front/back outlet configuration
What I though was missing:
Such a nice package should, in my opinion, be supplied with an alternative to the dual outlets (possibly a plug to replace one of the water fittings)
Final Thoughts...
This is a large volume water jacket that will provide more than adequate cooling for Zenoah engines and also looks great! The use of the aluminum spacers under the jacket allows for proper torque to be applied to the cylinder while at the same time holding the water jacket securely. Although not necessarily performance enhancing, it is a great product and very eye appealing!
Happy Boating!
Product Information:
Super Cool Water Jacket for Zenoah : $49.00 USD ea.
(price may change...see website for updated pricing)
M-Boat USA
Web: http://mboatusa.com
Email: This email address is being protected from spambots. You need JavaScript enabled to view it.