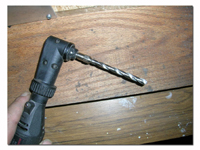 Modify a 1/4" drill bit to fit in your Dremel rotary tool.
This is a very simple modification to make to a standard 1/4" drill bit so that it will fit in your rotary tool's 1/8" collet.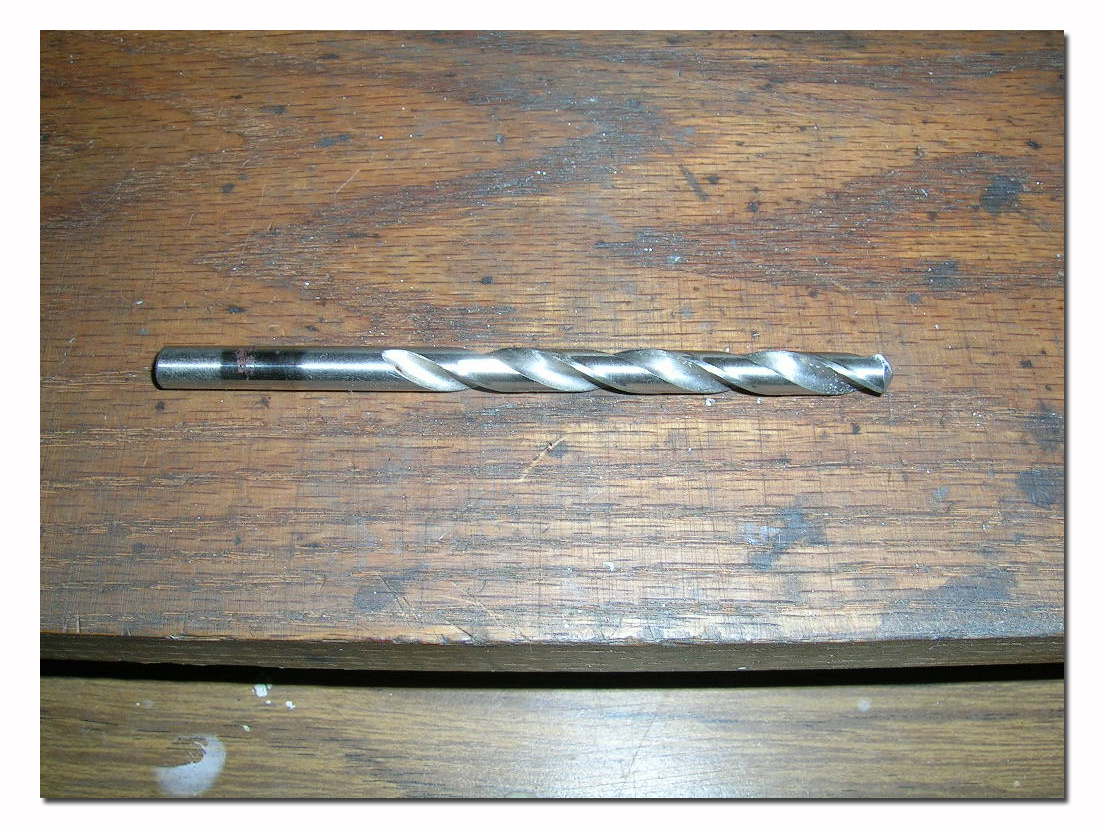 We start with a regular HSS drill bit.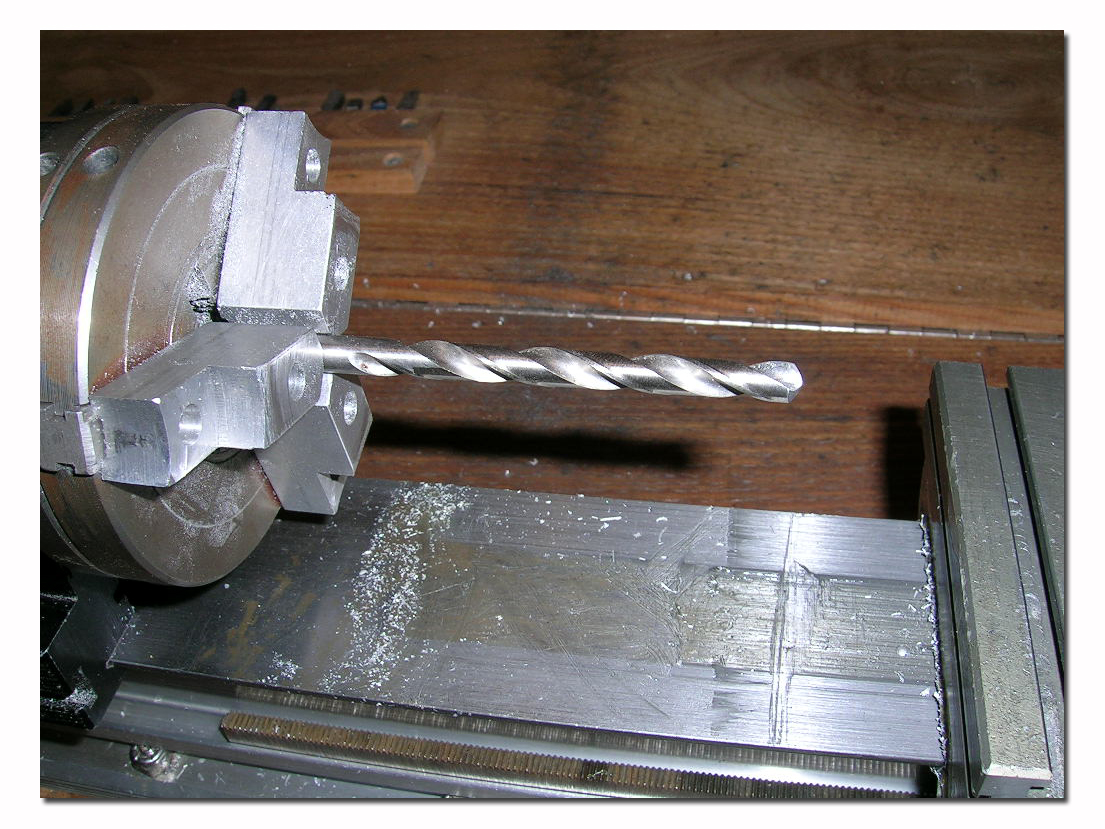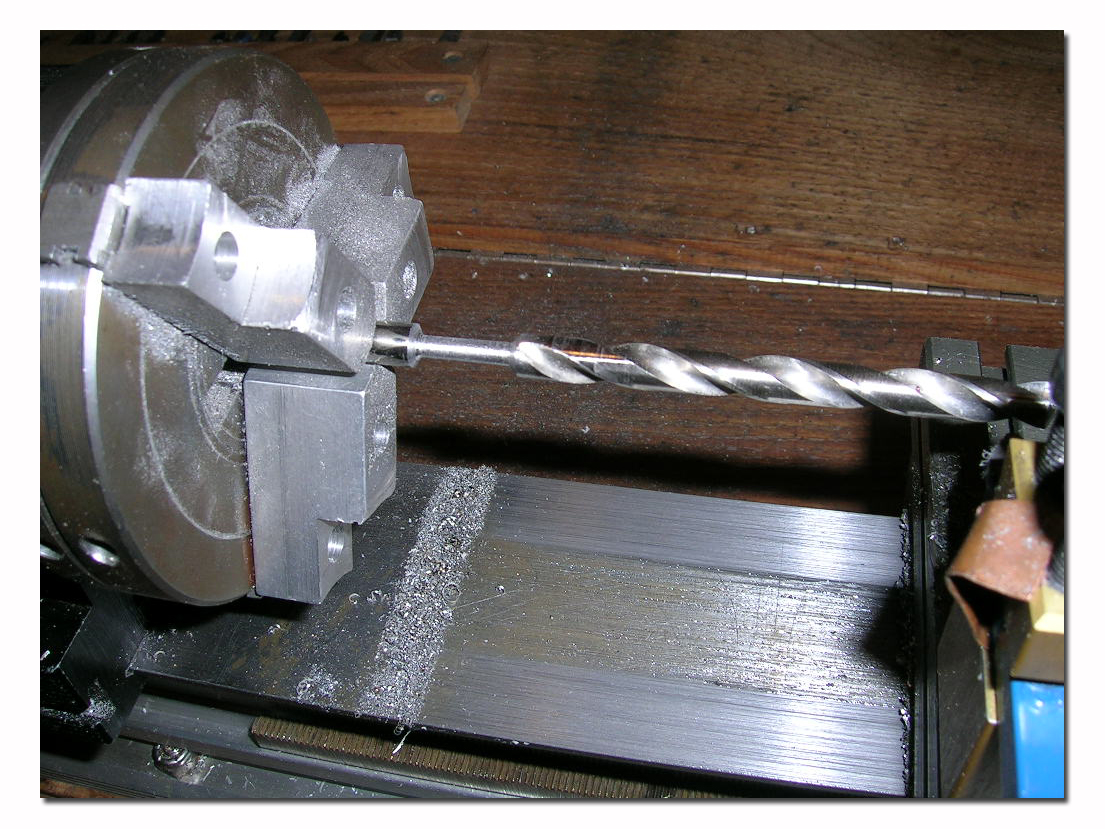 Setup the bit in your lathe and turn down the area you want to fit in your Dremel or other rotary tool. The drill bit will be hard to turn at first. I used a file on the bit while turning it in the lathe to break the surface. After that a regular cutter did the job. Turn this section down to 1/8" diameter and part it. I used my Dremel tool with a diamond disc cutter to cut off the drill bit. You can use a parting tool. The finished product is a 1/4" drill bit in your rotary tool...perfect for drilling stringers for motor mounts! You can make different size bits using this same method. Don't forget to make the bit short enough so that the total length of it and your Dremel tool's head will be such that it will fit between the rails (stringers) of your boat. Typically for gas boats the stringers are 5 inches apart but in some boats it can be less so keep this in mind.

Hobby Machinist Article ...