Hobby Machinist Article ...by Mark Dewar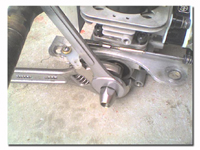 See how to make a simple yet effective collet removal tool and save your collet inserts!
Mark sent me an Email showing how he had made this collet removal tool. I liked the idea so we decided to add it to the Hobby Machinist articles. Many of us already know how to use the collet insert and screw to remove the collet from the engine shaft, but this can lead to wear of the insert itself. Mark's tool eliminates this by replacing the insert and collet screw for the "pulling"of the collet. (M.L. Editor)
This tool helps to remove tight drive collets from crankshaft. Machine as follows: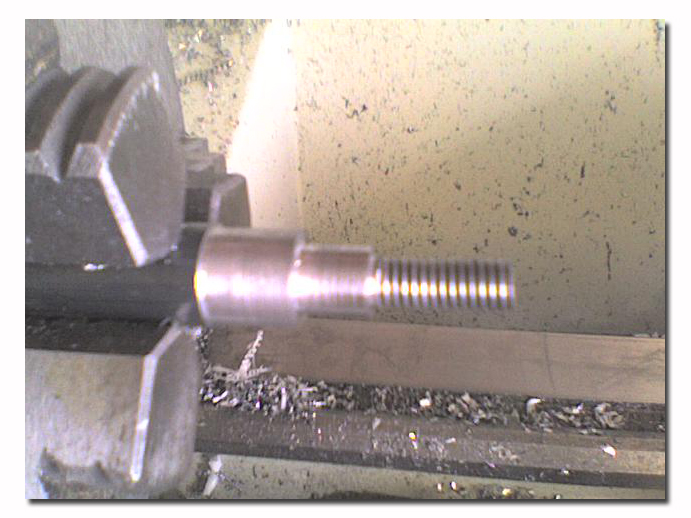 Turn 6 mm diameter by 15mm long and thread M6. Turn next shoulder to 8mm diameter by 8mm long. The next shoulder should be 10.70mm by 4mm long. The overall length should be 27mm long. Part off (cut off).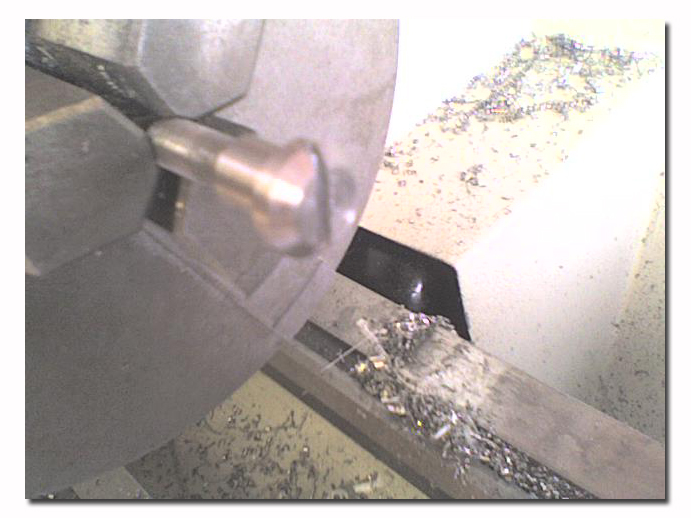 Turn 45 degrees on 10.70 diameter section ( 45 degrees by 2-3mm chamfer ). Cut a slot for a screwdriver in end of tool.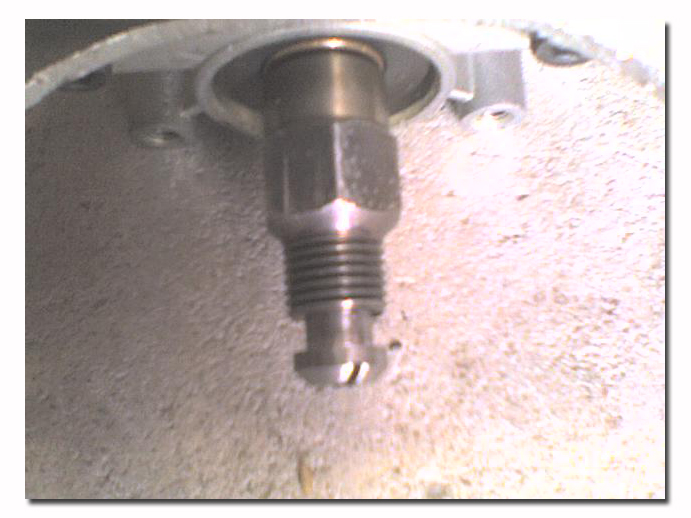 Screw tool into crankshaft until it bottoms out then back it out 1-2 turns.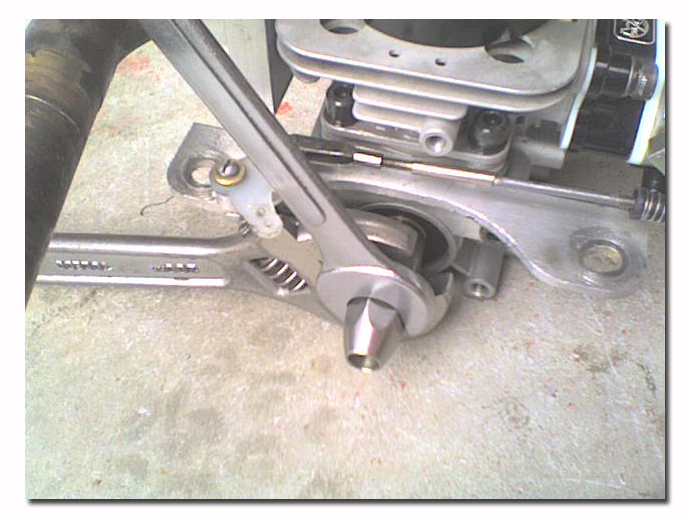 Use exsisting nut for collet and tighten it against tool until it removes off crankshaft. Then remove the nut and unscrew the tool. The collet will fall off.
Mark Deware