Company Spotlight ...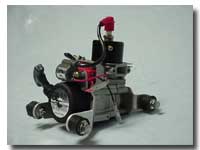 A look at CC Racing Engines...home of the world's fastest Zenoah!
I met Carlo Catalanotto of CC Racing Engines in Celina OH at the 2004 Gas Nationals and had the pleasure of meeting him again in Las Vegas Nevada this year at the World Cup 2005. We actually got to spend some time togethe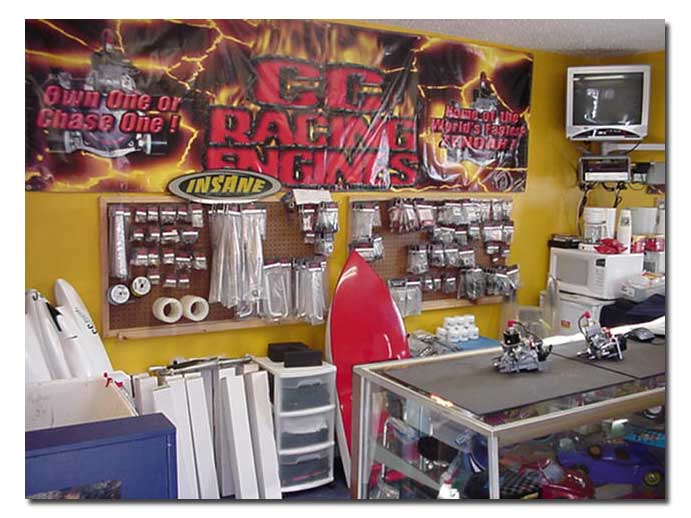 r and talk about boats and engines a little bit more this time. One doesn't have to talk very long with Carlo to notice that he is passionate about this hobby and motor sports in general. I told Carlo I really wanted to do a spotlight of his company on MGB and he readily accepted. Since I have never actually owned one of Carlo's engines, we also agreed that I would do a review of one in an upcoming issue, so watch for this in the near future! Carlo's engines hold several records in both NAMBA and IMPBA, including the world's fastest gas boat record (First over 100 mph!), set by Jeff Michaud of Insane Boats with his outrigger hull powered by a CC Racing Engine.
When I got back home after the World Cup, I put together a list of questions which I forwarded to Carlo and here they are along with his response to all of them.
MGB: Carlo, can you give us a little bit of background on yourself and how CC Racing Engines came to be a full-time business.
Carlo: Since a very young age I have been around racing and working on racecars. I can remember at the age of five climbing into my brother's racecar so I could bump the starter button so that he could adjust the valves. It did not take long for me to start hot rodding everything I could get my hands on from my 50 mph mini bike to a 75 mph+ alcohol burning go-cart. As soon as I was old enough I started street racing for money and soon realized that as profitable as it was I needed to step up and see what I could do with the pro's before I wound up in a lot of trouble or worse. I did all of the regional heads up Street legal races at the track and actually was LA Street car Nationals champ four years in a row with my deadly Camaro. It was in 1996 that I got an offer from one of my best friends to drive of all things a Ford Mustang with digital fuel injection and a supercharger. I turned him down quite a few times before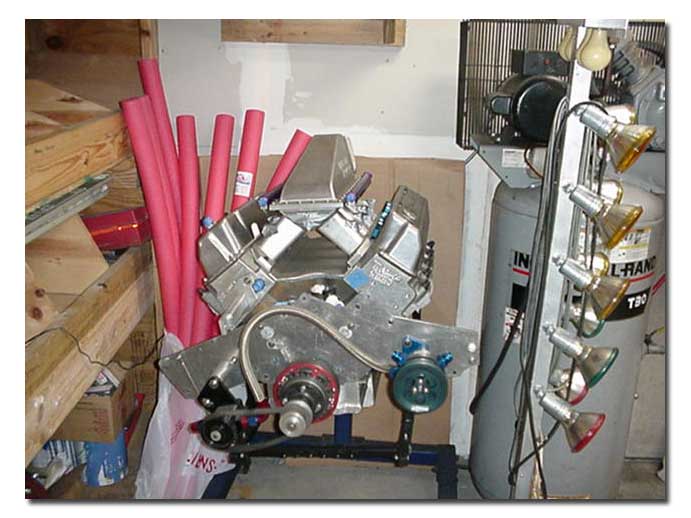 agreeing. We went to Florida to a national event and after breaking everything on the car including catching it on fire and working all thru the night to fix it, we won the event. We won quite a few more that year in route to winning our first world championship and a driver of the year award. That same year during the off-season a friend of mine showed up with an unfinished 56" Aeromarine Apache with a Hanson modified 230 in it. Well we finished it and man that is when all of this R/C boat craziness started. I bought a Stryker with a Midwest engine in it and we started racing every weekend. Well Fifty mph was pretty fast back then for a gas boat but not quite fast enough. I had no interest in the nitro thing even though they were much faster. So I started to do modifications to my little 230 and started doing research on two-stroke engines. After I ruined three or four cylinders and a dozen pistons I started to get a feel for what made these little engines tick. I had a notebook full of data and finally had a 60mph boat. Everyone wanted to buy the engine out of that boat and I had to assure them that I could build them one just like it. That is how this all started and a simple hobby to keep me occupied during the off-season of my drag racing has turned into a full time job and business.
MGB: Do you do engines for r/c boating only, of for other sectors of r/c also?
Carlo: From time to time I have done some engines for R/C planes and helicopters. I have also done quite a few go-ped engines and believe it or not a lot of small nitro engines for R/C cars.
MGB: I am looking for a good mod engine for my boat, why should I choose CC Racing? :)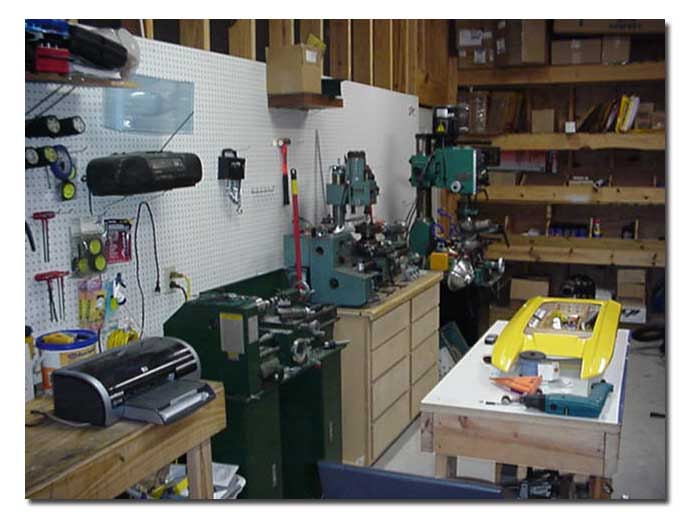 Carlo: I believe that if people will compare all of the standard features, quality of work and service after the sale then it is an easy choice. I am not some guy doing this in his backyard I do this for a living and believe that I have to stay on top of my game to be successful. I am in the shop everyday to take phone calls and answer questions and that is something that most of the other guys can't do.
MGB: What is your usual turnaround time from time of order to the time the engine goes out your door to a customer?
Carlo: Normal turn around time on a modified engine is 2 to 3 weeks max. If you order an engine you get put on a list and when your name comes up the engine gets built and shipped out to you.
MGB: Do you ship engines broken in? If not, do you supply break-in instructions?
Carlo: It is really hard to try to break every engine in before we ship normally we supply the customer with break in instructions. There is not much break in required with these engines so that makes it pretty simple.
MGB: Is there any kind of warranty on the engines?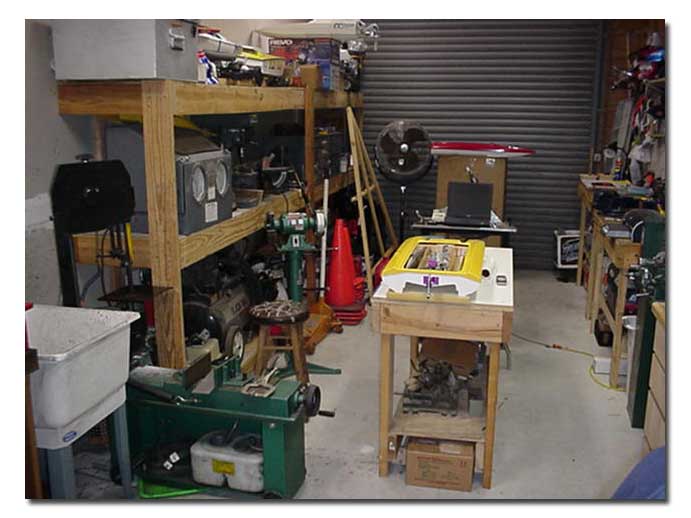 Carlo: As with any race engine on the market there is no warranty. I will fix anything I feel to be a problem caused by the modifications that I have done to the engine in a reasonable amount of time after the sale.
MGB: Can you give us an idea what kind of shop CC Racing operates out of?
Carlo: I lease a small two-story building and keep all the machining equipment, dyno and big tools on the first floor and keep all of the parts and engine building supplies on the second floor.
MGB: Without going into too many details, can you tell us what one should expect, as far as modifications go, from one of your engines.
Carlo: Here are all of the things that come with my engine: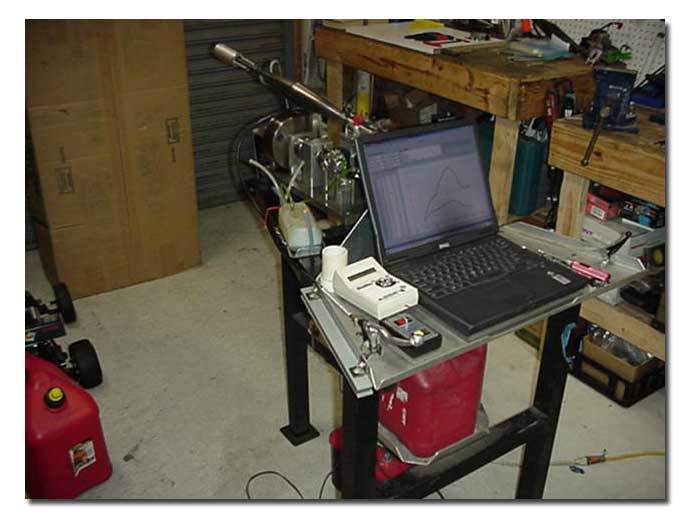 • Engine disassembled and all parts checked and cleaned
• Machine work done to piston and cylinder
• Piston modified and lightened
• Transfer ports modified
• Exhaust Port modified
• Intake Port modified
• Hand port work to piston and cylinder
• Isolator block ported to match intake port
• Port timings set for intake and exhaust
• Low drag seals installed
• All bolts replaced with high grade Stainless steel bolts
• Base gasket replaced with .005 copper base gaskets
• Wt257 Carburetor bored and modified
• Professionally assembled
MGB: Do you perform most of your work manually of by utilising mills/lathes/CNC equipment?
Carlo: I use a combination of millwork, lathe work and hand porting to create a very professional job.
MGB: How do you insure all CC engines come out of the shop performing the way you intend them to?
Carlo: We do a very thorough inspection of every engine before and after the modifications are done to insure a quality-racing engine.
MGB: Do you offer different mod levels of engines ... such as mid/pro/super mod?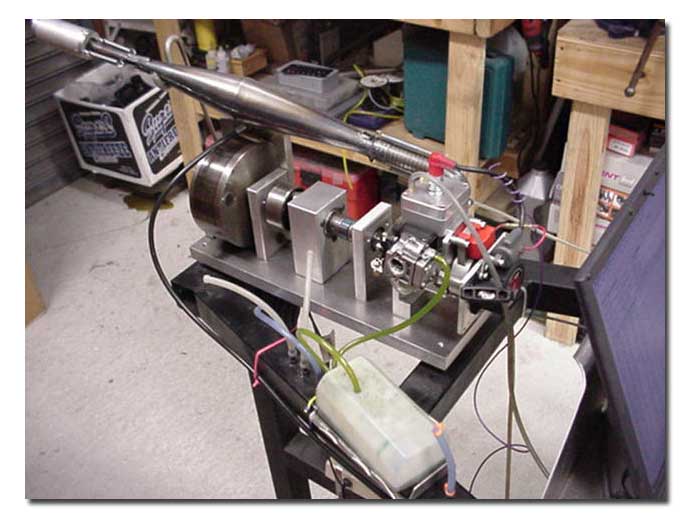 Carlo: As of right now we only offer the Pro Mod engine, which is the high-end racing engine. We will in the future offer a Mid Mod engine and more items for the play boaters.
MGB: Do you do specific mod engines for customers based on type of hulls it will be used in? If so, are they priced differently?
Carlo: I only offer 1 engine as I believe that you should Taylor your boat around your powerplant and do not believe you should change an engine for a specific hull. If you find the correct timings and things that these engines like you should not take the engine out of what I consider the sweet spot, you should set the boat up to work with the engine.
MGB: What is your professional opinion of the Zenoah powerplants commonly used in R/C boats, and do you feel you have reached the performance limits of the engines at this point? (Do you think there is still more to be gained - without making it X CLASS?)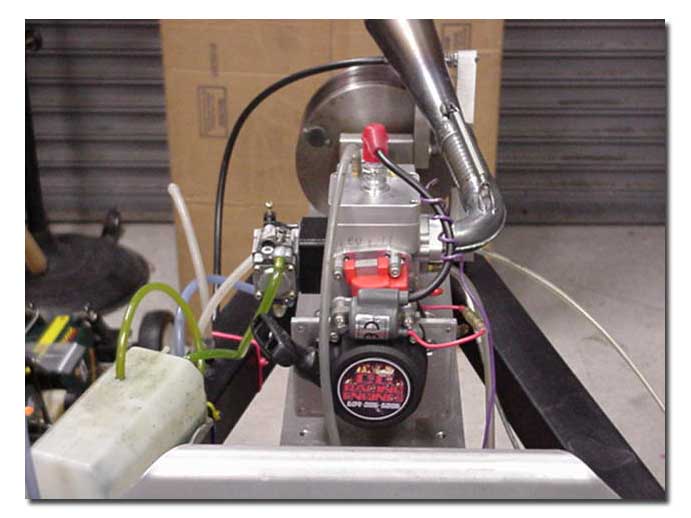 Carlo: I believe that the Zenoah engine is a great little engine and has made gas R/C boating grow in leaps and bounds. I do not know that you can ever put a limit on any engine and feel that there is always more power to be found. I do not believe that we will find horsepower in leaps in bounds but we will find it in small amounts.
MGB: What kind of after sales service do you offer your customers?
Carlo: If needed my customers can call the shop and speak with me personally to get answers to any problems that they may be having with their boat or engine.
MGB: What is the best way to contact you?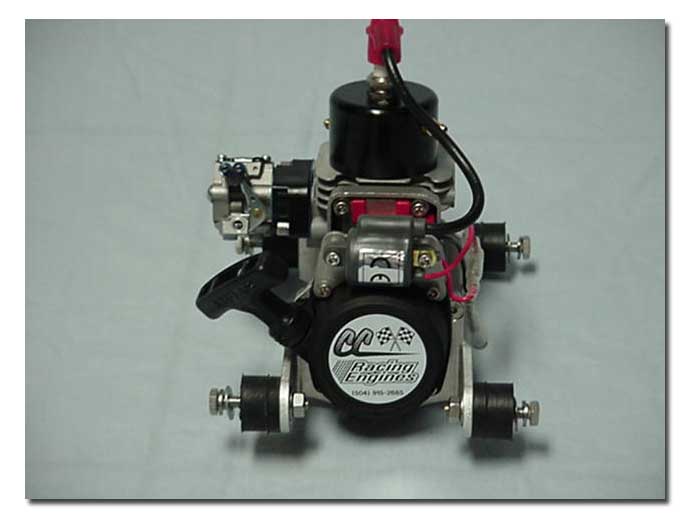 Carlo: The best way to contact me is by calling the shop Monday thru Friday 10.00 am to 6.00 pm and Saturday from 10.00 am till 1.00 pm. (504) 305-5005.
MGB: Do you ship engines worldwide?
Carlo: I will ship engines anywhere in the world and have quite a customer base out of the country.
MGB: What shipping methods are available to customers?
Carlo: I usually ship everything thru DHL but upon request will ship with any big shipping agency.
MGB: What payment methods do you offer?
Carlo: I accept check, money order, and Cashiers check, PayPal and very soon Visa and MasterCard.
MGB: What other products or services are available from CC Racing Engines?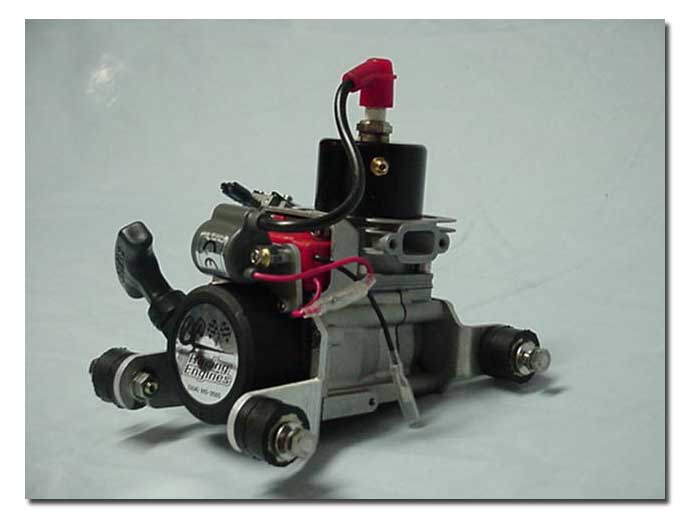 Carlo: I am in the middle of becoming a full service R/C boat shop and will have everything needed to build a complete Gas powered boat, from engines to radio equipment, hulls hardware and everything in between. We will be moving into a new much bigger building. We have a new website with a shopping cart being built and will even offer ready to race boats. We have a lot of big plans for the future of CC Racing.
Carlo.